To celebrate World Health Day, let's look at a state where long-term public health was optimized by closing schools for more than a year while keeping the marijuana stores open. Every retailer of healing cannabis in Maskachusetts requires a permit to operate from the government. These permits are limited and, generally, political connections are required to obtain one. Thus, the dope trade is so lucrative that these shops have outbid Verizon, Apple, McDonald's, et al. for billboard space on the Massachusetts Turnpike. Our heroic reader/commenter Alex has done a drive-by photo project for us. The following photos are from the Pike, I-91, and some of the "poor mine" towns near Springfield, MA.
First, remember that consuming alcohol and psychotropic drugs 24/7 "is not a choice; it's a disease."
(Yet it is a disease that can be cured by giving people money on condition that they stop being diseased? See "Financial Incentives for Adherence: Do They Pay?" (Psychiatric Times 2017) and "California Wants To Become The First State To Pay People With Addiction To Stay Sober" (state-sponsored NPR 2021))
This one might be my favorite, the old religion of Christianity represented by a church right next to a billboard for the new religion of weed:
Dazed and Turning Leaf:
For every 200 billboards promoting the consumption of scientifically proven healing cannabis, there is 1 that is part of a disinformation campaign (in this case, disseminating misinformation that marijuana does not improve driving skills; Facebook Fact Checkers rate this claim "Missing Context").
The Mercedes logo gets some added class by appearing right next to a weed shop billboard:
The implication is that Mercedes is better with cannabis. This concept is made explicit in the next billboard: "Springfield is better with cannabis".
Who says that Republicans and marijuana don't mix? A big portion of the Springfield Republican's building will now be devoted to cannabis retail.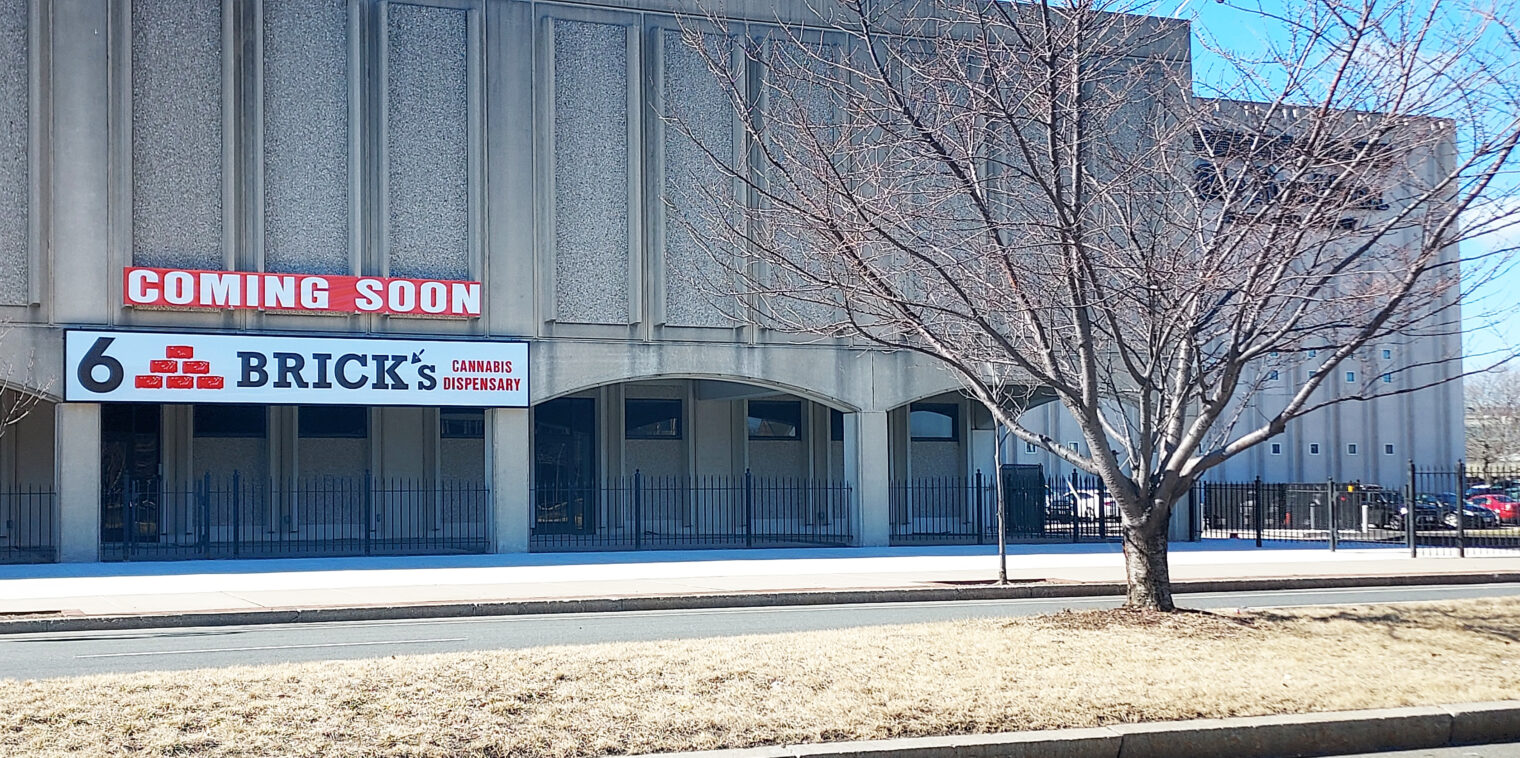 The INSA "cannabis for real life" shop, right next to the Basketball Hall of Fame:

A proven-by-Science Theory of Wellness:
Illustrating the challenge of taking pictures while driving….
What if phone camera use leads to an accident? A personal injury lawyer stands ready:
Happy World Health Day to everyone and I hope that everyone stays healthy this year by following CDC guidance (to test and not to test, that is the Science).
Related:
"Welcoming Refugees" (Jewish Family Service of Springfield, MA): For us social justice is rooted in the Jewish commandment to remember the experience of slavery and the Exodus from Egypt. … JFS resettles refugees fleeing their homelands in partnership with HIAS (formerly the Hebrew Immigrant Aid Society) and the State Department. In the past five years JFS resettled over 500 refugees from around the world to Western Mass– their new home. Well before a family's arrival, staff secure housing, furniture, and household items for new families. We then provide comprehensive support, including support for school-aged children, comprehensive employment services, and help navigating their new community. JFS continues to serve New Americans long after initial resettlement — for up to five years and beyond in many cases. [Remember that there is no archaeological evidence to support the Passover victimhood narrative. Despite the extensive body of written history from Ancient Egypt, there is nothing to suggest that Jews were ever enslaved in Egypt, that a large group of Jews lived in Egypt, or that a large group of Jews fled Egypt.]
"Poverty in Springfield, Massachusetts" (from Welfare Info): The poverty rate in Springfield is 28.7%. One out of every 3.5 residents of Springfield lives in poverty. … 21.1% of Black residents of Springfield, Massachusetts live below the poverty line. 26.7% of Asian residents of Springfield, Massachusetts live below the poverty line. 13.3% of White residents of Springfield, Massachusetts live below the poverty line. 43.5% of Hispanic residents of Springfield, Massachusetts live below the poverty line. Enrolled in Elementary School(Grades 1-4) in Springfield, Massachusetts have a Poverty Rate of 46.1%.