We made a family trip to Lakeland, Florida's answer to Oshkosh, i.e., Sun 'n Fun. It was a great experience with much more manageable traffic, hotels, food, etc. The U.S. Air Force Thunderbirds were the main airshow attraction and the USAF also brought a B-1 bomber, of which roughly 45 continue to fly. (Happy Tax Day and, if you're one of the minority of Americans who pays income tax, thanks for your contribution to the B-1!)
The fun starts in the parking lot:
The Florida Air Museum's Boeing 727 (converted to classroom and conference room spaces) was open for a walk-through, prompting the 6-year-old to note "We just came out of the plane's butt."
There were about 75 classic and antique cars just inside the gate, including one that is perfect for a Jacksonville Jaguars specialty plate"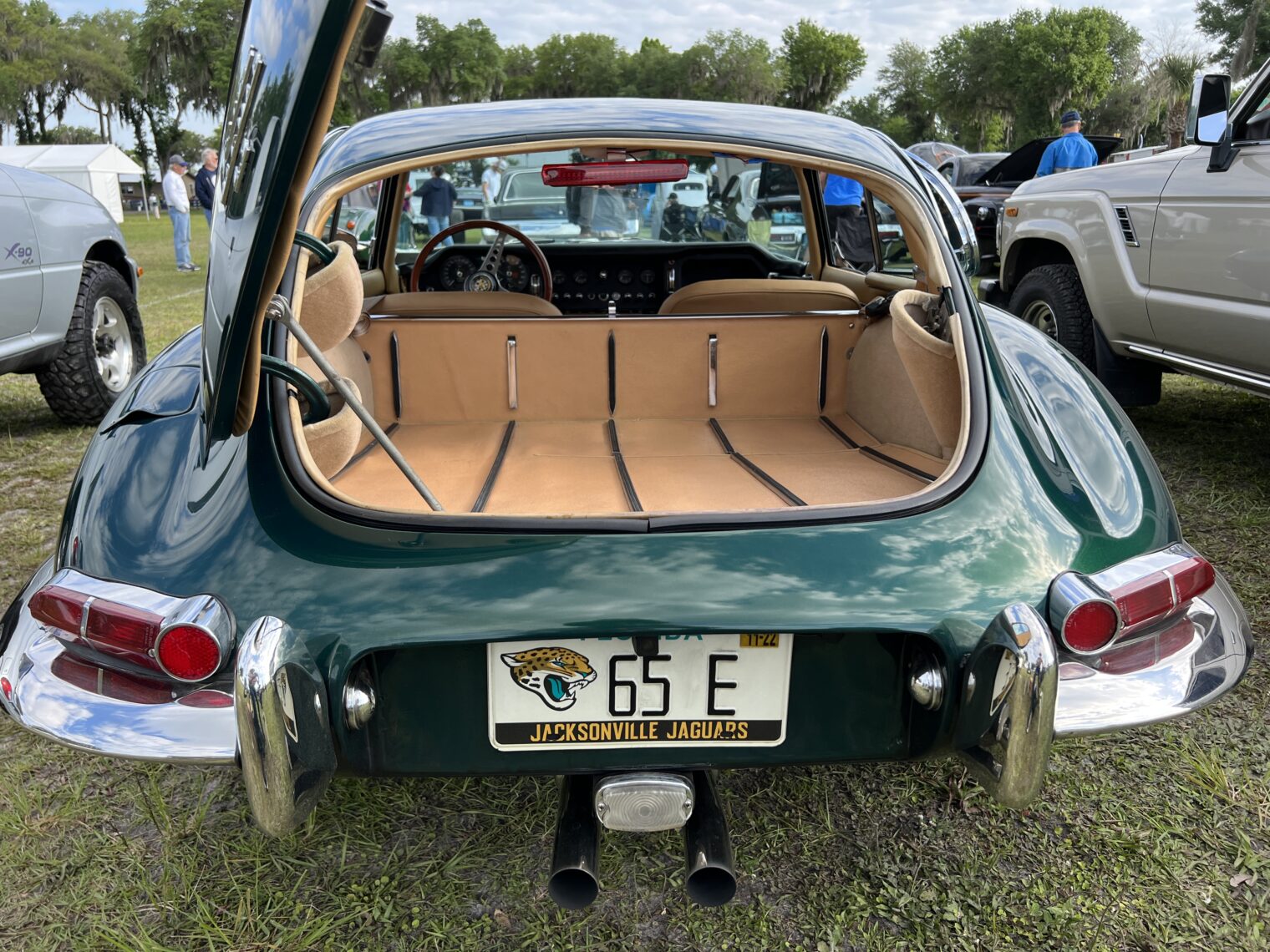 A Jacksonville-based U.S. Navy unit also uses the "Jaguars" name: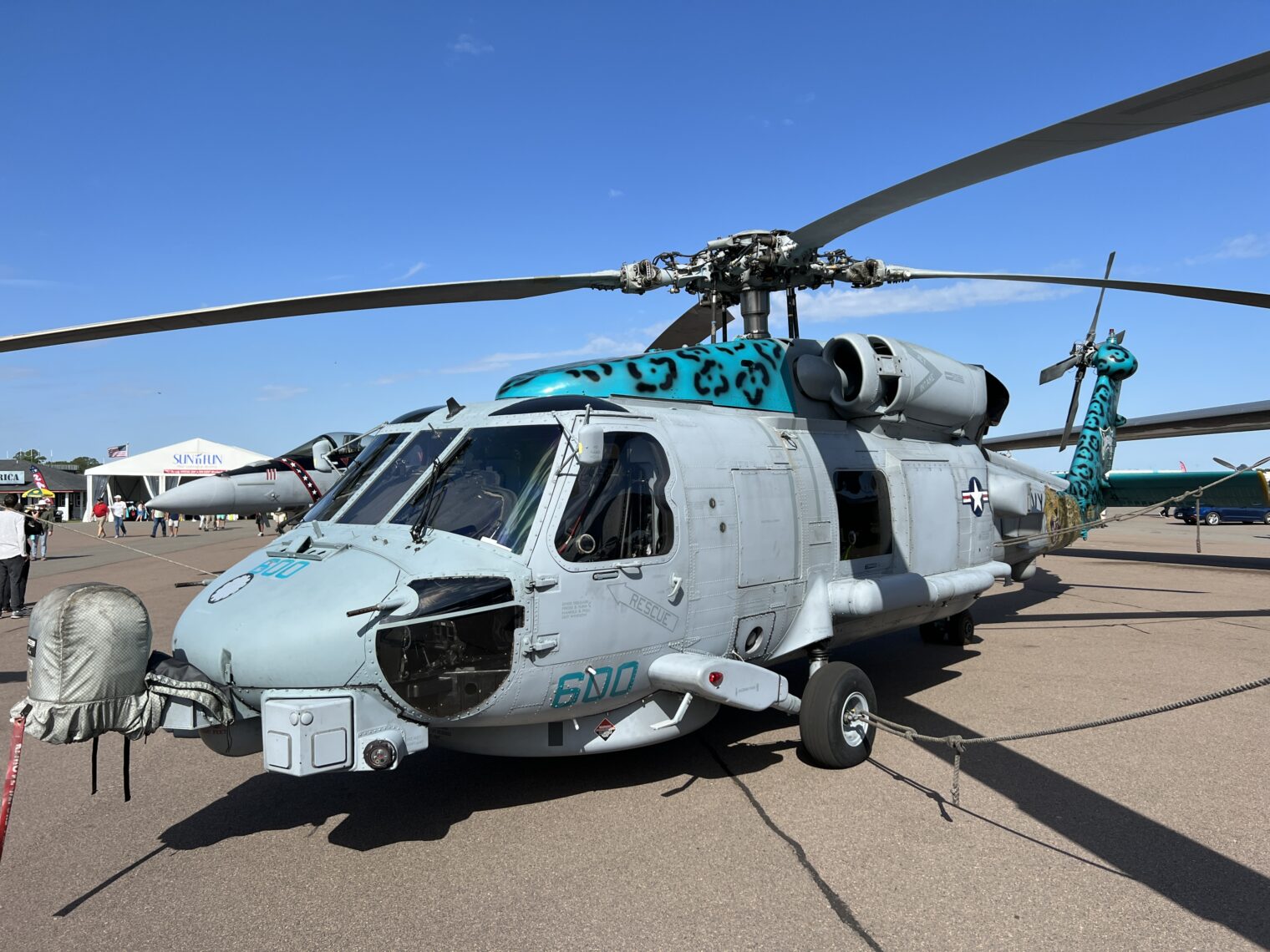 The most unusual planes from World War II at the event were the Boeing B-29 and PBY Catalina. Both were giving rides and drawing crowds.
The B-1 cockpit was open for tours:
I wonder if these Harley-Davidson of Brandon, Florida hats are more popular in the Let's Go Brandon age:
Try to go with a friend who owns a Cirrus because the company provides a nice lounge and observation deck. The Thunderbirds were awesome, but I wonder if they should kick off the air show rather than start at 4 pm when people have already been sitting since 1:30 PM.
One of the announcements during the airshow was from a person who said that she identified as a "Black woman" (however Ketanji B.J.'s team of biologists might define this term) and also that, despite what she characterized as an obstacle/hardship, she could fly an airplane. Within the crowd of 50,000 aviation nuts there were no doubt quite a few who were familiar with competent 12-year-old pilots. Thus, the effect of the message was that one should ordinarily expect a person who identifies as a "Black woman" to be less capable than a 12-year-old (I happen to disagree with this expectation, but if we do credit the expressed concept, why do we limit important jobs such as Supreme Court justice or Vice President of the U.S. to people in this category?). No other gender or race ID was advertised during the airshow as an obstacle to learning to fly.
At dusk people get ready for 7:30 pm night airshow (Kyle Fowler in the background of the center picture doing aerobatics in a homebuilt Rutan Long-EZ).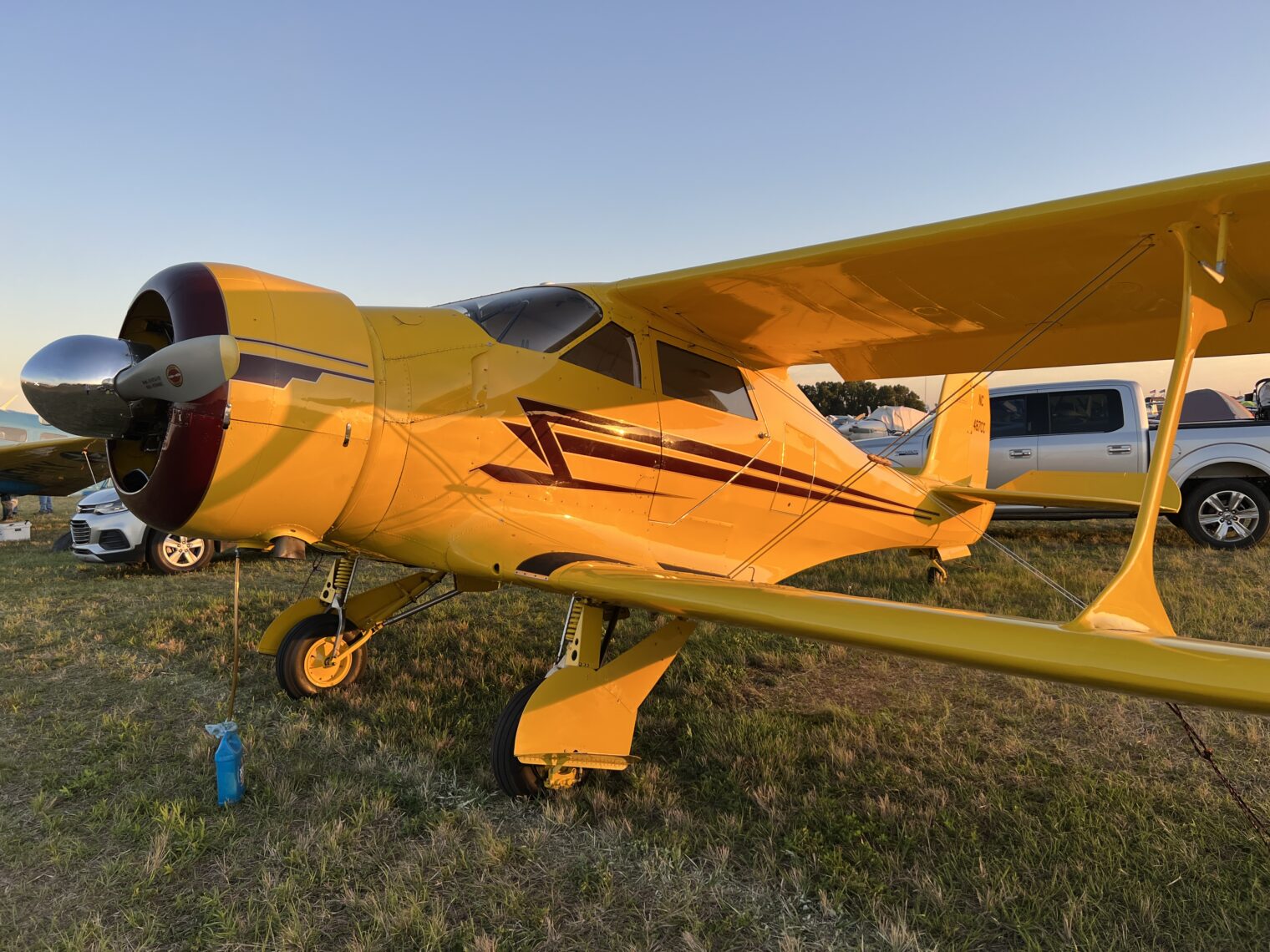 In contrast to an underwhelming experience with a coordinated drone show as Oshkosh, the one organized by Great Lakes Drone Co. for this year's Sun 'n Fun was amazing. There was also a powered parachute aerobatic night demonstration! Nathan Hammond in the fireworks-carrying Super Chipmunk was a favorite, but Manfred Radius delivered something new in a sparkler-trailing sailplane. The fireworks at the end of the night airshow made the typical city's July 4th fireworks look like three 10-year-olds running around with sparklers (fortunately this is strictly illegal in Massachusetts, perhaps because there is too much risk that an "essential" marijuana supply will be ignited and thus put human health at risk until a trip to the dispensary). There is a massive fireball at the end. During the minivan debrief session, extended by only about 15 minutes due to the crush of getting out of the parking lot and out to the Interstate, the 6-year-old asked the 8-year-old if he'd seen it. "Of course I did," was the response. "I'm not blind."
Due to the fact that Lakeland, Florida is so far from the center of the U.S., there aren't as many interesting airplanes as at EAA AirVenture. That said, if you have any reason to want to come to Florida in early April and you have any interest in aviation, Sun 'n Fun is a rewarding destination. Budget two days to see everything and one more if you want to hang out and chat with people or take homebuilding seminars.
Related:
Sun n Fun (2014)
Sun n Fun report (2017)
combat history of the B-1 (bombing Iraq in 1998, about 30 years after development was funded; bombing Yugoslavia to help Kosovo separate into its own country; bombing Iraq some more in 2003; bombing Muslims in Afghanistan and Syria at least through 2018)
TBM 960 introduced at Sun 'n Fun, a $4.8 million FADEC (finally!) turboprop that might be the first example of an airplane that can update its own navigation database via mobile data (like an Android phone circa 2008!): "It is also the first application for the Garmin GDL 60 data transmitter, which allows automatic database uploads and links with mobile devices." (but maybe not? perhaps it requires the pilot-owner to download updates first to the phone or tablet?). The plane was introduced in 1991 for $1.3 million (Flying), which corresponds to $2.6 million in 2022 Mini-Dollars according to the BLS calculator. Thus the official rate rate of inflation since 1991 is 100 percent while the actual rate for anyone in the TBM market is 270 percent.