Happy Earth Day, especially to those who live in single-family houses and drive SUVs!
This would be a great day to post a photo of your pavement-melting Ford Bronco to Pinterest, which will happily collect ad revenue from photographs of lavish consumption that burns the Earth's resources. What can't you post? "Pinterest announces ban on all climate misinformation" (Guardian, 4/6/2022):
Pinterest is to block all climate misinformation, as the image-focused social network seeks to limit the spread of false and misleading claims.

Under the new policy the site is committing to take down content that distorts or denies the facts of the climate crisis, whether posted as adverts or normal "organic" content.

Pinterest is defining misinformation broadly: the company will take down content that denies the existence or effects of climate change or its human causes, as well as content that "misrepresents scientific data" in order to erode trust in climate science and harmful, false or misleading content about natural disasters and extreme weather events.
Would it be possible to thrive on Pinterest posting photos of a soft-on-the-Earth lifestyle? Would there be a lot of users and ad revenue if a person posted pictures of his/her/zir/their one-bedroom apartment, 5-year-old bicycle, and donation of all surplus income to a tree-planting enterprise? The first result that I stumbled on after searching for "home" on Pinterest is 6,200 square feet: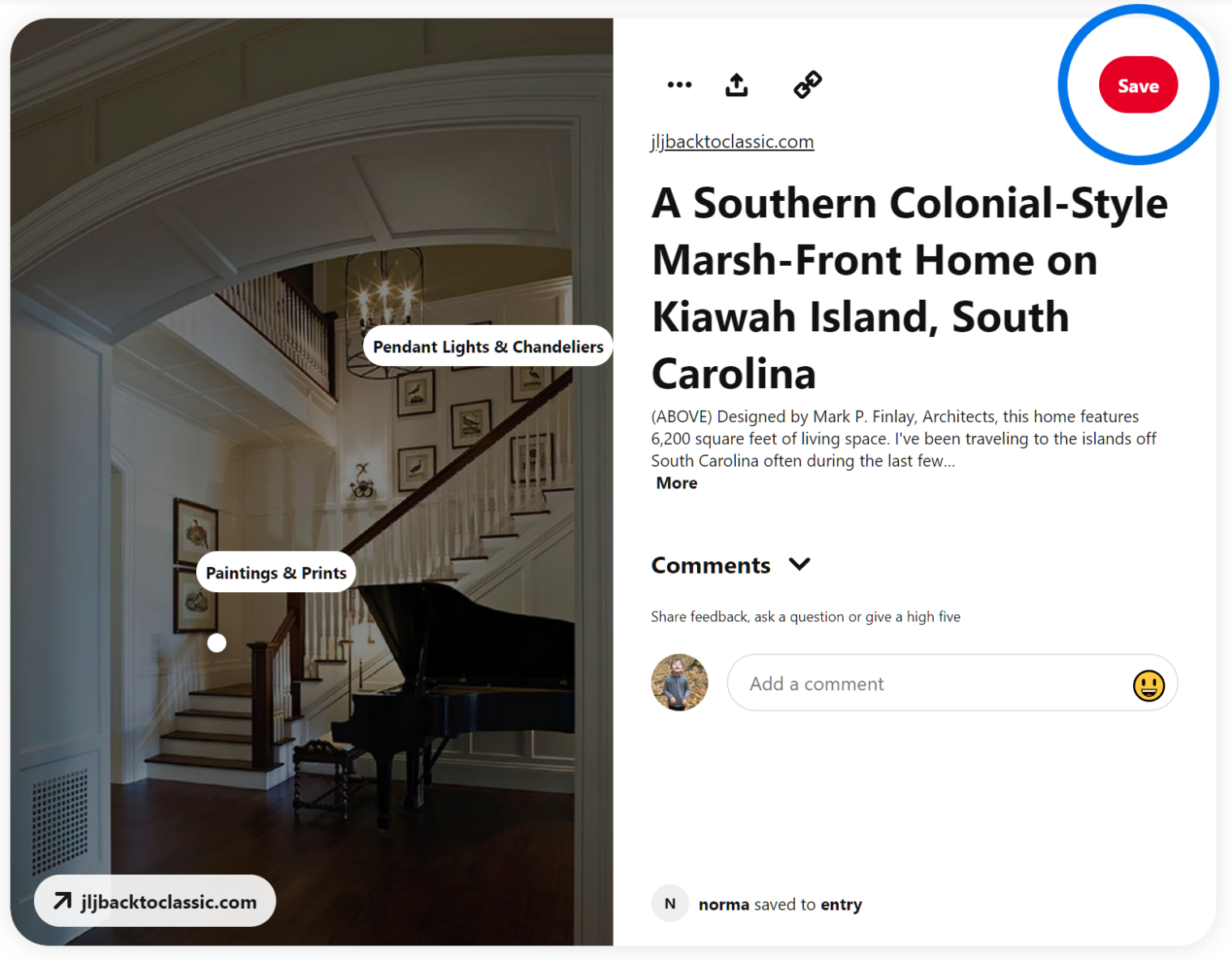 A lot of what drives people to consume more is envy and shame-avoidance, right? If Pinterest wants to help the Earth, wouldn't the correct course of action be shutting down Pinterest so that people would be more likely to be happy with what they already have?