"White House warns against 'violence, threats, or vandalism' after protests outside Supreme Court justices homes" (CNN, today):
The White House on Monday condemned "violence, threats, or vandalism" after protesters held demonstrations outside the homes of conservative Supreme Court Justices over the weekend.

And over the weekend, pro-abortion rights protesters gathered outside the private homes of Justice Brett Kavanaugh and Chief Justice John Roberts in Chevy Chase, Maryland, outside Washington, DC.

"Keep abortion safe and legal," a few dozen protesters chanted on the street of the tony, tree-lined streets outside the justices' homes. Many held handmade signs.

"Keep your rosaries off our ovaries," they said.

The protests were organized, in part, by Kavanaugh neighbor Lacie Wooten-Holway, who told The Washington Post, "I organize peaceful candlelit vigils in front of his house. … We're about to get doomsday, so I'm not going to be civil to that man at all."
I wonder what Mx. Wooten-Holway would say if someone applied to open an abortion clinic in his/her/zir/their neighborhood.
CNN continues:
Following the court's confirmation that the leaked draft opinion was authentic, President Joe Biden condemned it. Psaki also reiterated the White House's calls for Congress to act to codify the women's reproductive health protections established in Roe v. Wade.
I wish someone would explain how a federal law would be Constitutional if the Supreme Court holds that Roe v. Wade was a mistake because abortion regulation is a matter of state law.
A quick Google search did not turn up the precise street addresses for the hated justices or Mx. Wooten-Holway, but one of the protests started in Chevy Chase Park, so that's presumably nearby. Zillow shows that 5BR houses are available for $3.5 million. One of them could become the new clinic.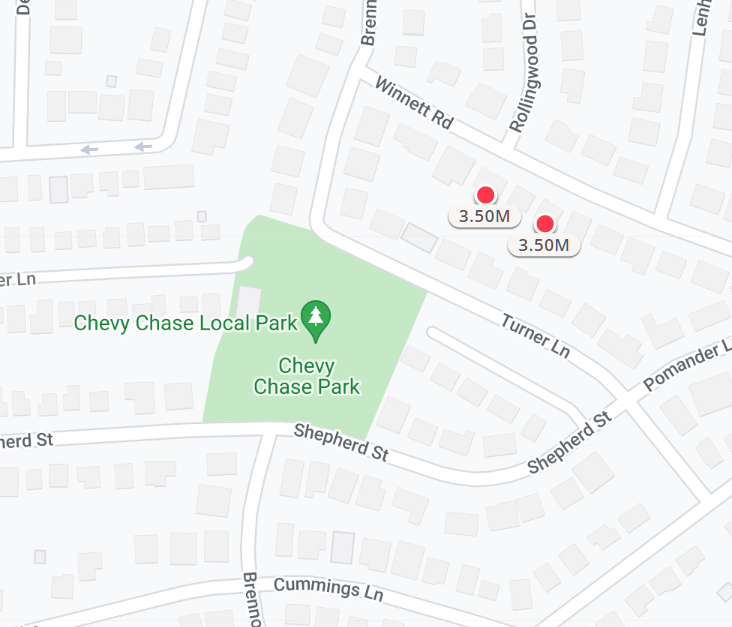 Related: