President Biden still has the U.S. under a state of emergency due to COVID-19. Maskachusetts takes our Scientist leader and "the virus" seriously, as evidenced by the fact that students in the Boston Public Schools are forced to wear masks: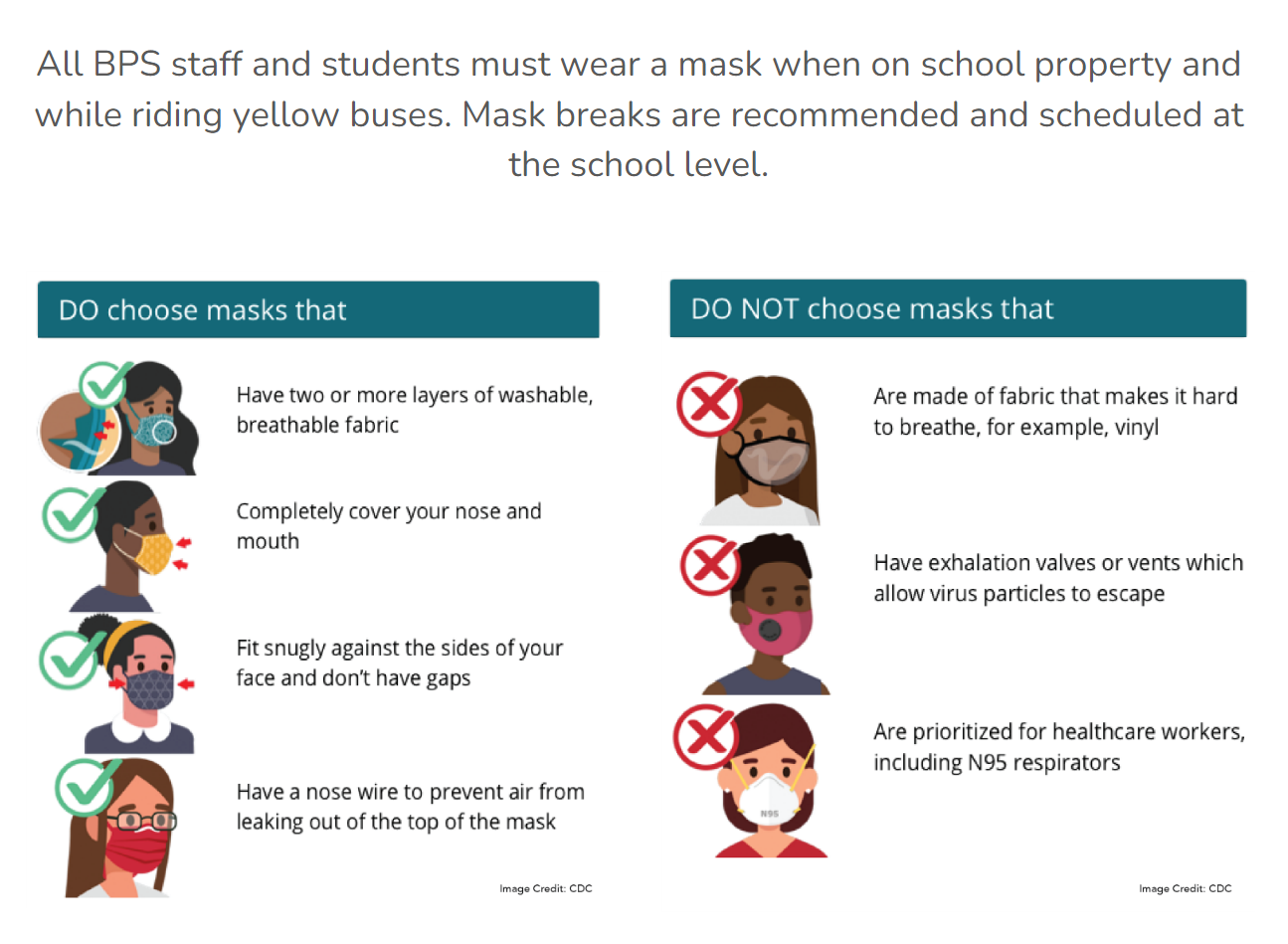 (Just be sure not to wear an N95 mask that might have some effect, says the above web page.)
On the other hand, COVID-19 is not so severe that it should prevent packing tens of thousands of people into an indoor basketball arena for the NBA final games. Nor should COVID-19 discourage Boston from hosting the U.S. Open golf tournament (this weekend, with 100,000+ people coming in at various times (mostly outdoors while spectating, but then indoors and unmasked for hotels, restaurants, parties, etc.)).
So…. COVID-19 in Maskachusetts is an "emergency" for K-12 students, which is why they must continue to wear masks. It's also an "emergency" for 6-month-old babies, which is why they must be injected with an emergency use authorized "vaccine". But it is not an emergency for adults, who may gather in enormous crowds without masks, gather unmasked in bars, gather unmasked in "essential" marijuana stores, meet via Tinder after consuming alcohol and marijuana, etc.
Related: