In between bouts of outrage regarding the death of Roe v. Wade (the suffering of the world's poor and the Ukrainians under artillery attack are insignificant compared to what is experienced by a pregnant American who must travel in order to get abortion care at 28 weeks of pregnancy), my friends on Facebook remain outraged about the fact that Americans remain able to buy and own guns that are then used in mass shootings (day-to-day shootings in major cities are not upsetting, by contrast).
My big take-away from the recent tragedies in the news is that Americans under 25 should neither be allowed to vote (unless they've worked for at least 8 years) nor purchase guns (see In the wake of Uvalde, can we abandon the fiction that today's 18-year-olds are adults?). But since people keep asking Why Here? I thought it might make sense to look at what makes the U.S. unique among human societies worldwide and historically.
Let's start with how we live: car-dependent suburbs. Many of us are probably the loneliest humans who have ever existed because, even before coronapanic, it required so much effort for a suburbanite to get together with another person. Note that one of my pet non-profit ideas for evil billionaires is "Latin American-style Towns for the U.S.":
When computer nerds get rich, their charitable thoughts turn to helping Africans (see Bill Gates). They make a spreadsheet of the quantifiable aspects of the human condition, sort by misery, and the Africans come out on top. Peace Corps workers who return from a couple of years in small African villages tell a different story. They come home to their parents' materially magnificent suburban homes and immediately suffer from loneliness and depression. Maybe we should feel sorry for Americans who live in suburbs and need to get in the car to shop or work and need to make an appointment before there is any possibility of seeing a friend.
What are the problems with suburban living, the dominant mode of American life? A shallow problem is that the car is required to accomplish any task outside of the home. Suburbanites waste their lives, and a lot of energy, driving to the strip mall to shop, driving to their place of work, driving to see friends or to an entertainment venue. Suburbanites cause horrific traffic jams that turn their nightmarish 45-minute commute into a hellish 2-hour commute. Giving how spread out houses are in the suburbs, it is impossible for a business that depends on pedestrians or bicyclists to succeed. A strip might might support a coffee shop, but it won't be a place where people drop in as a casual part of their day. The more serious problems with the suburbs start with social isolation. You won't have a chance encounter with a friend when you drive point to point. A suburbanite in theory could make an appointment to see a friend, but this is tough to arrange when everyone works 8-9 hours per day plus commutes for another 1-2 hours. Zoning laws ensure that nobody can run a business, even one that is clean and quiet, from his or her home. Thus the typical suburban youth will never see an adult at work. As far as suburban teenagers are concerned, cash is something obtained mysteriously by adults and brought home after an exhausting commute.

Latin Americans often come up near the very top of the world's happiest people, despite a material prosperity that is very pale compared to that we enjoy in the United States. Nearly every small town in Latin America is built around a central plaza where the citizens gather at various hours to meet friends, play chess, eat meals in restaurants, etc. Small streets radiate from the plaza and hold all of the shops that are essential to daily life, including supermarkets and hardware stores. Housing is built up to a three story height, dense enough to support businesses, but not so dense that people are isolated in concrete towers with elevators. Smaller workshops are mixed in with housing, introducing young people to the texture of business.

The U.S. offers some enjoyable walkable neighborhoods, mostly developed before the rise of the automobile. Examples include many neighborhoods within New York City, San Francisco, Chicago, and Boston. These neighborhoods, however, are small and can hold only a tiny minority of Americans. Consequently, houses within walkable neighborhoods typically cost over $1 million. As the U.S. population heads toward 500 million, these livable neighborhoods will become even more out of reach of the average citizen.

The market economy will not deliver Latin American-style living. We have to assume that building tract houses along the Interstate, served by strip malls a few exits down the highway, is the most profitable way to develop real estate. The handful of "New Urbanism" communities are not substitutes for the Latin American town. At Disney's Celebration (near Orlando, Florida), for example, residents must drive more than 20 minutes to get to a supermarket, a hardware store, or a bookstore. It would be illegal to start a small business in most areas of Celebration.

In the exurbs of a rapidly growing metropolitan area, such as San Francisco or Los Angeles, we build a Latin American town, complete with central plaza ringed by three-story high buildings, the ground floor of which holds shops. We offer free rent to supermarkets, hardware stores, and other essential services. We encourage residents to start small non-industrial businesses in their homes, partly to provide jobs within the community and partly so that young people can see what adult work looks like. Once completed, the buildings are sold off for market prices and the money is recycled into building the next one.
How many of today's mass shooters are products of the American suburbs?
Let's also look at family structure. No society anywhere in the world or at any time in human history has ever provided the financial incentives to breaking up children's homes that the U.S. provides. Consequently, we have double the percentage of kids living without two parents compared to the typical European nation. If you told people in 1800 that it would one day be possible for a married parent to get paid to wander off and have sex with a new friend every week they would never have believed that would be possible.
How many of today's mass shooters are products of the U.S. family court system? (i.e., children of "single parents" or "divorced parents"?)
Speaking of family structure, let's look at the U.S. resurrection of polygamy in light of the fact that some of the mass shooters have been identified as frustrated "incels". Pre-1970, the parents (two back then!) could tell an unlovable son "there's a lid for every pot." Because of enforced monogamy, women who wanted to reproduce needed to pick the best man that they could find for a long-term partnership. For about half of the women, therefore, this meant partnering with a below-average-quality man. With current social mores and family law, however, a woman will be far better off becoming a "single mom" by having sex with a married dentist (profits vary by state) than by marrying anyone remotely like the young guys who have recently perpetrated mass shootings. A polygamous society that produces excess men also produces violence, according to the academics (example: "Polygynous Neighbors, Excess Men, and Intergroup Conflict in Rural Africa"). H.L. Mencken predicted this in 1922:
… the objections to polygamy do not come from women, for the average woman is sensible enough to prefer half or a quarter or even a tenth of a first-rate man to the whole devotion of a third-rate man.
How about shared cultural values? Has there ever been another society that doubled its population via low-skill immigration without regard to cultural compatibility? (see "Modern Immigration Wave Brings 59 Million to U.S., Driving Population Growth and Change Through 2065" (Pew 2015)) If so, what happened to that society? The latest and greatest immigration law favors those without any affinity for American culture and American society: a migrant stays in the U.S. if he/she/ze/they says "I was unsafe in my home country." We sort by how dangerous and disordered the society from which the migrant came, not by the likelihood that the migrant will find or expects to find fellowship among his/her/zir/their brothers, sisters, and binary-resisters here in the U.S. A person who says "I hate everything about the U.S., but my spouse 4,000 miles away is abusing me" has more entitlement to live in the U.S. than a person who says "I love the U.S. and thought this would be a nice place to settle after I got my M.D. in Zurich." Thus, the U.S. will gradually become a random assortment of people from the world's most dangerous and disordered societies.
We don't care when people in foreign countries die, right? (sometimes we say that we care, but we act as though we don't care) If the U.S. becomes a random assemblage of people from around the world, why is it obvious that we must care about our fellow Americans? Omar Mateen, a child of immigrants from Afghanistan, explicitly said that his primary allegiance was not to fellow Americans:
In a 9-1-1 call made shortly after the shooting [in the Orlando nightclub] began, Mateen swore allegiance to the leader of the Islamic State of Iraq and Syria, Abu Bakr al-Baghdadi, and said the U.S. killing of Abu Waheeb in Iraq the previous month "triggered" the shooting. He later told a negotiator he was "out here right now" because of the American-led interventions in Iraq and in Syria and that the negotiator should tell the United States to stop the bombing.
Seung-Hui Cho was a permanent resident from South Korea who killed 32 Americans at Virginia Tech. Nidal Hasan, the child of Muslim Palestinian immigrants to the U.S., killed 13 people in Fort Hood in 2009 (sentenced to death in 2013, but many years of appeal remain). Syed Rizwan Farook and Tashfeen Malik waged jihad against non-Muslims in San Bernardino, California. After years of living at taxpayer expense in Cambridge, Massachusetts, the immigrant Tsarnaev brothers waged jihad on infidels running the Boston Marathon (not a shooting, but a mass murder). Ahmad Al Aliwi Al-Issa came from Syria and became a jihadi in Colorado (killing 10). Sayfullo Habibullaevic Saipov immigrated from Uzbekistan before killing 8 infidels in New York City (using a truck as a weapon; he has been living at taxpayer expense for five years while awaiting trial). The same phenomenon seems to occur in other countries. A recent shooting in Norway was perpetrated by an immigrant from Iran (ABC).
Stephen Paddock, the Las Vegas mass shooter, was a white native-born person. But he lived in a city that is roughly 40 percent immigrants and children of immigrants and where even the native-born Americans have come from somewhere else. What is the shared cultural value that ties people who live in Las Vegas together? A belief in slot machines? A native-born shooter, Robert Gregory Bowers, explicitly stated that his motivation for killing Jews in a Pittsburgh synagogue was taxpayer-funded Jewish organizations, such as HIAS, that bring migrants to the U.S. Returning to Norway, the native-born Anders Behring Breivik said that he was motivated to launch the 2011 shootings by Muslim immigration.
This is not to say that open borders are bad. Certainly they are not bad for the rich (Harvard analysis) and certainly our open borders give us a wide array of bodegas and breakfast tacos from which to choose (Dr. Jill Biden, M.D.). But our open border policy is unique so maybe our open borders policy contributes to our unique position with respect to mass killings.
We're not unique in the world in terms of having Internet. But having Internet is unique when considered against the history of the human race. Internet is arguably good for adults. An adult can use Grindr to find a sex partner, Amazon to shop for a variety of delightful items, a smartphone to find proof of car insurance and avoid a second trip to the DMV if he/she/ze/they forgot to print it out, Google Maps to find all of the "essential" cannabis retailers in Massachusetts, etc.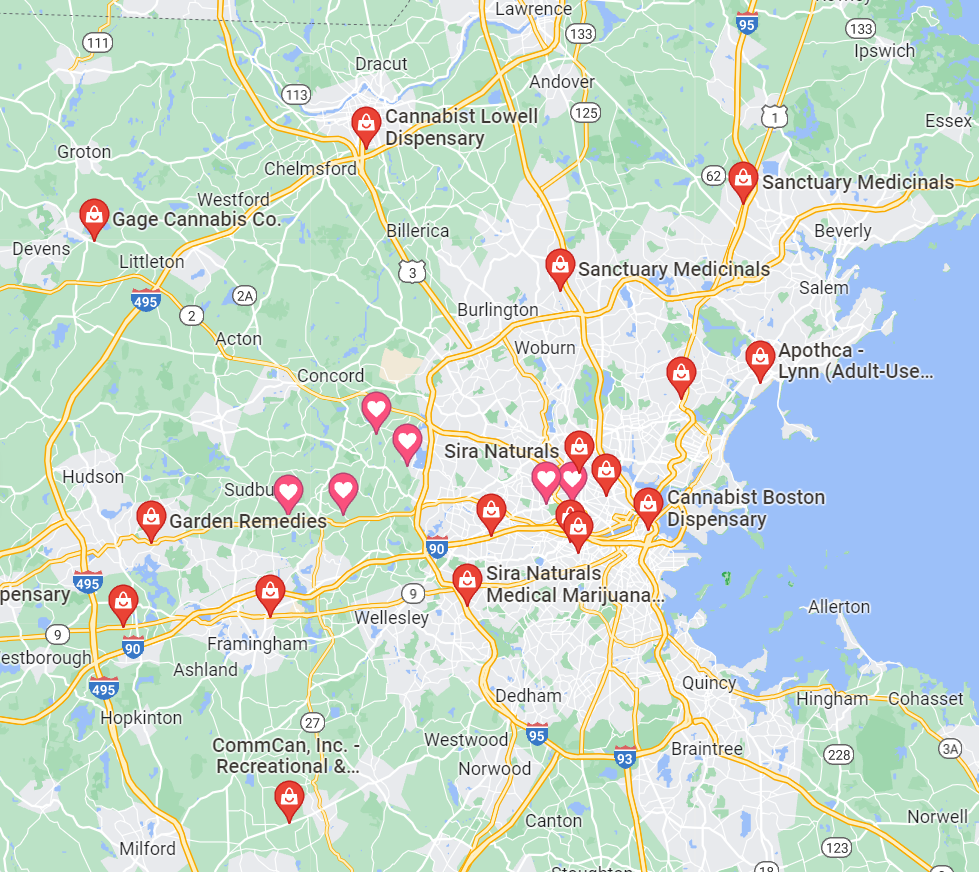 But what does Internet give young people as they're developing? Distracted parents. Social media bullying, 1.5 years of school closure (would the school bureaucrats have dared to keep schools shut for more than a month if not for their ability to promote the fiction that kids could learn at home via Internet? Incidentally, the same magazines that promoted lockdowns and max coronapanic are now decrying "learning loss" (example: Atlantic)). To the extent that people think that mass shootings are more common today than in 1970, for example, adjusted for the fact that U.S. population was only 205 million in 1970, maybe we could blame Internet.
I'm not sure that the rate of mass shootings is more than one should expect in a country of 333 million (and growing by "one person every 26 seconds") in which the right to own a gun is enshrined in the Constitution. But I do think that current U.S. society is a radical experiment when measured against traditional human societies and also fairly radical compared to what many other nations are doing.