March 2020… Why do we care about COVID-19 deaths more than driving-related deaths?: I point out that we aren't doing anything about motor vehicle fatalities that are comparable in scale to the feared-at-the-time COVID deaths. I failed to adjust for life-years in this piece, so didn't capture that fact that motor vehicle accidents have a far higher cost than the COVID-19 epidemic that led us to shut down schools, lock down businesses (except for "essential" marijuana in California and Massachusetts), etc. "We're willing to invest $trillions to reduce the death toll from coronaplague, but hardly a dime to build centerline dividers on more of our two-lane roads so as to eliminate head-on collisions."
February 2021… Save lives by limiting cars to 35 mph?: … by shutting down for a year we've spent way more per life-year in our attempt to reduce coronaplague deaths than I ever could have imagined. If we infer from this how much saving a life-year is worth to us, it would be rational to limit cars and tracks, nearly all of which are electronically controlled, to 35 mph. Consider that most people who die in car accidents had many decades of life expectancy in front of them, unlike the typical 82-year-old victim of COVID-19. … How about insisting that engine control software be updated in order to get an inspection sticker? The update will prevent the car from exceeding 35 mph. New cars, obviously, can be limited via regulation.
It looks as though the lockdown-loving Europeans agree with me, at least to some extent. They're not willing to put anywhere near as high a price on a life-year lost due to a car accident compared to a life-year lost to COVID-19, but they are going to at least take the basic steps.
"Anti-Speeding Tech Is Now Mandatory in European Union" (Autoweek, July 7):
Mandatory on all new cars sold by 2024, the switchable ISA technology is expected to reduce speeding by 30% and traffic deaths by 20%.
Haptic feedback requires the car to recognize speed signs and, if the driver is in fact speeding, automatically push back against the driver's accelerator pedal pressure. The speed control function goes one step further by cutting power input from the pedal once the speed limit is reached.
At least in the early years of these systems going in, the driver will have the ability to override the electronically enforced speed limit. Should we take bets on how soon before a public health emergency is declared and the electronic limit because a hard limit?
Here's a great place for a computer-enforced speed limit, Lion Country Safari: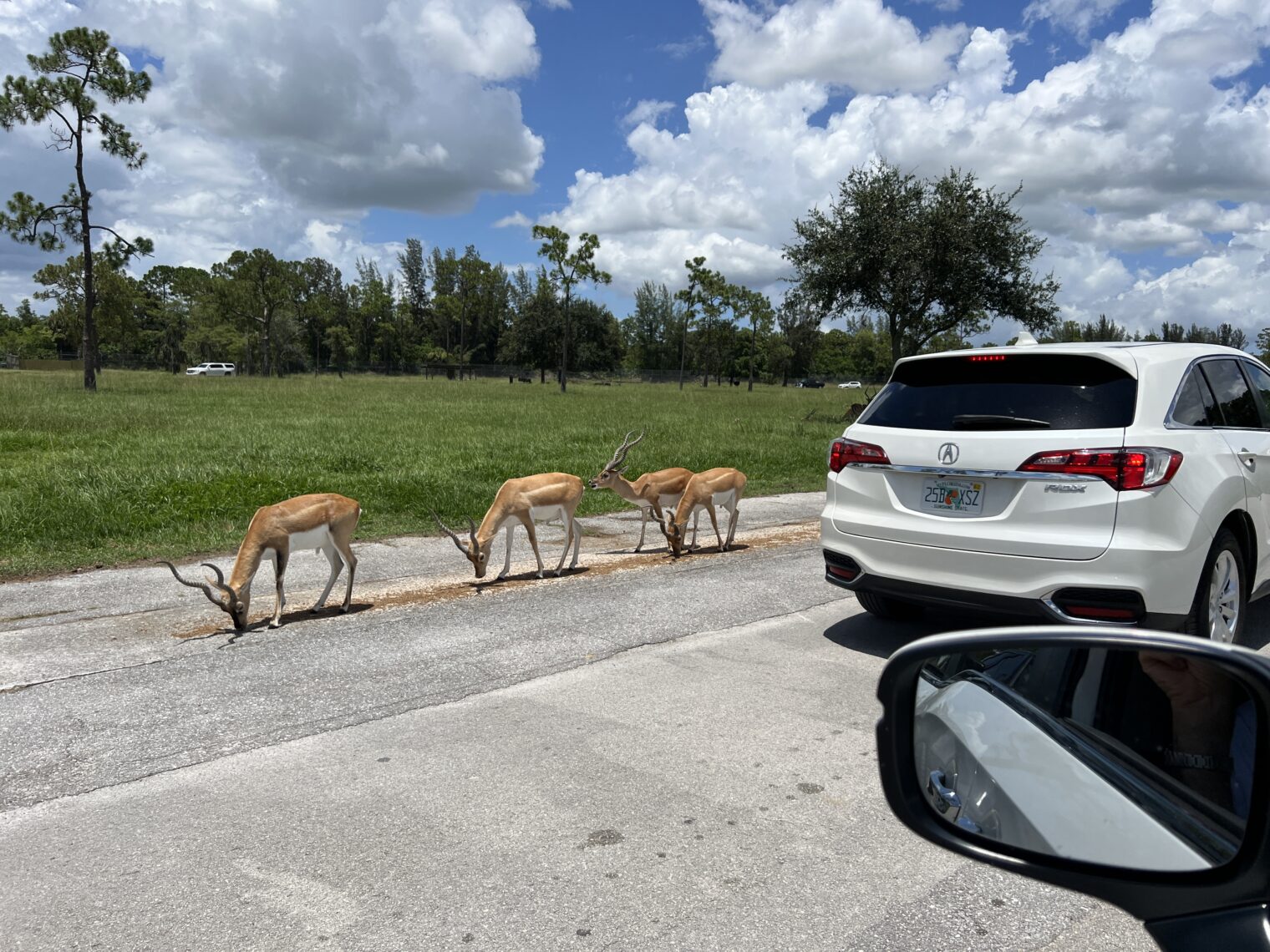 Speed limit 5 mph and the kids in the back would scream "speeder, speeder!" if the Honda Odyssey's instruments indicated 6 mph or faster.
A daily-driver Ferrari at the local office park: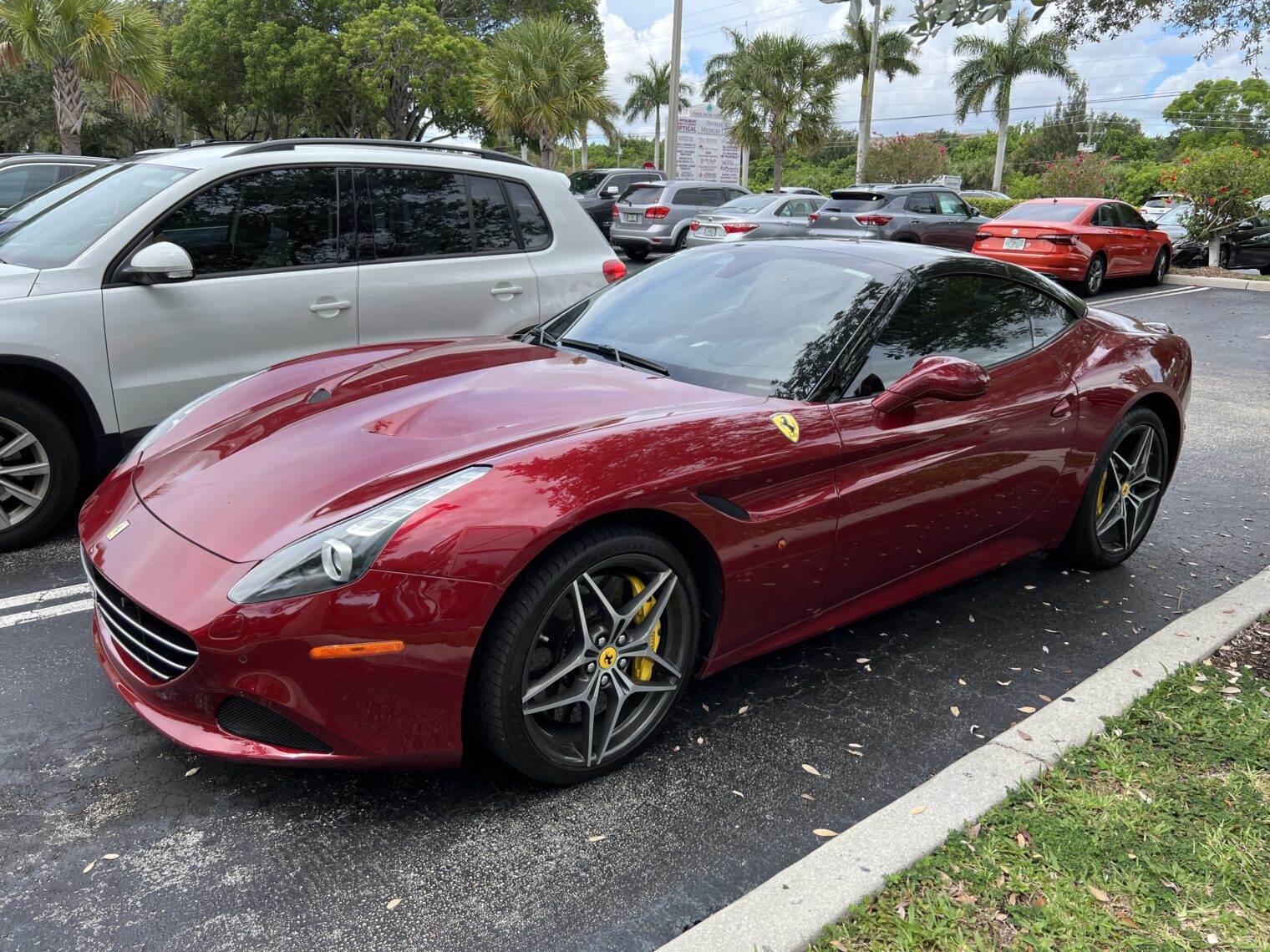 You can't spit in a strip mall parking lot in South Florida without hitting a car that would end up with 400 excess horsepower in the event that this kind of regulation is adopted in the U.S.