Following up on Why do we care about COVID-19 deaths more than driving-related deaths? (March 26, 2020) … by shutting down for a year we've spent way more per life-year in our attempt to reduce coronaplague deaths than I ever could have imagined. If we infer from this how much saving a life-year is worth to us, it would be rational to limit cars and tracks, nearly all of which are electronically controlled, to 35 mph. Consider that most people who die in car accidents had many decades of life expectancy in front of them, unlike the typical 82-year-old victim of COVID-19.
An SUV-driving suburban Bostonite who runs his own law practice (representing workers' compensation plaintiffs who aren't typically expert computer users and who therefore prefer to meet in person): "I go to work every day at 80 miles per hour."
Obviously setting the speed limit to 35 mph and relying on police enforcement wouldn't work. For one thing, our heroic law enforcement officers don't want to interact with potential COVID carriers (all who want to be vaccinated have been vaccinated, but many refused the experimental ("investigational") vaccines and it is unknown whether the vaccines work against variants).
Most states have annual inspection requirements. How about insisting that engine control software be updated in order to get an inspection sticker? The update will prevent the car from exceeding 35 mph. New cars, obviously, can be limited via regulation.
How can Presidents Biden and Harris sell this to the American people? "You were happy to sit at home for a year when we told you it might save lives. You can wait an extra 10 minutes to get to Walmart."
A potential #resistance household in Key West: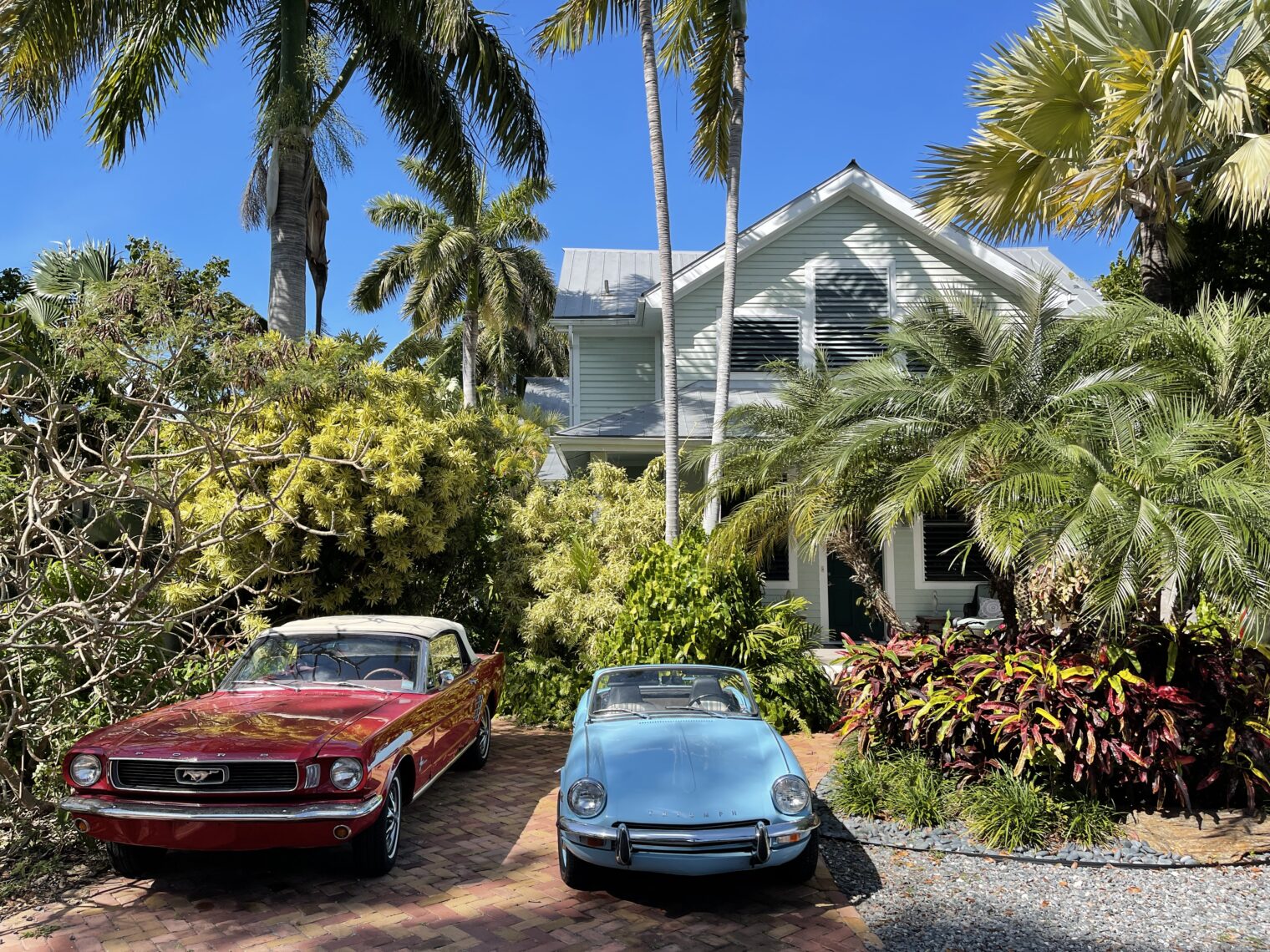 And these two in Miami may need a long spell in the re-education camp: