"G.O.P. Governors Cause Havoc by Busing Migrants to East Coast" (New York Times, yesterday):
Lever Alejos arrived in the nation's capital last week on a bus with dozens of fellow Venezuelans who had journeyed more than 1,300 miles from their broken country to the United States. Most had braved poisonous plants and thugs as they trudged through dense jungle on the Colombian border and waded in water up to their chins to cross the Rio Grande into Texas, some clutching babies.

After being processed by U.S. border authorities, the undocumented migrants were released into South Texas, free to go where they wanted. Mr. Alejos, 28, said he was offered two options: a $50 bus ride to San Antonio or a free bus ride to Washington, D.C., paid for by the State of Texas. "I wanted San Antonio, but I had run out of money," said Mr. Alejos, who has no family in the United States. "I boarded the bus to Washington."

With no money and no family to receive them, the migrants are overwhelming immigrant nonprofits and other volunteer groups, with many ending up in homeless shelters or on park benches. Five buses arrived on a recent day, spilling young men and families with nowhere to go into the streets near the Capitol.

Since April, Texas has delivered more than 6,200 migrants to the nation's capital, with Arizona dispatching an additional 1,000 since May. The influx has prompted Muriel E. Bowser, Washington's Democratic mayor, to ask the Defense Department to send the National Guard in. The request has infuriated organizations that have been assisting the migrants without any city support.

"The infrastructure in New York is not built for this," she said. "We are not on the border."

The situation has become acute in recent weeks with the arrival of so many Venezuelans, who cannot be expelled under Title 42 because Mexico will not take them and their own government does not have an agreement with the United States to accept deportation flights. And unlike most migrants from Mexico and Central America who have family and friends in the United States, Venezuelans often arrive with no money and nowhere to go.
The "migrants welcome" lawn signs all over Northwest D.C. were not sufficient, apparently, to handle even 1 percent of the undocumented migrants who come to the U.S. (compare the 7,200 migrants mentioned above to the roughly 22 million who lived in the U.S. as of 2018 (Yale)).
From April 2022 in D.C., No Human Being is Illegal: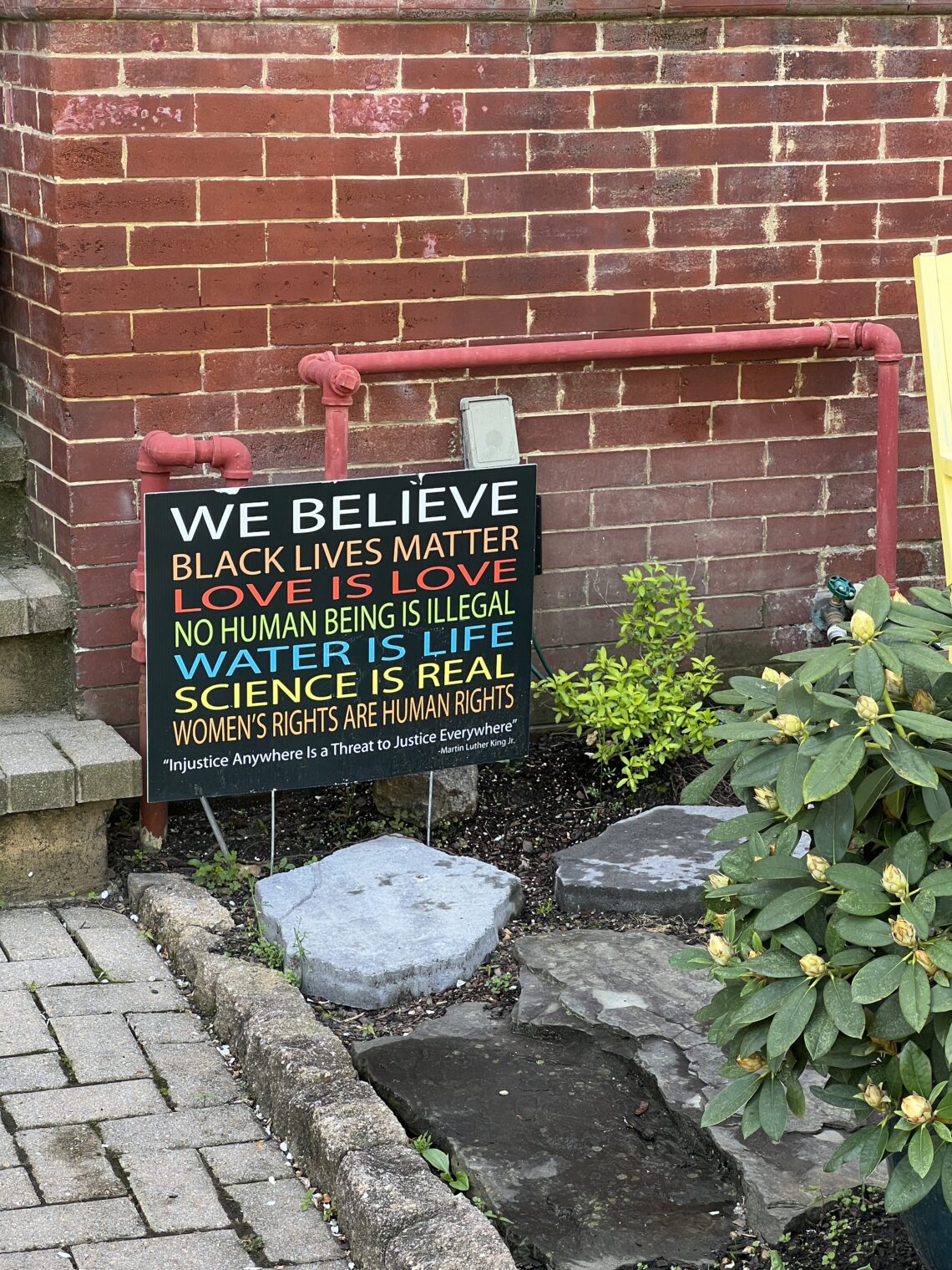 Related: