On the front door of a restaurant in Indianapolis: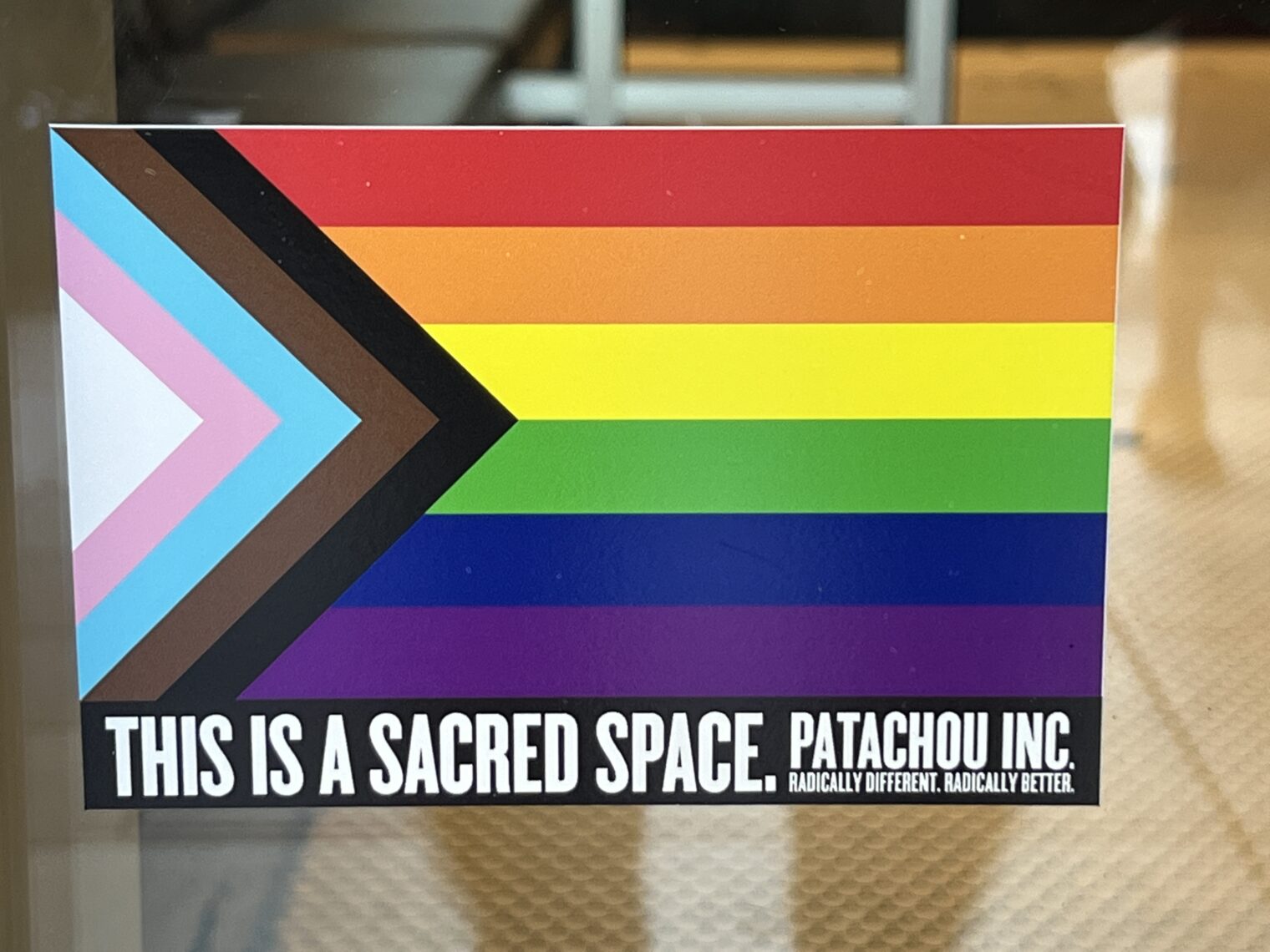 (Rainbow flag over "This is a Sacred Space.")
I get pushback from teens when I casually refer to Rainbow Flagism as a religion. But if it is not a religion, how does the rainbow flag make a space sacred?
For reference, from Wikipedia:
Religion is usually defined as a social-cultural system of designated behaviors and practices, morals, beliefs, worldviews, texts, sanctified places, prophecies, ethics, or organizations, that generally relates humanity to supernatural, transcendental, and spiritual elements; however, there is no scholarly consensus over what precisely constitutes a religion.
Related: