Here's a new car being sold for $90,000 over sticker. In other words, the dealer gets $100,000 in profit while General Motors accepts perhaps $15,000 in profit.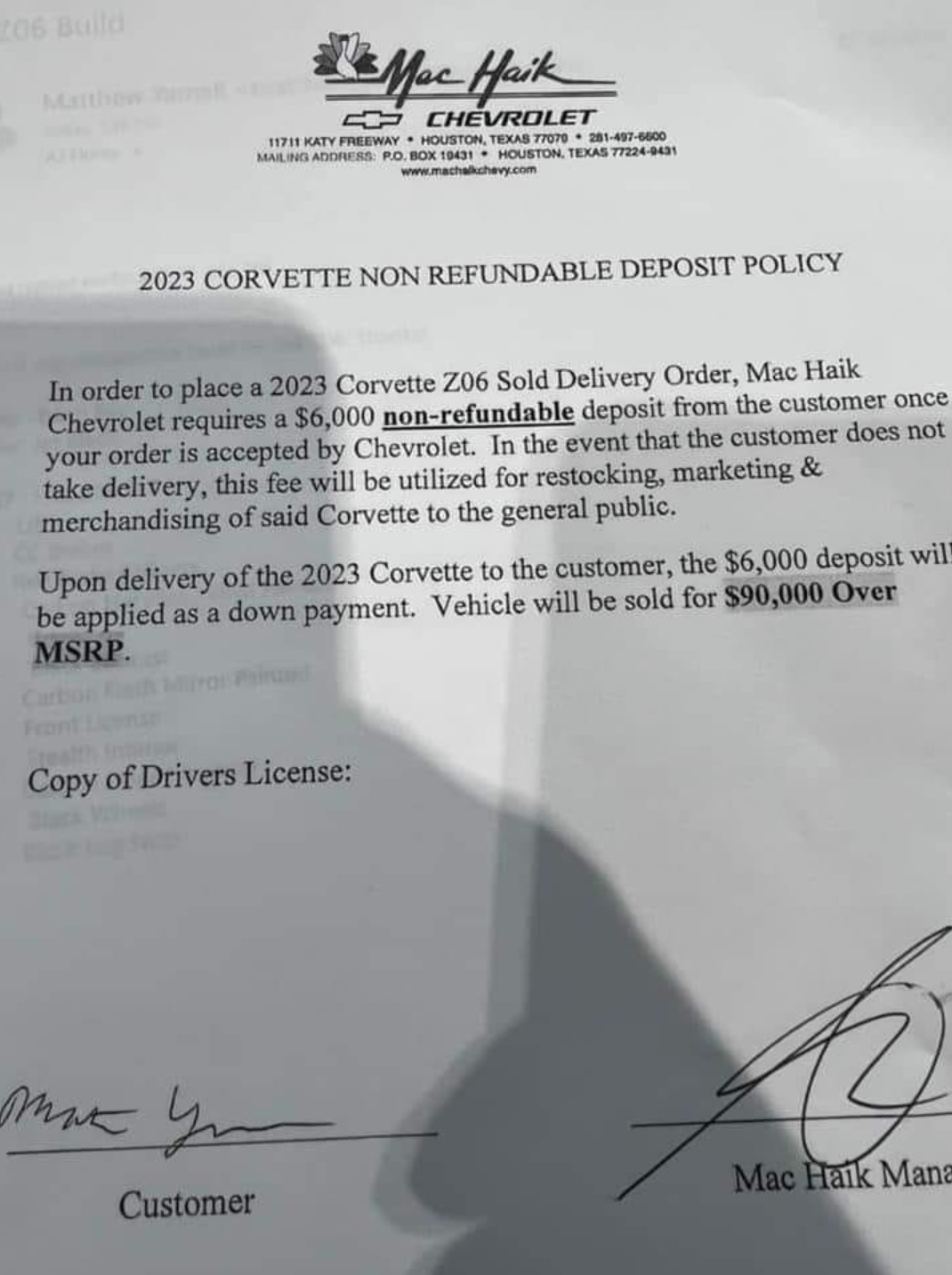 I still can't figure out Why aren't cars (and pinball machines) auctioned as they come out of the factory?
At least the above consumer who signed the deal accepted that vehicle prices are dynamic. Why keep pretending that they're not?
Separately, who else would love to have a Z06 for trips to Publix?

Related:
"2023 Chevy Corvette Z06 Starts at $106,395" (Car and Driver). This sounds like a lot of money, but there is a 4-year waiting list to buy at MSRP and at that point $106,395 could be the price of a Diet Coke (sadly, there is no way to lock in this price when entering the queue at the dealers who sell at list price)