On the way back from Oshkosh, I stopped (early August) at the idiot-proof Cedar Rapids, Iowa airport (KCID) and spent 20 minutes driving through beautiful rolling hills covered in corn to the Amana Colonies, home to German-Americans who lived communally here from 1856 through 1932. (If you feel lucky, there is a 2600′ "fair condition" grass runway in Amana, C11.) They purchased the world's most productive agricultural land for $1.25 per acre.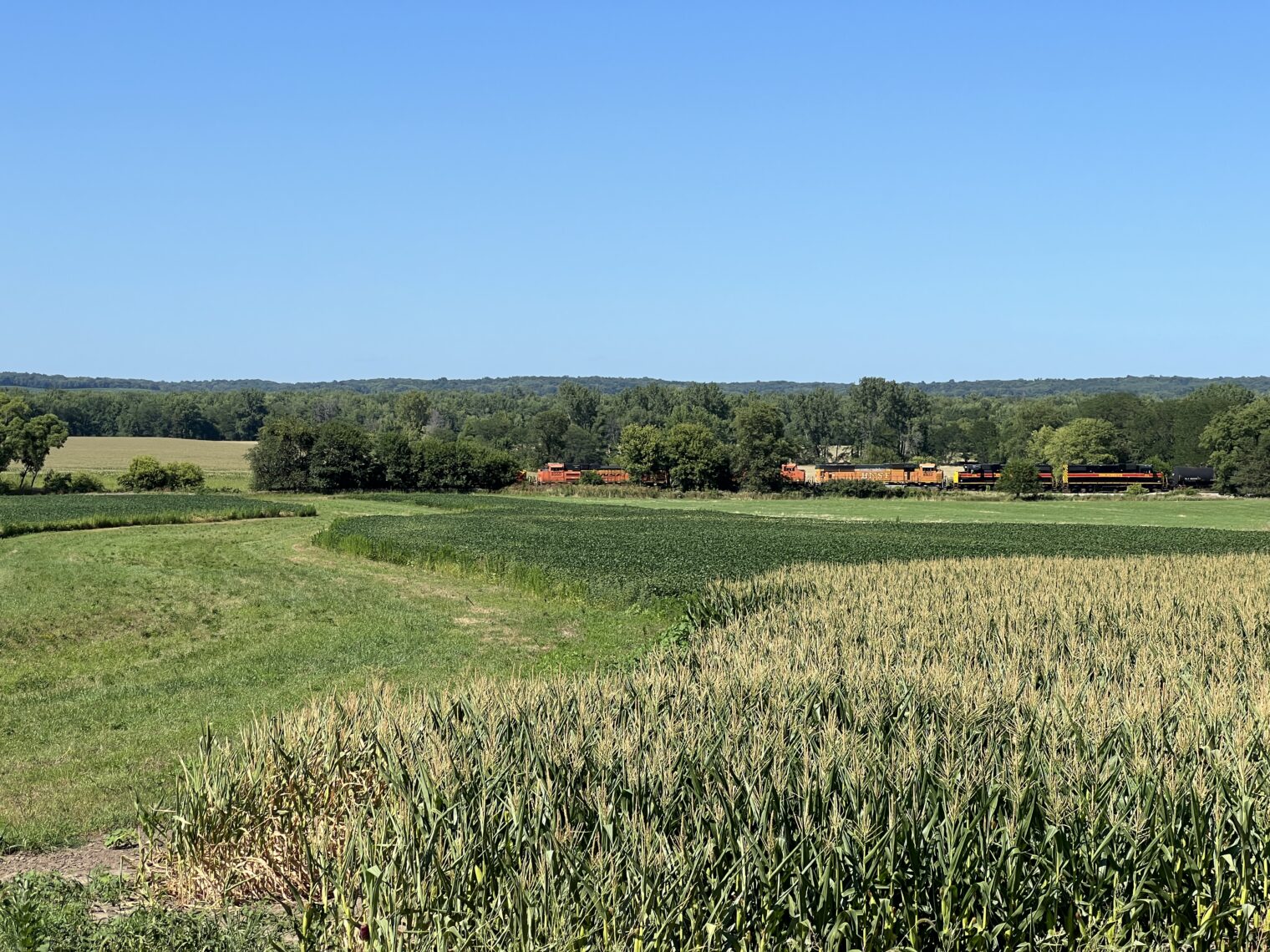 At the museum, I learned that, although the members of the colony were immigrants to the U.S., they were quite selective about who could immigrate into the commune, which would then be responsible for housing, clothing, feeding, and caring for the immigrant. One reason that the museum provides for the break-up of the communal lifestyle is that "some pretended to be sick or refused to work because they knew they would still receive room and board, resulting in the society hiring more outside laborers."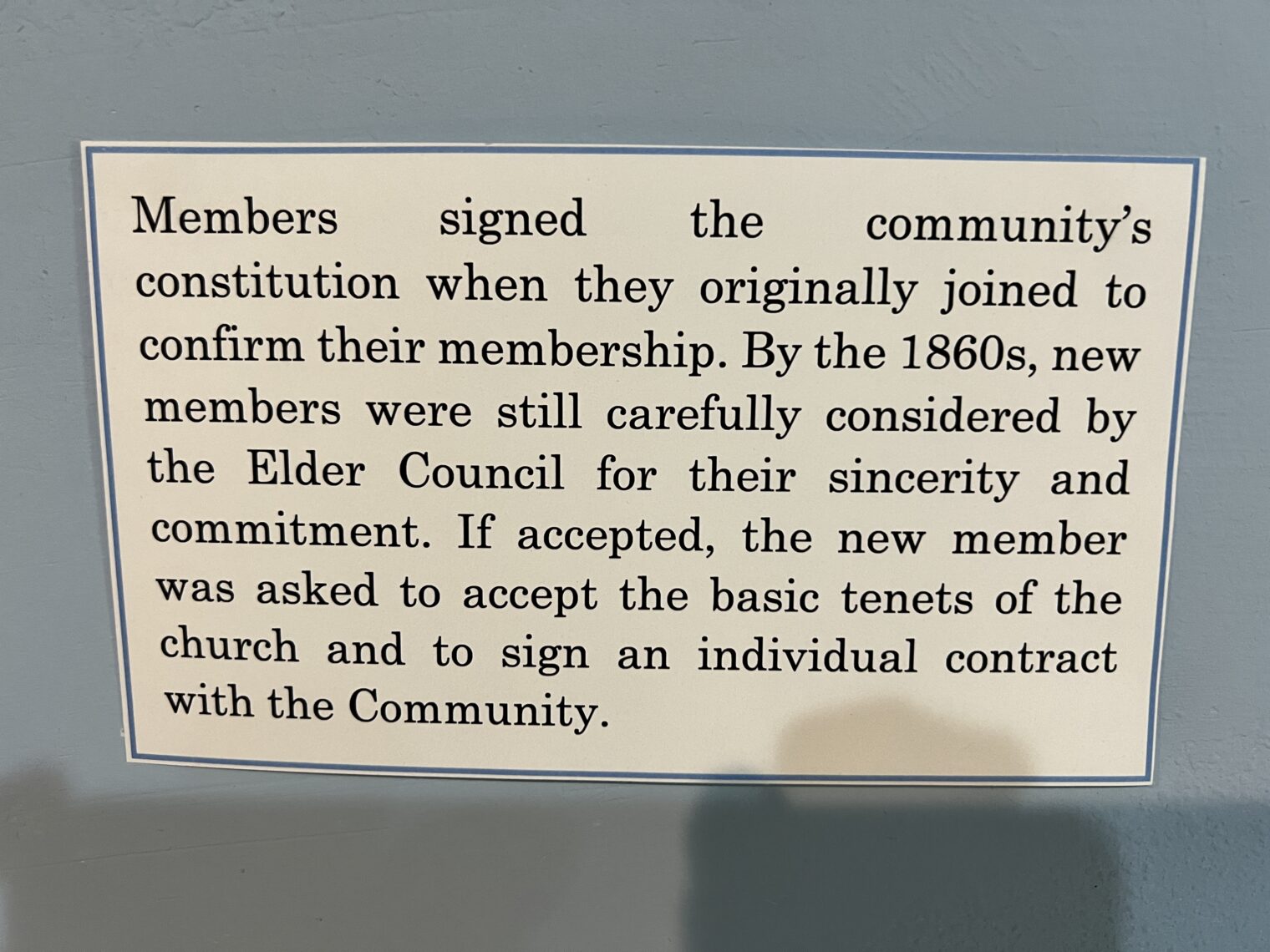 The communalists followed Christianity, attending 9 church services per week. Once Americans lose their faith in Jesus, what religion do they follow?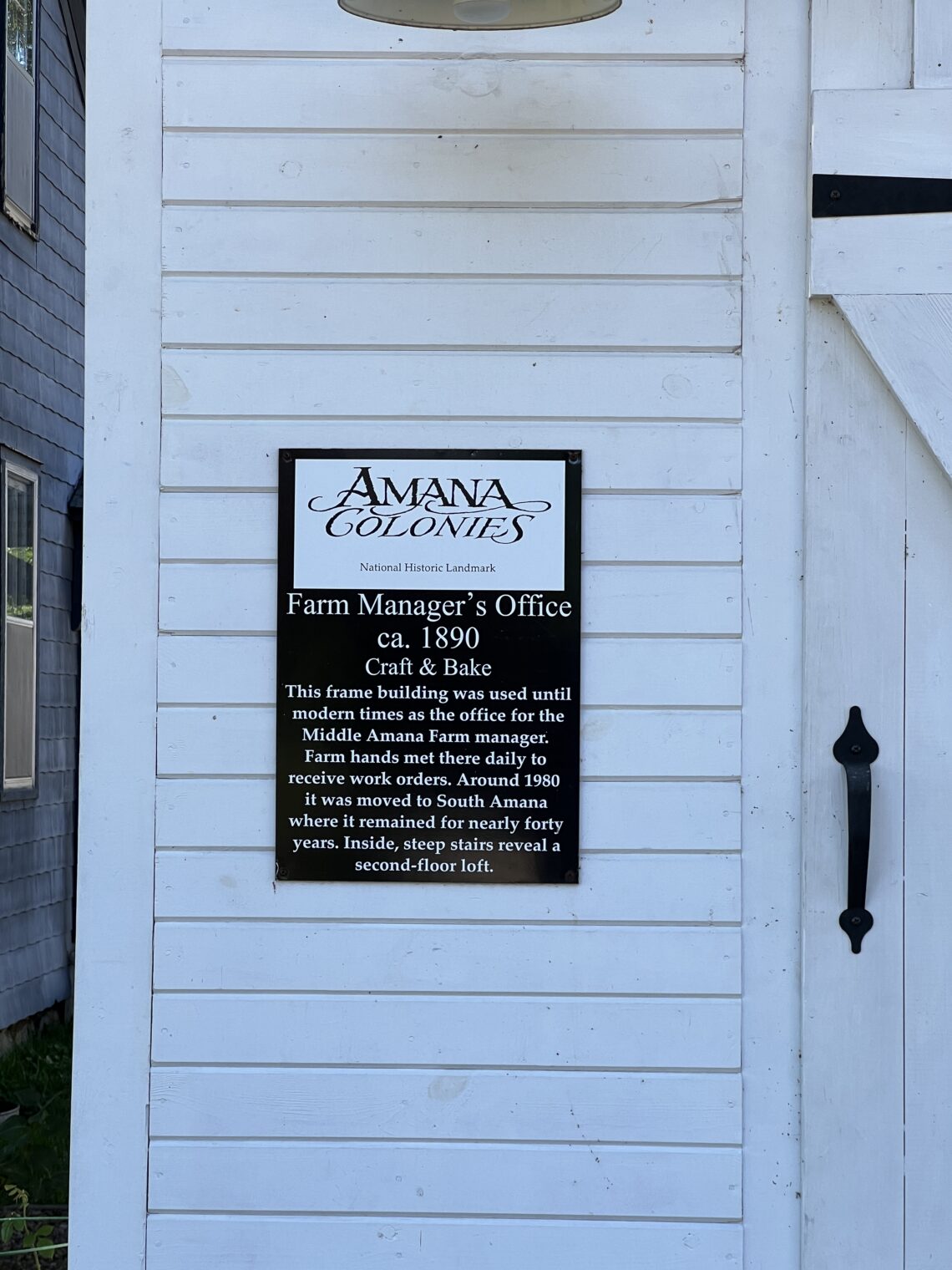 Families shared a house, as in Soviet Russia or present-day New York City. However, there was no kitchen in the house. Everyone ate together in a communal kitchen, which typically fed 30-40 people at each meal. They loved coffee (served to children as well) and horseradish: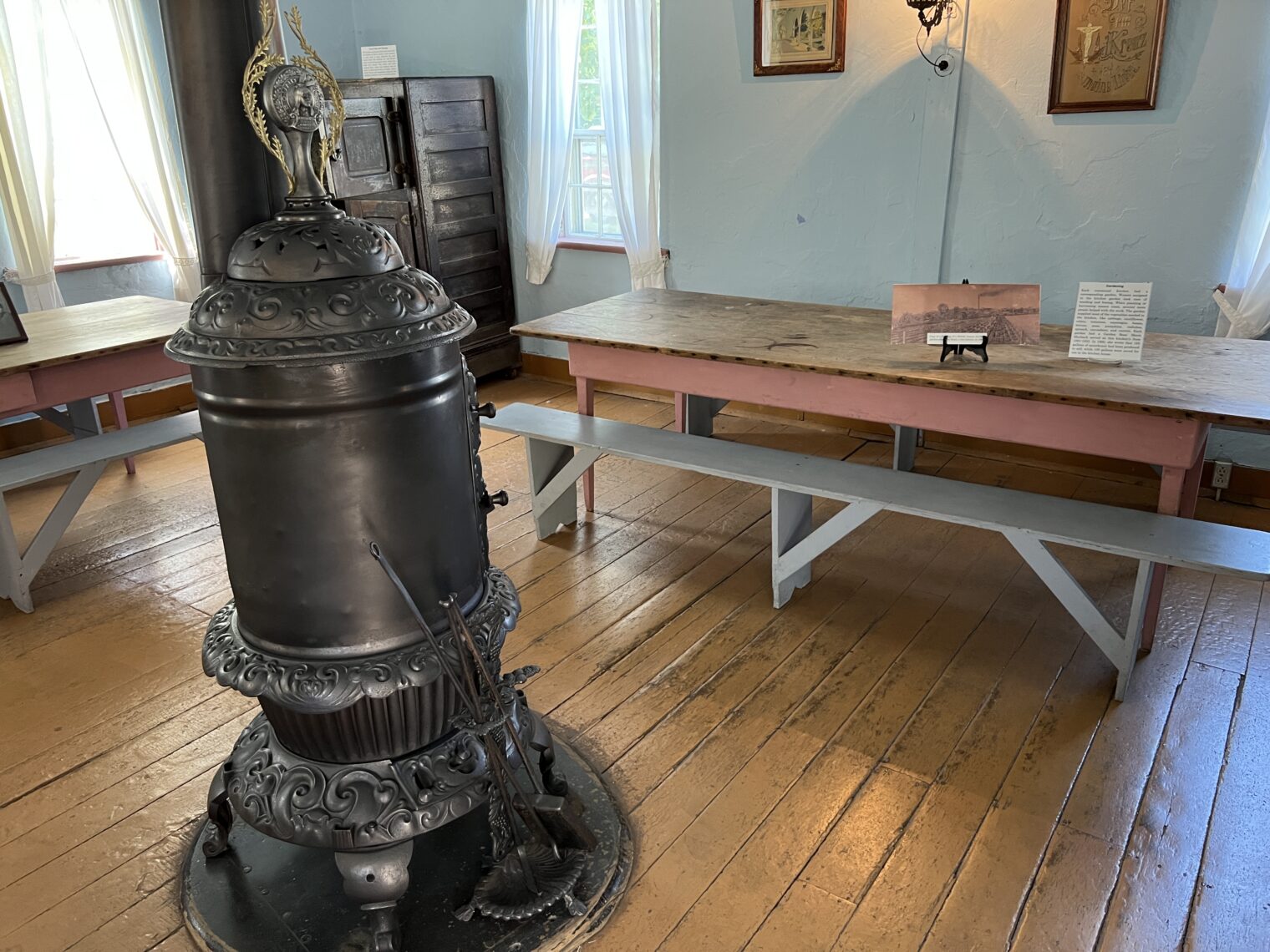 Today:
For those who buy dollhouses at Amazon or Costco: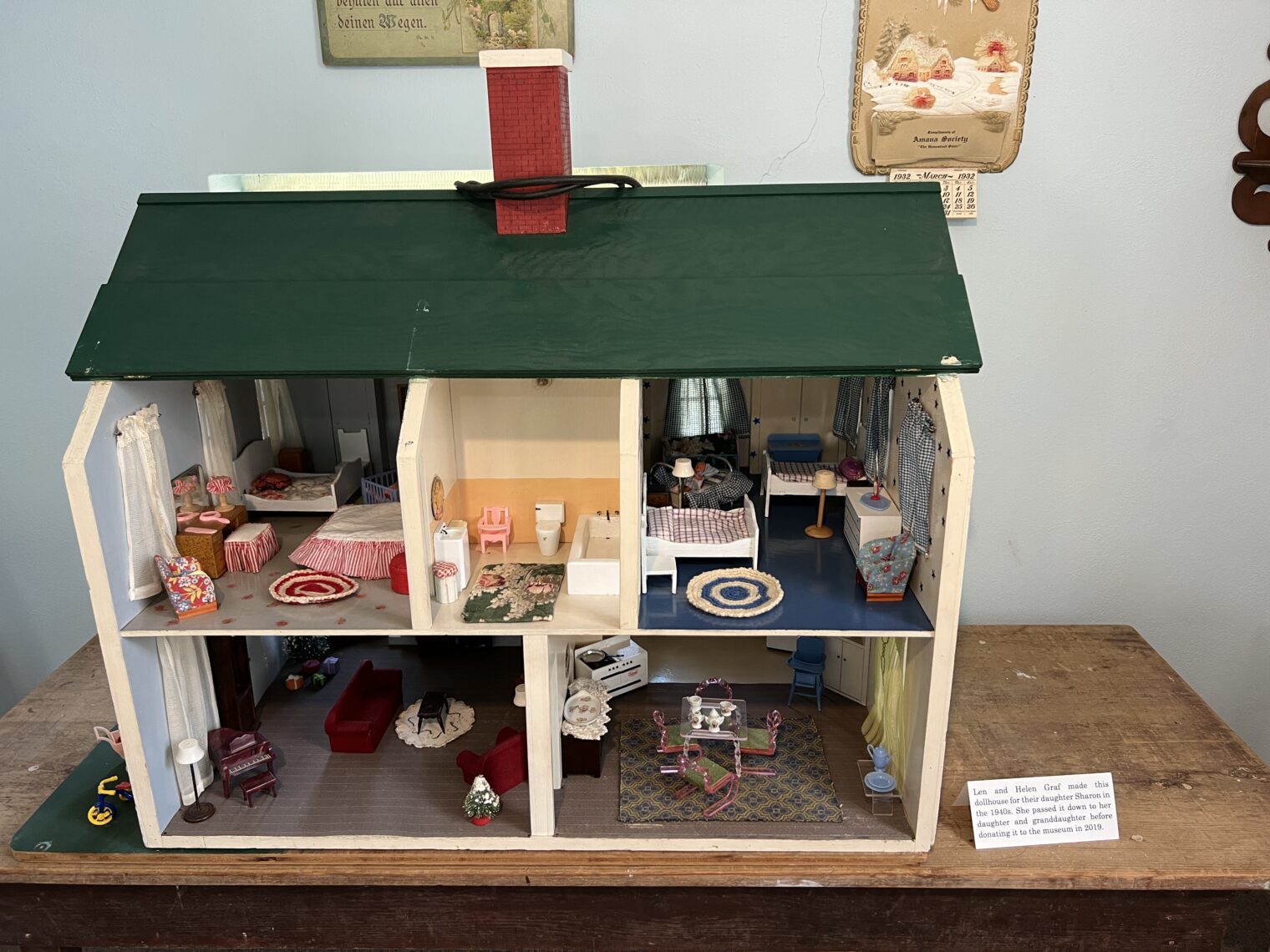 The success of the Amana Colonies was used as an argument by those who thought that a Communist form of government might work for the United States:
(Let me stress that the current American system, sometimes described by critics as "Communist" or "Socialist", is the opposite of how things worked in the Amana Colonies and Soviet Russia. In Amana and Russia, every able-bodied adult was required to work.)
In church (9 times per week!), men and women were segregated into left and right sides of the room.
(I did not find out the seating location for people who identified as any of the other 72 gender IDs recognized by physicians.)
Equal in death, members of the Amana Colony are buried with same-size headstones in chronological order. There are no family plots nor any sculpture.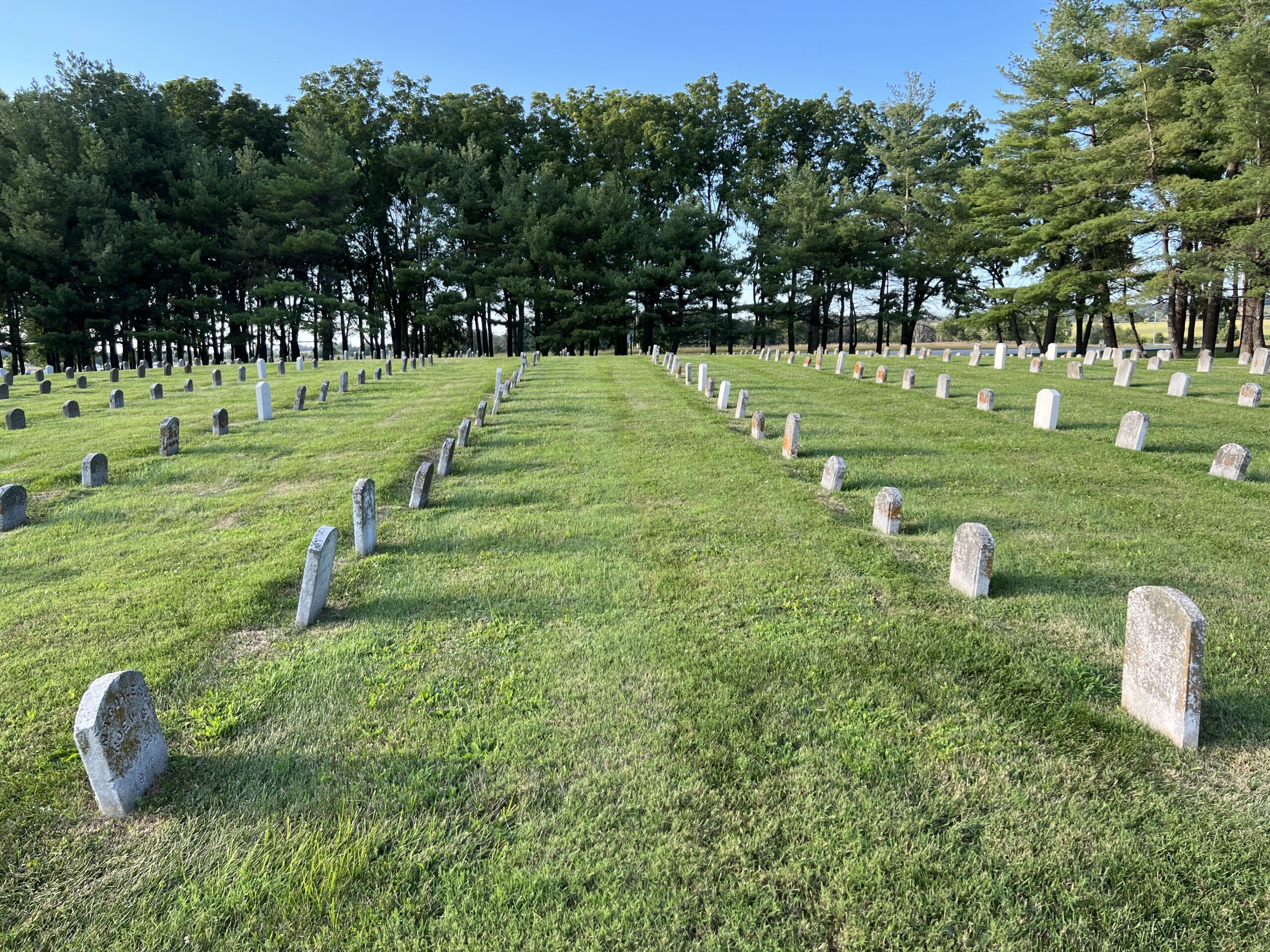 Don't miss the Barn Museum in South Amana, in which Henry L. Moore's replicas of rural American are displayed. See if you can spot Elizabeth Warren's hometown…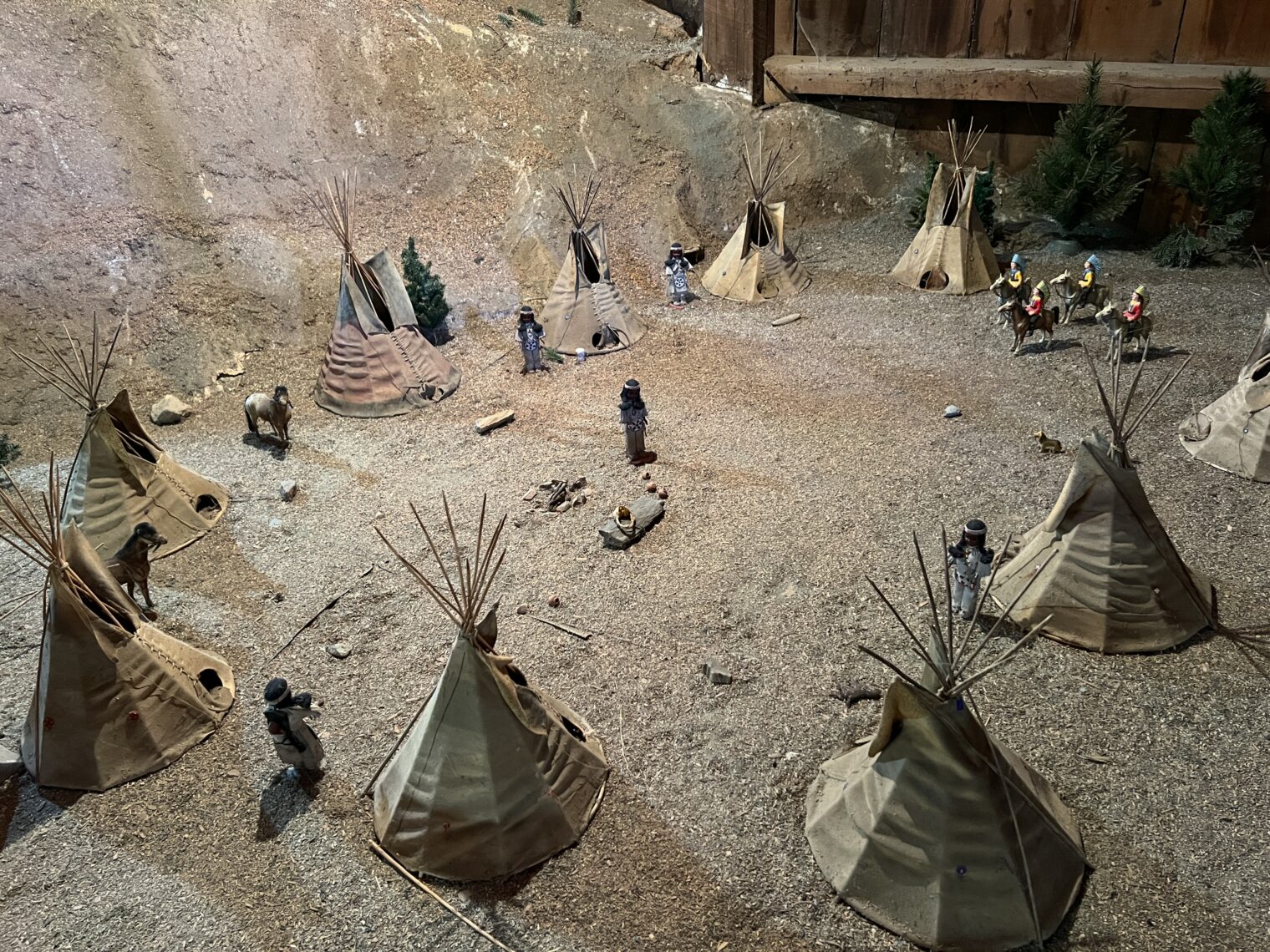 I'm not sure that the proprietor, the craftsman's son, will be voting for Elizabeth Warren:
Where to eat? There are three restaurants in town and you have your choice of German, German, and German.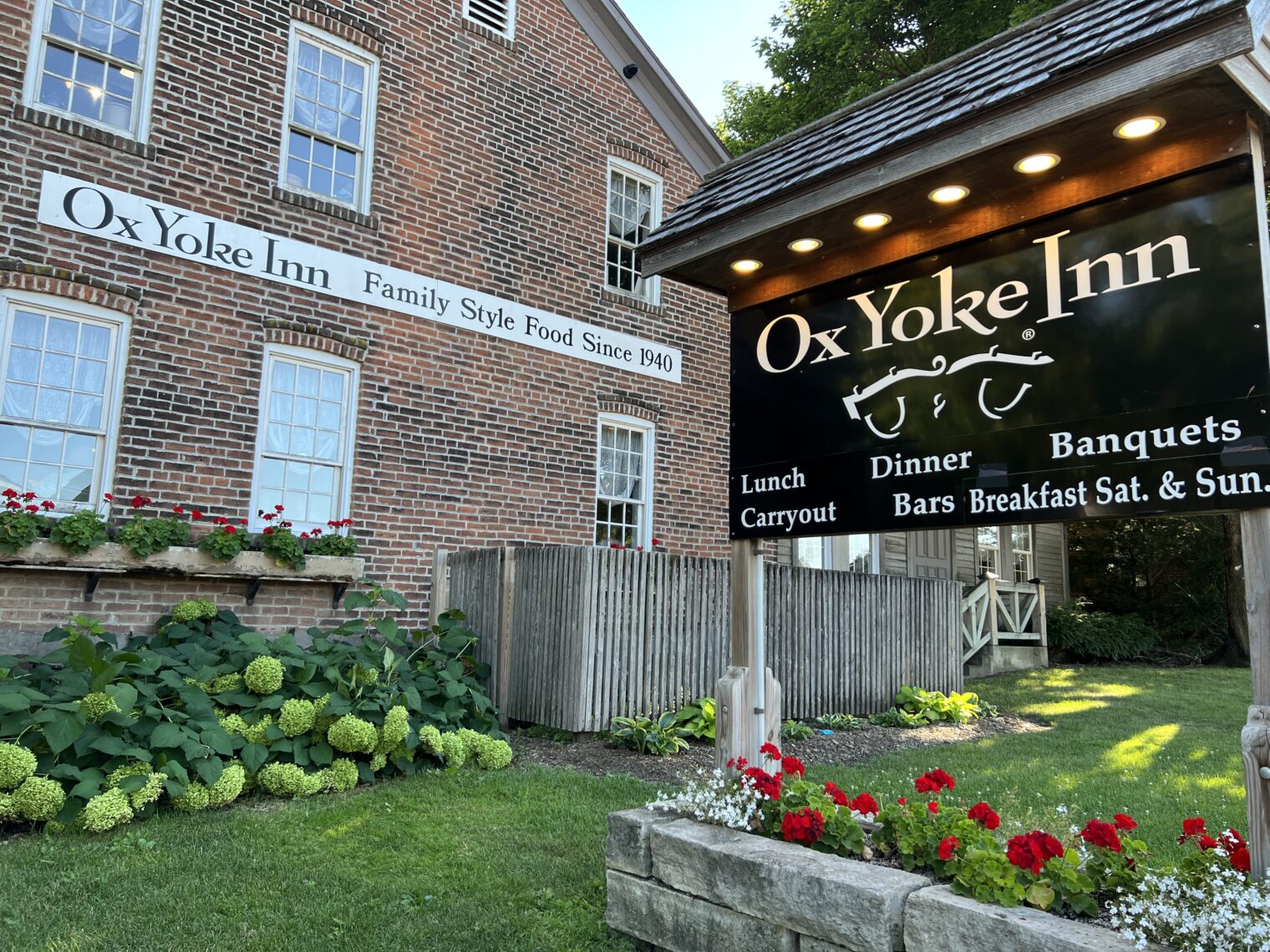 Where to stay? An old mill has been turned into a boutique hotel:
The Amana Radarange, the first home-use microwave oven, may not be your preferred souvenir. But you can buy blankets and beautiful furniture. Here's the pavement-melting SUV that a wag at Hertz decided to drop at the FBO for me after I reserved a "car":
Ready for departure at KCID:
As noted in The flying-to-Oshkosh part of flying to Oshkosh, the fuel/breakfast stop on the way to Chattanooga was KMWA in Illinois, which features an on-field recreational marijuana store, open every day that the public schools in Chicago were closed.