Joe Biden said he wanted humans to stop burning oil ("climate change poses an existential threat… Getting to a 100% clean energy economy is not only an obligation, it's an opportunity." (joebiden.com)). Our Arab brothers, sisters, and binary-resisters running OPEC graciously obliged by cutting production. Now it seems that the Big Guy did not mean what he said: "Biden Expresses Disappointment at Planned OPEC Oil Production Cut" (Voice of America).
European elites have been no less urgent in their calls to reduce the burning of fossil fuels during what we now understand to be the twilight hours of our beloved planet. Yet as soon as energy prices went, the Eurocrats introduced a range of schemes to subsidize energy prices, via borrowing and/or printing money, so that the peasants wouldn't be exposed to the price signals from the market (i.e., they'd continue to see 2020 prices in 2022).
The only explanation that I can find for this situation is that folks from Martha's Vineyard are directing energy and economic policy in most of Europe and at the White House.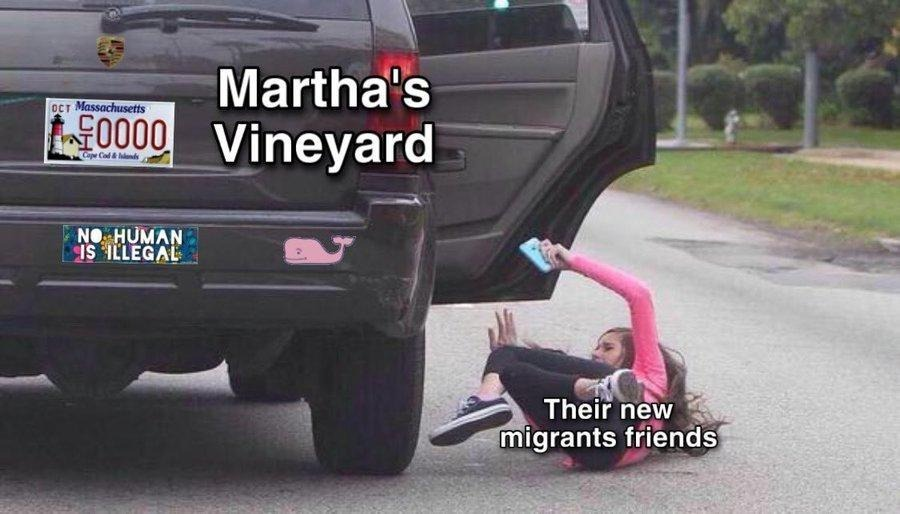 Speaking of Martha's Vineyard, I think that London might be the next destination for Air DeSantis. "Sanctuary House" (near the St. James Park tube station):