A leader introduces bold Bigger Government policies. The economy deteriorates. Violent crime rates rise. Inflation rages. Even for those with money, there are shortages. Voters express their undiminished love for the leader under whom they've become poorer affirmed his leadership at the polls.
Who did this the best? Hugo Chavez! (see Hugo Chavez: Great politician; poor administrator for how the only thing that kept Hugo Chavez from winning more elections was his death from cancer in 2013)
If Hugo Chavez is the master, let's check in regarding the apprentice. From the NYT: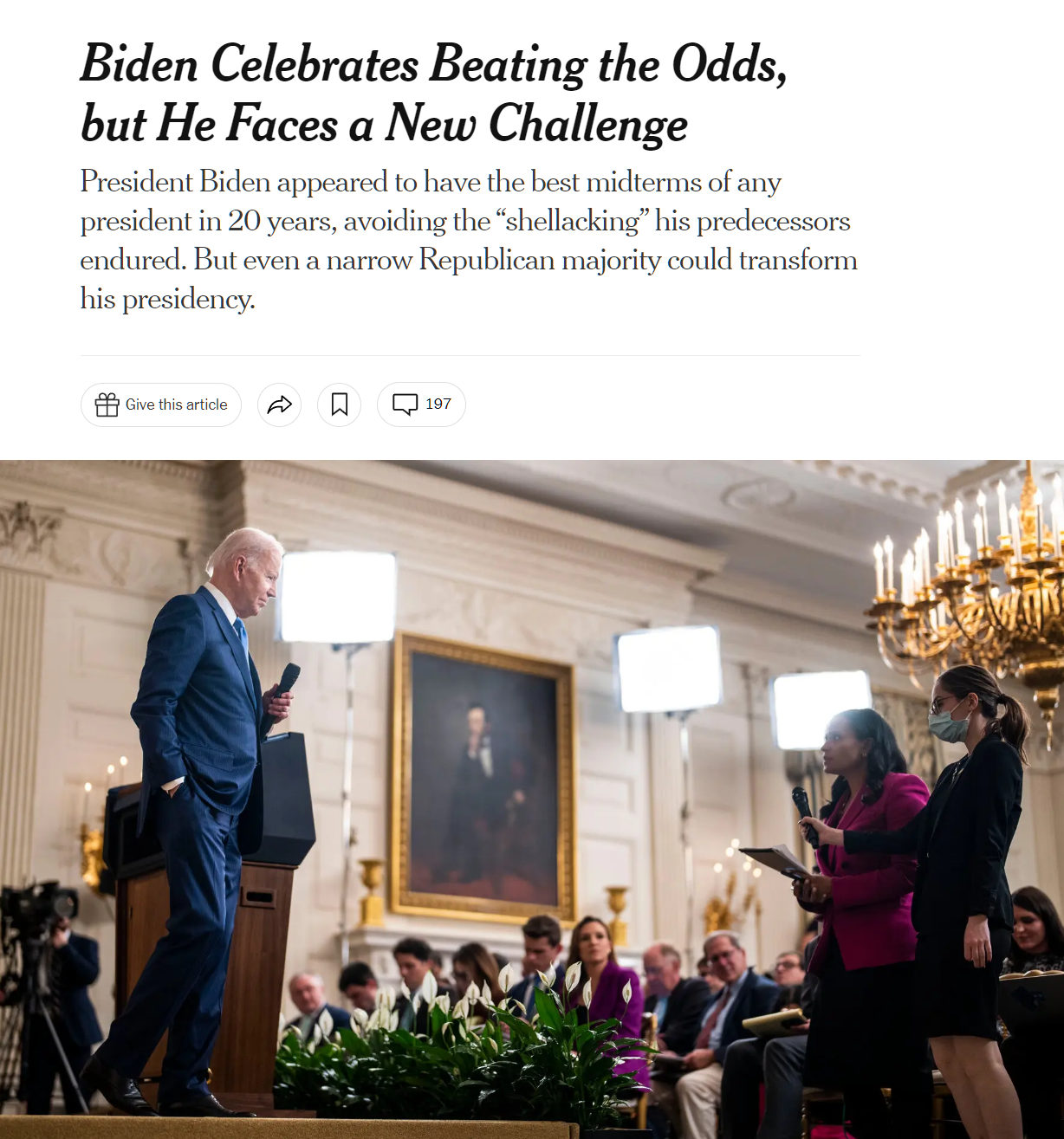 "the best midterms of any president in 20 years" in what certainly is not the best economic environment or crime rate trend environment of the past 20 years. The article is also interesting because the purportedly neutral journalists characterize Biden's borrow-and-spend schemes as "accomplishments":
"I'm not going to change," he said. While open to cooperation with Republicans, he defiantly said he would block any efforts by the opposition to unravel the accomplishments of his first two years. "I have a pen that can veto," he said, making a signing motion with his hand.
Not "What he claims as his accomplishments" but verified-by-the-NYT accomplishments.