Looking for a last-minute Christmas gift for a friend who shaves his/her/zir/their beard? Let's examine Jeremy's vs. Dorco, which prevailed over all competitors in my 2019 testing (see Friends weigh in on Dorco versus Gillette and Dorco Shaving Test: 7 blades good; 4 blades bad).
During the ordering process, the company deplorably references "Columbus Day" rather than Indigenous Peoples' Day.
Fighting wokeness isn't cheap:
At the time this order was placed, Amazon was selling a Dorco handle with 10 Pace 7 cartridges for $29.99 (free shipping for those of us in the elite inner circle of Prime membership).
What do you get? A beautiful box: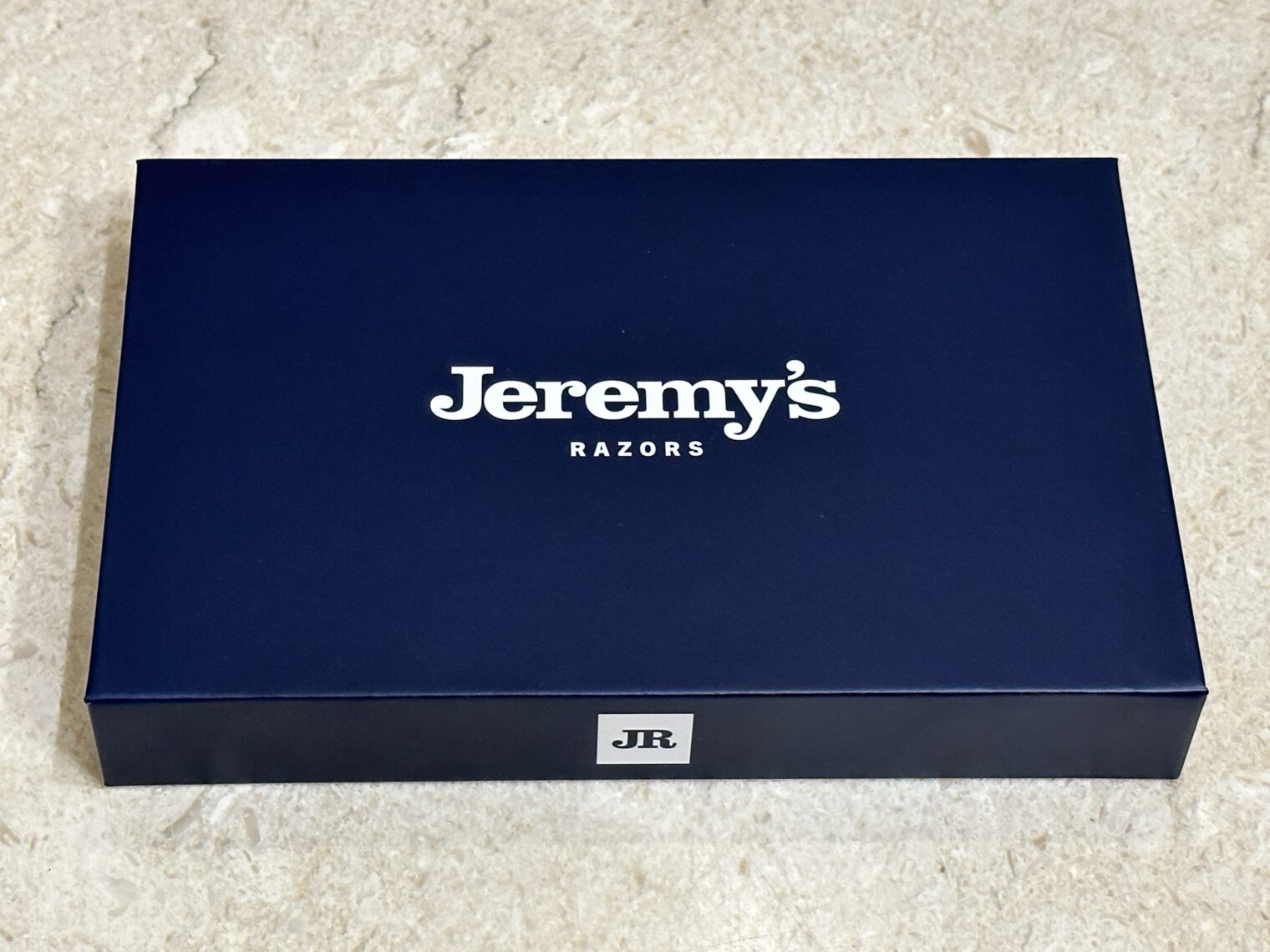 The cartridge contains six blades arranged in pairs so it initially looks like a three-blade device. The handle is about twice as heavy as Dorco's standard handles. I have seen speculation on the Interweb that Dorco is behind Jeremy's, but the connection system is slightly different and Dorco's 6-blade cartridges do not arrange the blades into pairs.
Here's the Dorco 6-blade cartridge for reference:
I set up a test where I would shave two days of growth in the shower using a new Dorco Pace 7, my favorite product from that company (see Dorco Shaving Test: 7 blades good; 4 blades bad (referenced above) and Gillette versus Dorco Shaving Test 4), on the right side and a Jeremy's razor on the left side. Dorco has a handle with some additional freedom of movement, but for comparability I used a Dorco handle that allows the cartridge to rotate in just one axis, like the Jeremey's handle.
Whereas the top-of-the-line Gillette (Fusion 5) v. Dorco Pace 7 test revealed subtle differences, Jeremy's v. Dorco was not a close contest. The Jeremy's razor was much less comfortable and it felt like it was snagging on every bristle, though ultimately it produced a similarly close shave.
Winner: the quietly competent Korean engineers at Dorco whose opinions on #MeToo, 2SLGBTQQIA+, and white patriarchy are unknown.
Jeremy's includes some collateral material that mocks the Gillette celebration-of-transgenderism ad:
Plus some instructions:
Who wants this kit? I will be happy to mail it out, minus the one cartridge that I have used, to any reader who wishes to continue this research project.
Oh yes, speaking of beards… a Hero of Faucism in the Bellagio casino, Las Vegas, with a full beard plus simple mask: