Back in September, the Europeans decided to deal with energy price inflation by cheating. They'd hide the market prices from consumers by borrowing (printing?) money. "Germany will borrow nearly $200 billion to cap consumers' energy bills" (CNN, 9/29/2022):
The German government announced plans to borrow €200 billion ($195 billion) to cap natural gas prices for households and businesses. That's a bigger price tag than the £150 billion ($165 billion) the UK government is expected to borrow to finance its own price cap.

Germany, Europe's biggest economy, is trying to cope with surging gas and electricity costs caused largely by a collapse in Russian gas supplies to Europe. Moscow has blamed these supply issues on the Western sanctions that followed its invasion of Ukraine in February.

"Prices have to come down, so the government will do everything it can. To this end, we are setting up a large defensive shield," said German Chancellor Olaf Scholz on Thursday.

The package will be financed with new borrowing this year, as Berlin makes use of the suspension of a constitutionally enshrined limit on new debt of 0.35% of gross domestic product.

Lindner also said the steps would act as a brake on inflation, which has hit its highest level in more than a quarter century.

Consumer prices rose 10.9% in the year through September, provisional data from the country's statistics office showed on Thursday.
As in the U.S., when the government spends more, inflation is guaranteed to come down (our "Inflation Reduction Act"). It's been a few months How has the decision to pretend that gas prices didn't go up gone? This December 14, 2022 report says that inflation across Europe is typically in the double digits. How about in Switzerland, where they deny the Science of printing money? From December 1: "Swiss inflation steady at 3.0% in November as expected". The U.S. Congress and Federal Reserve have proven that there is no need to work harder in order to become richer and yet the Swiss reject this proven scientific result.
At least back in October, inflation wasn't keeping folks in Paris from partying: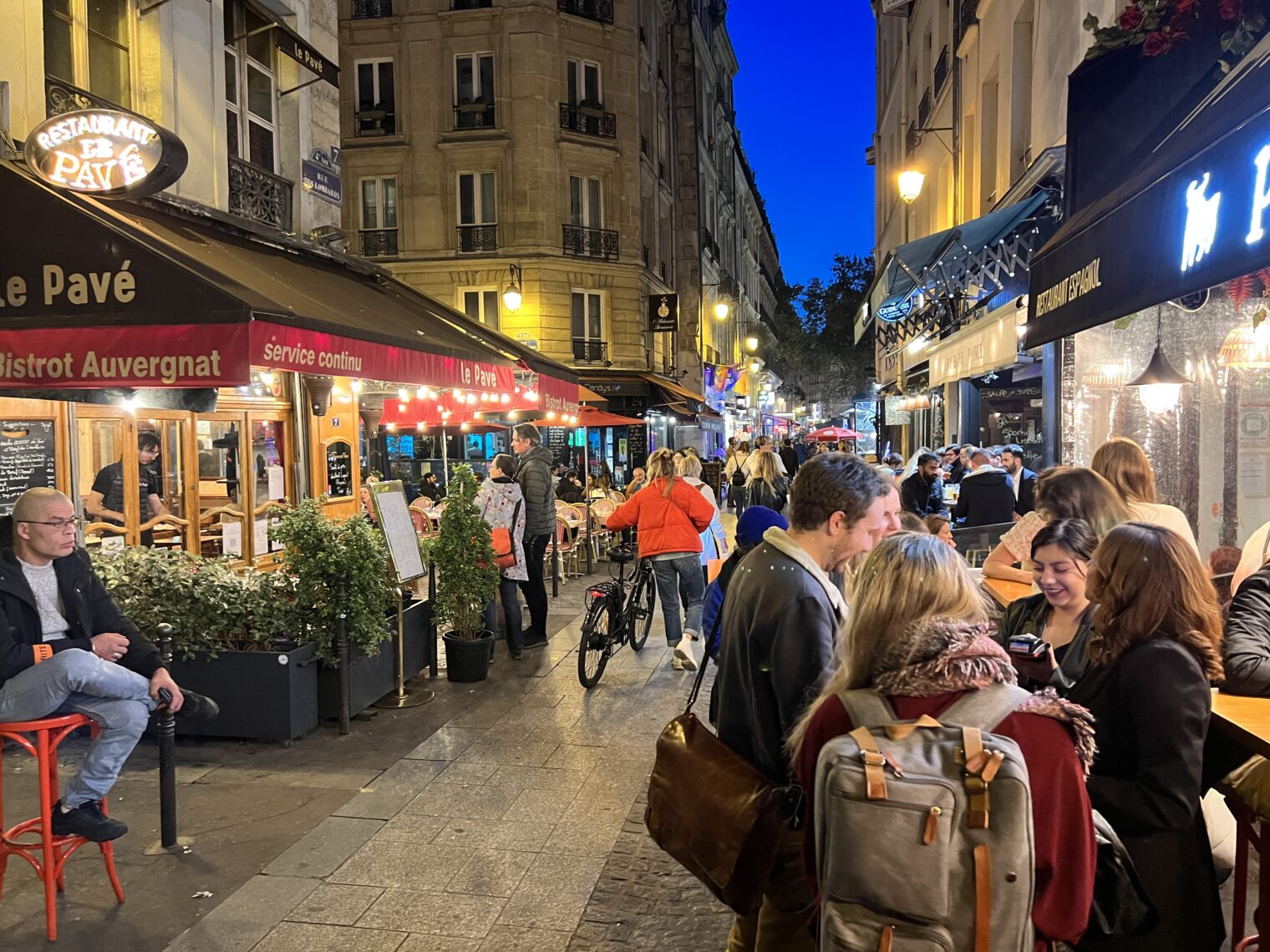 What about our own stagflation? "Home Depot co-founder says 'socialism' killed motivation to work: 'Nobody gives a damn'" (New York Post, 12/29/2022):
The 93-year-old billionaire co-founder of Home Depot blamed "socialism" for Americans lacking the motivation to work and warned that the future of capitalism is in danger.

Bernie Marcus — who along with Arthur Blank built Home Depot into a nationwide empire from just two stores founded in Atlanta in the late 1970s — told Financial Times on Thursday, "Nobody works."

"Just give it to me. Send me money. I don't want to work — I'm too lazy, I'm too fat, I'm too stupid," Marcus said about what he perceived as the attitude permeating the country.

"Nobody gives a damn."

The longtime Republican backer ticked down a list of people he blamed for standing in the way of private enterprise, including President Biden, "the woke people," the news media, Harvard graduates, MBAs, lawyers and accountants.

"I'm worried about capitalism," said Marcus, whose net worth is estimated by Bloomberg at $5.25 billion. "Capitalism is the basis of Home Depot [and] millions of people have earned this success and had success."
Billionaires can't buy this Bernie because he already is one!