I returned to stay at my grad student apartment in Cambridge, Maskachusetts (pre-2020 it was popular on AirBnB, but despite a 25 percent rate cut (via Bidenflation) it sits vacant much of the time these days) while teaching at MIT. I found that the HP 400 MFP M475dw printer cartridges had been depleted by the AirBnB guests. I went onto Amazon and found a genuine HP replacement set at a shocking $484: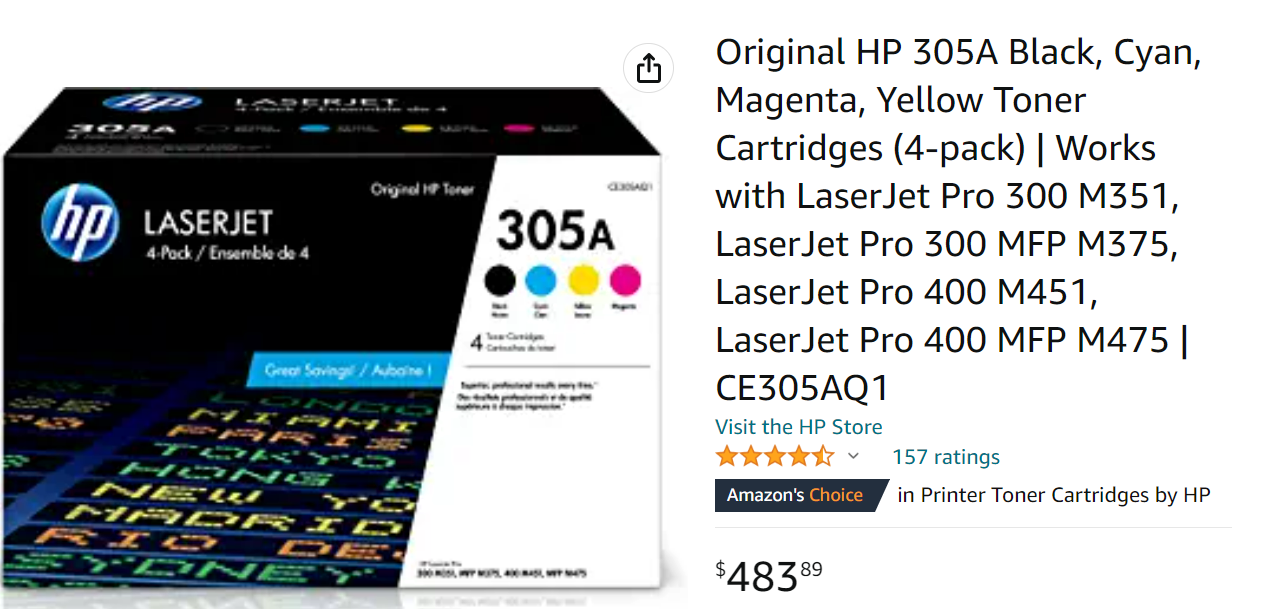 The printer itself, including four cartridges, cost $750 in 2012 (equivalent to 1,000 of today's mini-dollars).
I elected to buy refilled cartridges for $70: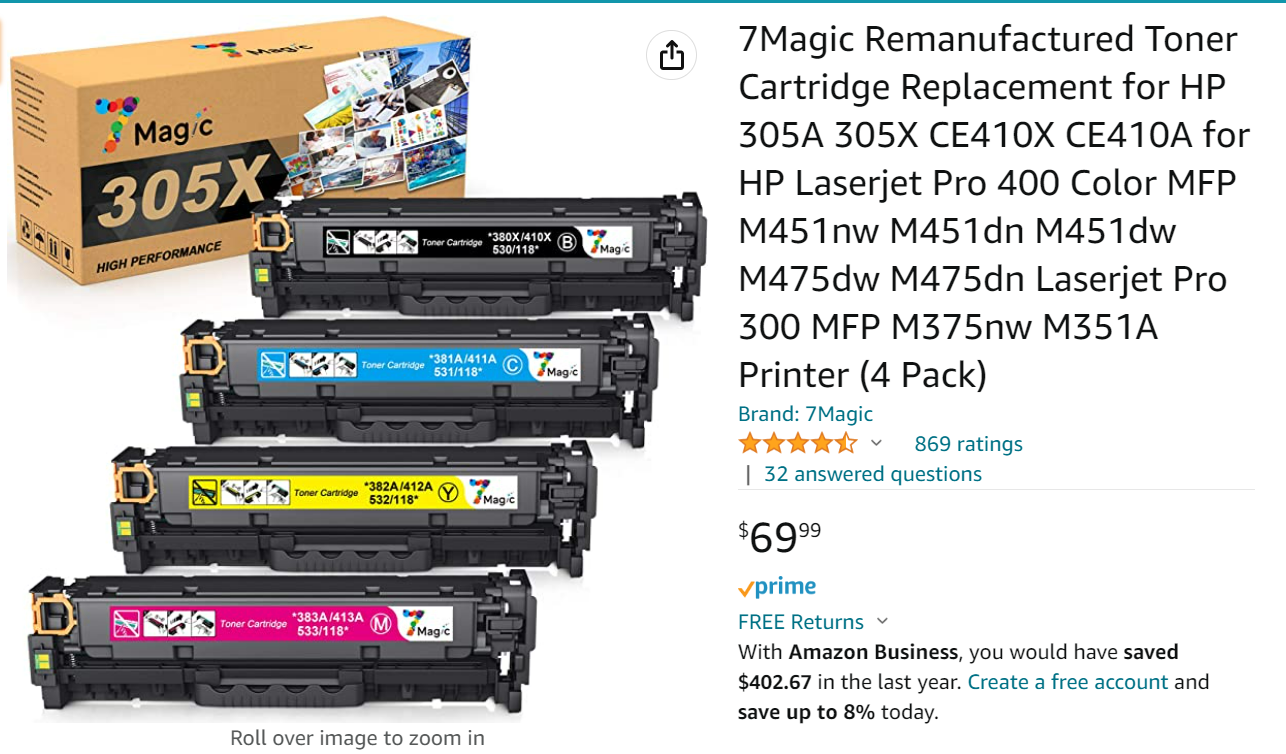 Who is actually rich enough to pay for the genuine HP-brand cartridges? HP claims that the yield will be roughly 2,000 pages so the HP cartridges will cost 24 cents per page. The ghetto-brand folks say that their cartridges will yield more than 4,000 pages, about 2 cents per page(!).
I would love to know who says "I don't mind paying $484 rather than $70"!
Another question is why the refillers don't want customers to send back the spent HP cartridges. The box says "made in China", but they need to get their old cartridges from somewhere, right?