I received a mailing from a music organization in Cambridge, Maskachusetts, "A unique program of music written by women and people of color":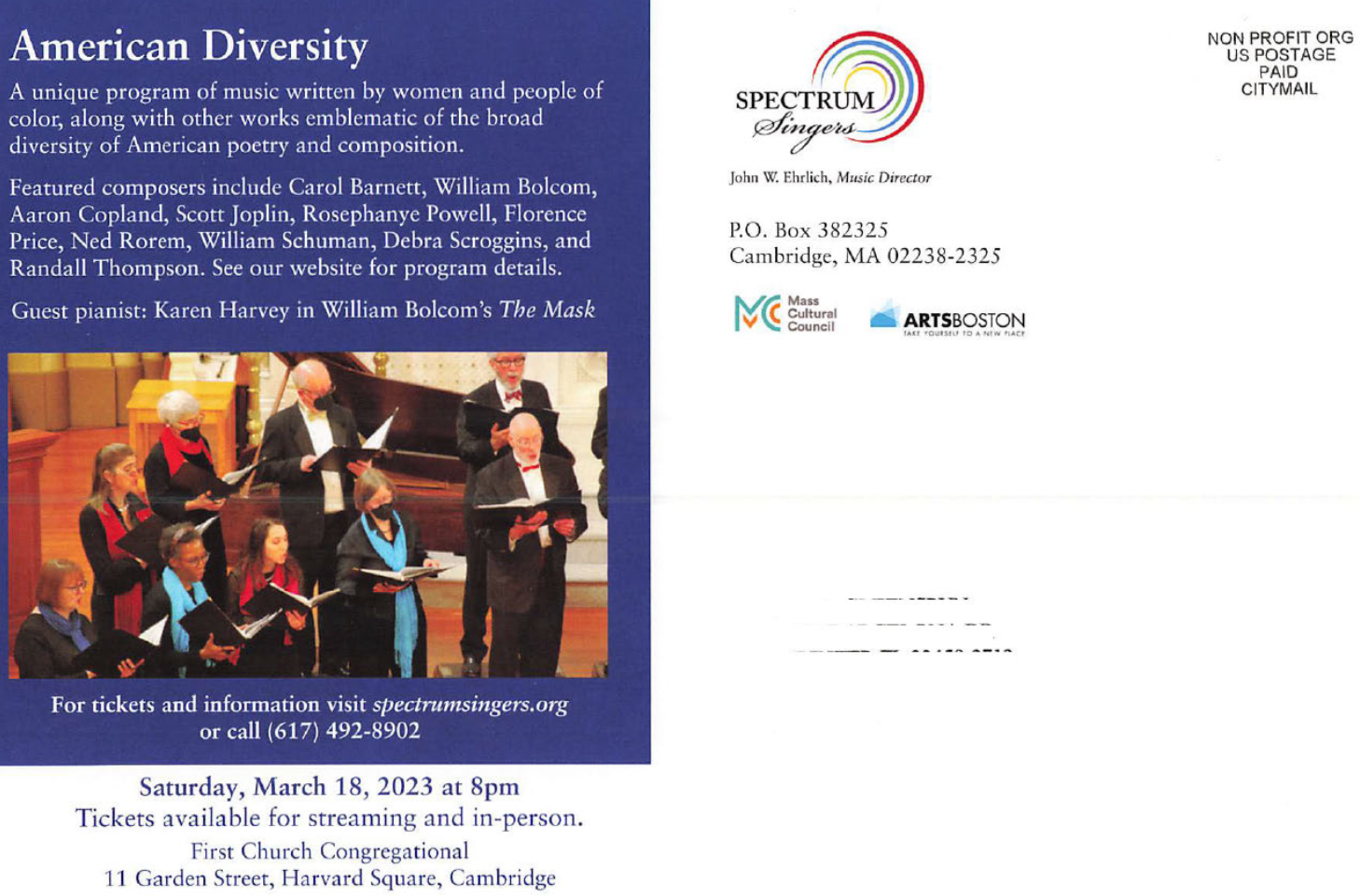 I'm very sorry that I can't attend and see if The Mask is about an N95 mask and his/her/zir/their journey of protection (modern update to Gogol's "The Nose"?). Maybe it will be explained in the program notes and pre-concert lecture.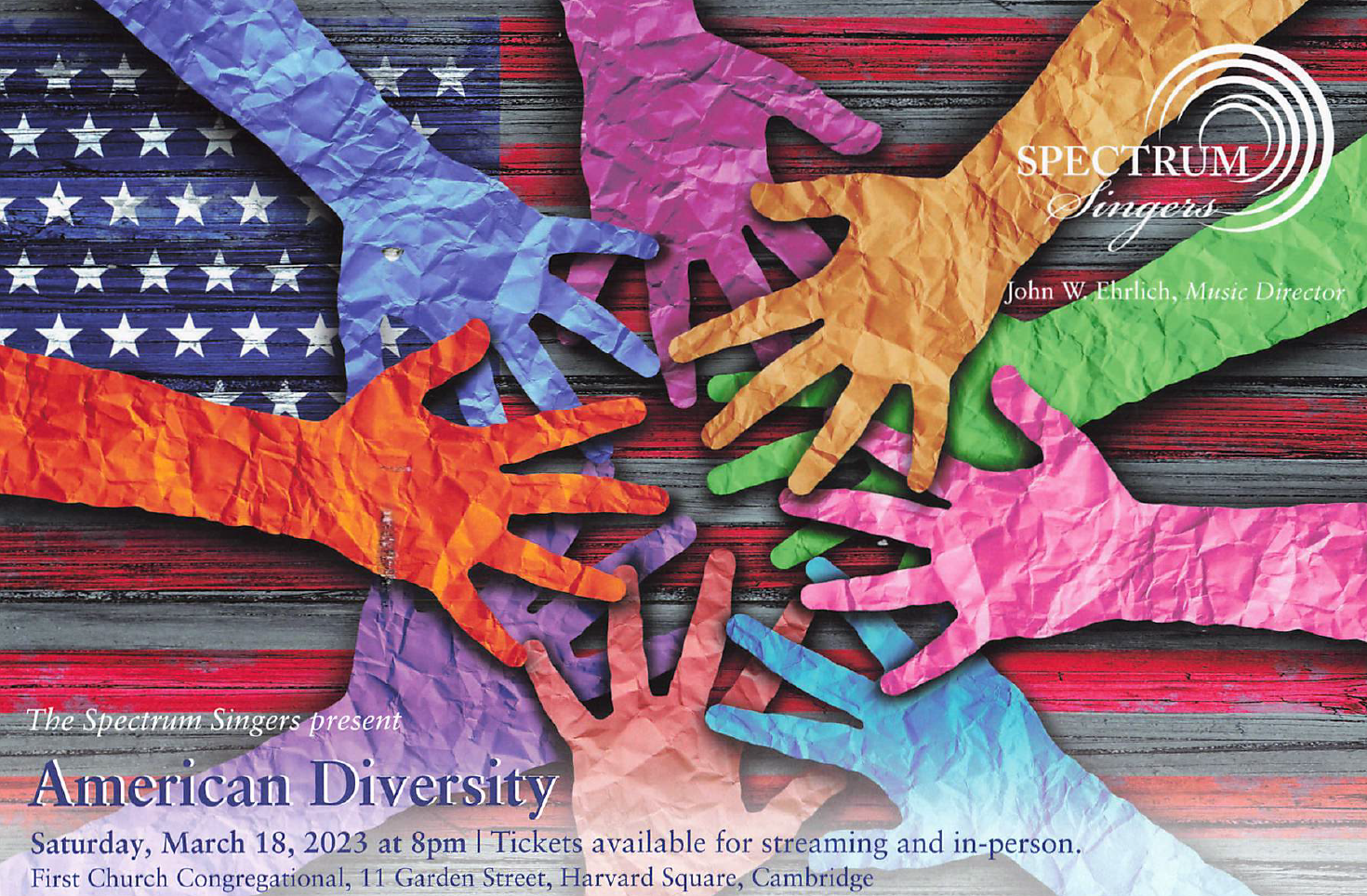 Note that the concert is entirely free to those who limit their working hours so as to qualify for SNAP/EBT ("food stamps"):
We are proud to participate in the Mass Cultural Council's 'Card to Culture' program. EBT card holders who present their EBT card in person at the Box Office receive 2 free Gold section tickets to a Spectrum Singers concert.
Related:
Thankful for archive.org (Government-supported Harvard University hosts a play in which only those who identify as Black can attend: "We have designated this performance to be an exclusive space for Black-identifying audience members")