An expert analysis from 2015… "No, Polygamy Isn't the Next Gay Marriage" (Politico):
I am a gay marriage advocate. So why do I spend so much of my time arguing about polygamy? Opposing the legalization of plural marriage should not be my burden, because gay marriage and polygamy are opposites, not equivalents. By allowing high-status men to hoard wives at the expense of lower-status men, polygamy withdraws the opportunity to marry from people who now have it; same-sex marriage, by contrast, extends the opportunity to marry to people who now lack it. One of these things, as they say on Sesame Street, is not like the other.

Yet this non sequitur just won't go away: "Once we stop limiting marriage to male-plus-female, we'll have to stop limiting it at all! Why only two? Why not three or four? Why not marriage to your brother? Or your dog? Or a toaster?" If there's a bloody shirt to wave in the gay-marriage debate, this is it.

The shortest answer is in some ways the best: Please stop changing the subject! … If I sound exasperated, it's because the polygamy argument doesn't stand up to scrutiny.
Certainly it was absurd in 2015 for anyone to suggest that normalizing 2SLGBTQQIA+ couples would somehow lead to the normalization of larger groups of sex partners. Let's check in with the nominally conservative Wall Street Journal, January 9, 2023… "How Instagram's Favorite Therapist Makes Her Throuple Relationship Work":
Dr. LePera, 40, a psychologist and bestselling self-help author who explores trauma and recovery issues with her 6 million Instagram followers, announced in 2021 that she and her wife had entered a romantic relationship with a third woman. … The therapist, who lives with her partners in Scottsdale, Ariz. …

Part of the gift of having two partners is allowing each partner to be themselves, not feeling like I need to force them into a box to fit this idea of a partner. I can express different parts of myself in each relationship. If we all allow each person to be as they are, to self-express in their unique ways, we can really expand ourselves.

We have a humongous bed. There are one or two companies that manufacture large-type beds. It's almost like a double king. It's very obnoxious.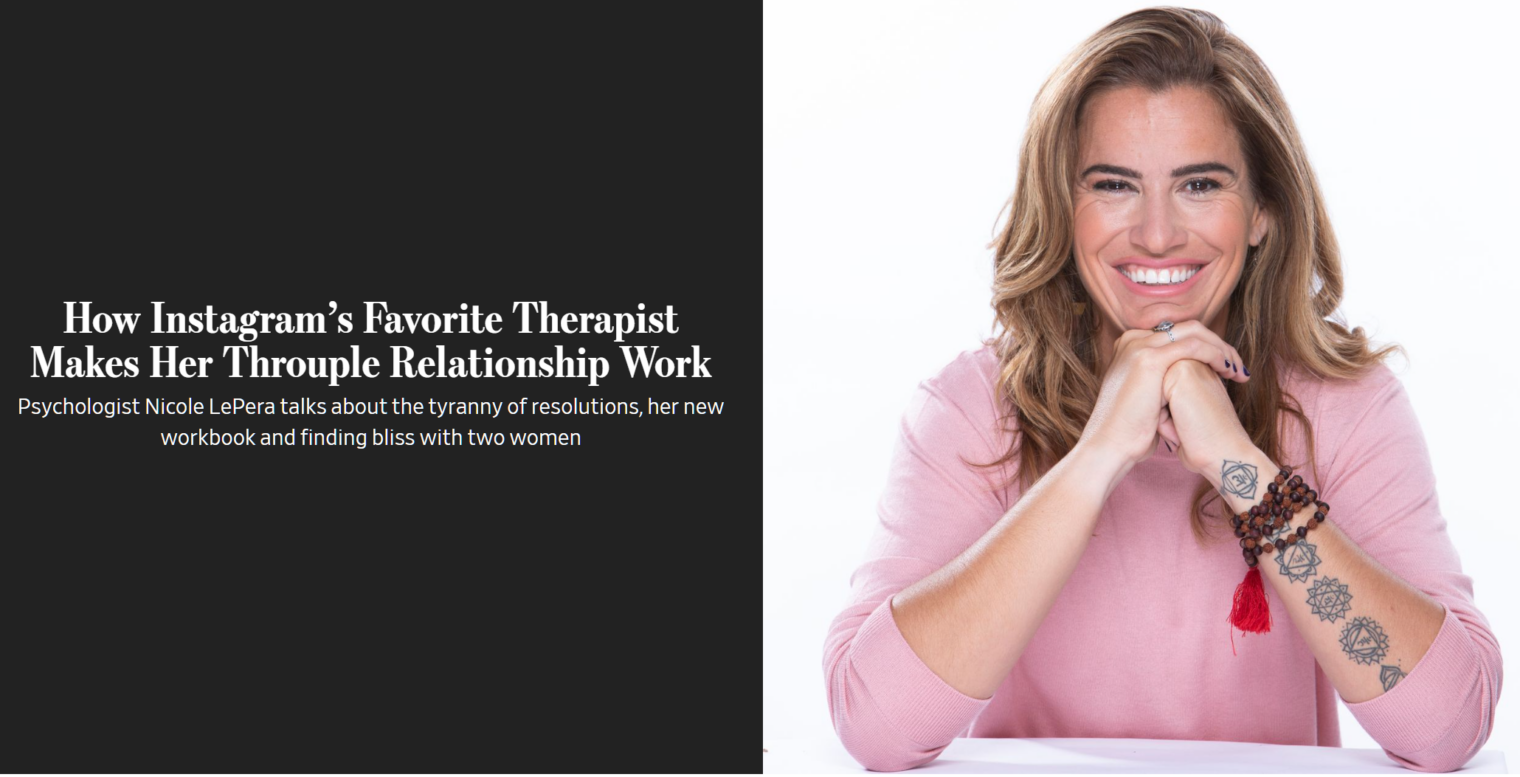 Related: