It's Pride Month once again in our MacArthur Foundation-built New Urbanism development.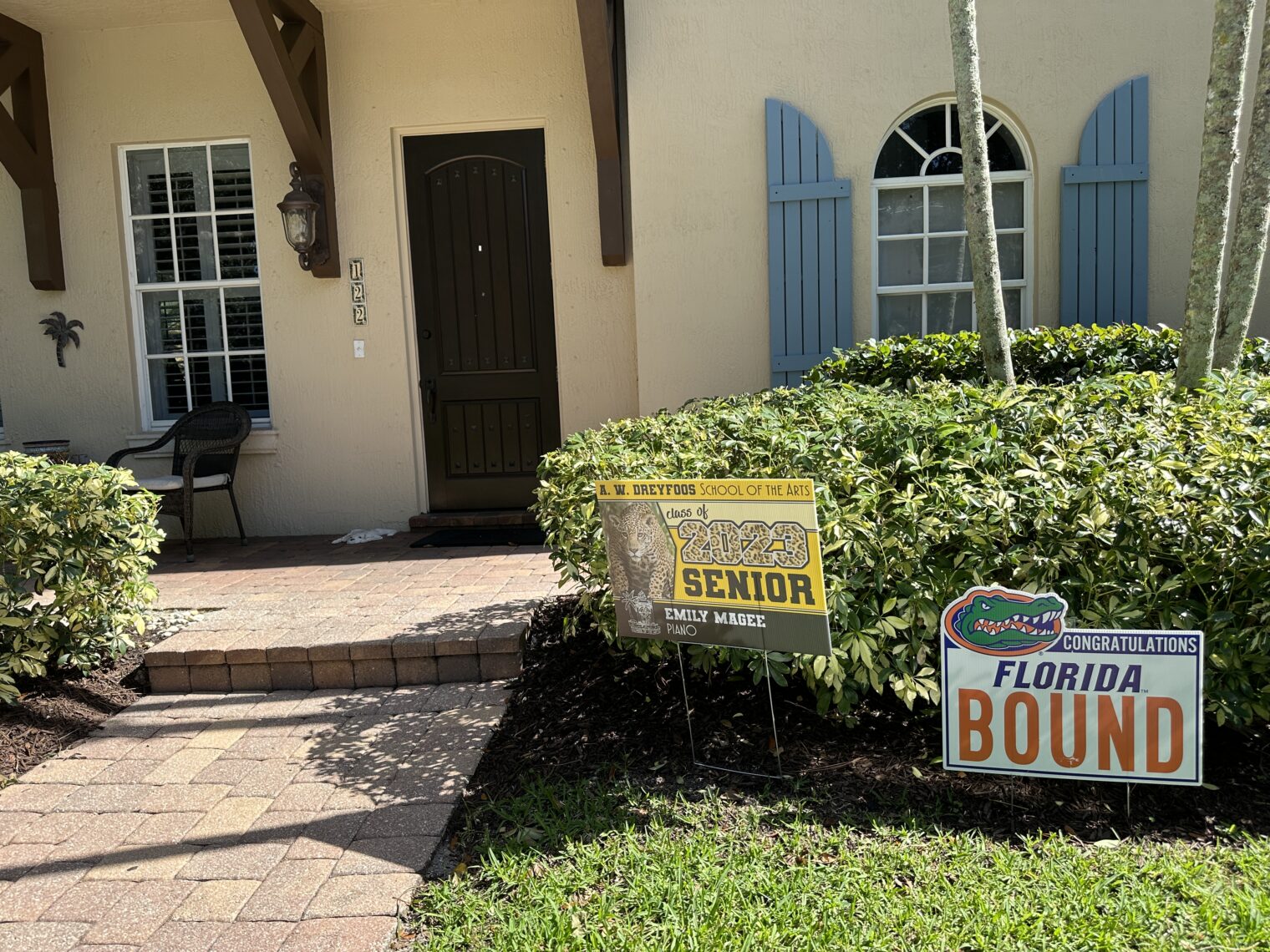 The above young people have graduated from the regular high school, the nerd ("STEM") high school, and the talented ("arts") high school (funded by a former MIT Board member, Alex Dreyfoos). All of these are public schools, run by Palm Beach County.
The bad news for Emily, headed for University of Florida, is the school is ranked only #29 in the nation by U.S. News. The good news for her parents is that they likely won't be paying tuition due to the Bright Futures program in which lottery addicts fund higher education (a savings of $6,400/year, the headline in-state tuition rate).
Readers: How's your Pride Month going? What are you proud of?
(Also, I'm in the mountains this week. What's happening with Target's attempt to proselytize customers into the One True Corporate Faith? (Note that I've been boycotting the Jupiter, Florida Target for almost two years.))
Related: