Who's ready to sign up for Disney's Star Wars: Galactic Starcruiser experience/hotel? Compared to the price of Taylor Swift tickets, $6,000 for a family of four for two nights is a bargain. Fox Orlando explains:
Touted as a "first-of-its-kind immersive experience" Disney opened the resort with much fanfare in the spring of 2022 during "The World's Most Magical Celebration" honoring the 50th Anniversary of Walt Disney World. Guests were invited aboard the Halcyon starcruiser, "a vessel known for its impeccable service and exotic destinations." The resort hotel also had direct access to Star Wars: Galaxy's Edge at Disney's Hollywood Studios. Throughout the voyage, "guests' choices determined their personal stories as they interacted with characters, crew, and other passengers."

The immersive experience at Star Wars: Galactic Starcruiser came with a hefty price, critics said. At its opening, the cost for two guests per cabin came to $1,200 per guest, per night. A cabin for four guests (3 adults and 1 child) was priced at $749 per guest, per night. Guests were also required to book a two-night minimum stay.
("3 adults and 1 child"? Is Fox joining the Wall Street Journal and New York Times in promoting throupledom?)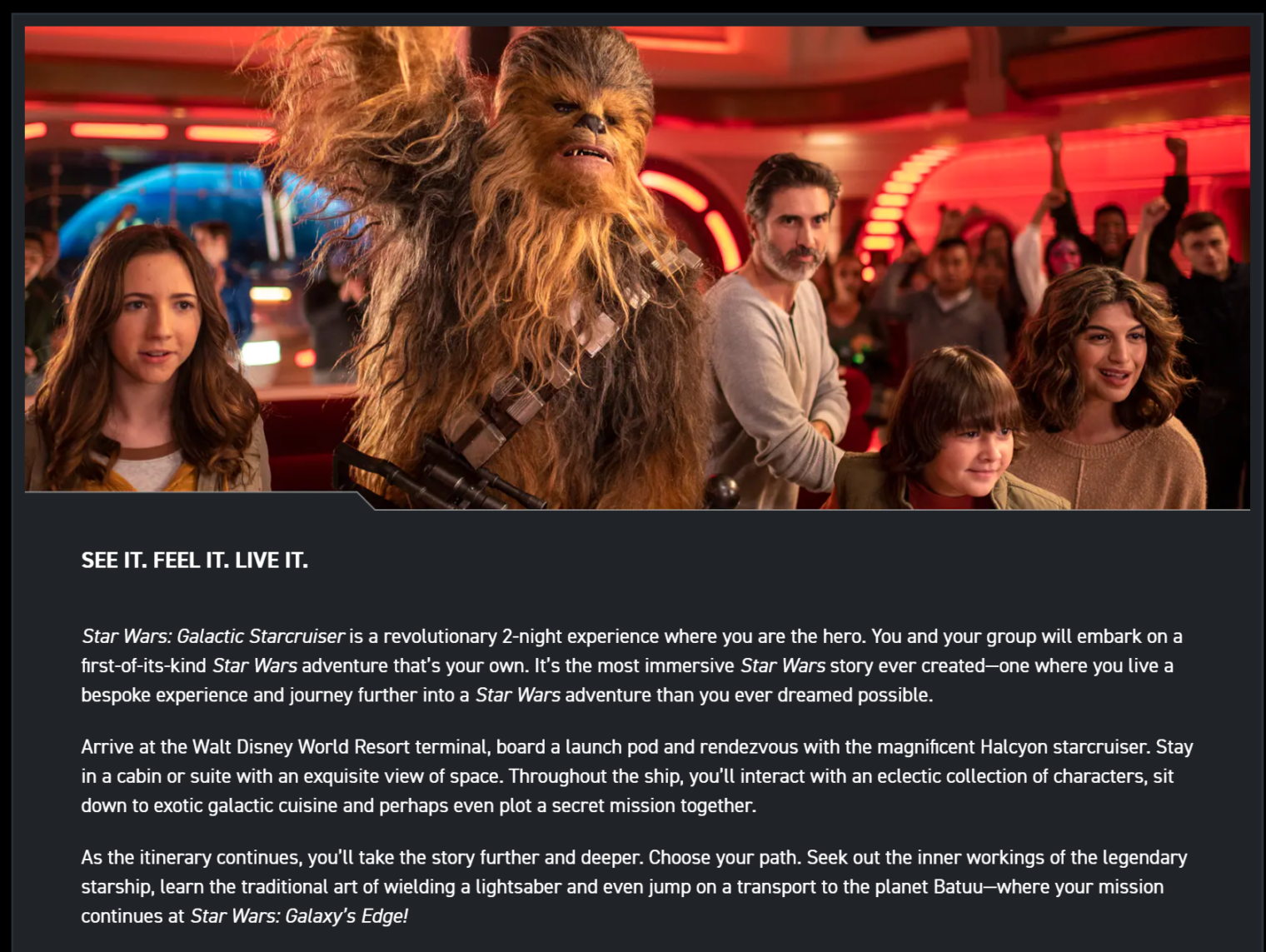 Our kids aren't quite ready for this because they haven't seen all of the Star Wars movies yet, but I had thought that we would take them eventually. Now we have only until the end of September to stuff them full of Star Wars knowledge, e.g., about the relationship between Jar Jar Binks and General Grievous, and get them to this immersive hotel.
Separately, though I hate to brag (nobody hates to brag more than I do), I need to share that I was just 50′ from Taylor Swift when she was on stage. Even better, I did not have to pay $5,000 for my seat and close-up view of Ms. Swift. It all happened at Oberlin College where Taylor Swift was receiving an earned bachelor's degree. A 2015 Daily Mail story explains:
Taylor Swift, 21, is the second cousin of the famous singer

They've never met, but the famous Taylor's parents brought her backstage at the 1989 tour – which she bought tickets to herself

She currently attends Oberlin College where she's taking classes in politics and Hispanic studies, and she spends her spare times giving swim lessons to kids.

College student Taylor doesn't sing, she doesn't like country, and she didn't even listen to her famous cousin's music until recently.
I hope that by now the singer Taylor Swift has at least sent some free tickets to her same-name cousin!