For British Readers: Happy Traitorous Rebellion Day. For Americans: Happy Great Patriotic Revolution Day.
One of the freedoms for which we ostensibly rebelled and that would not have been available had we stayed part of the British Empire is enshrined in our First Amendment. We are informed by the New York Times that, apparently contrary to the Constitution, books have been banned in Utah and that residents of the state no longer have "freedom to read". "Book Bans Rising Rapidly in the U.S., Free Speech Groups Find" (April 2023):
Seven states, including Florida, Tennessee, Oklahoma and Utah, passed laws last year that impose limits on material in libraries, according to analysis done by EveryLibrary, a political action committee for libraries. This year, the group is tracking 113 bills across the country that it says would negatively impact libraries or curtail people's freedom to read.
Florida was already covered here (see Palm Beach County Library Kids' Section). Below are some photos from a June 15, 2023 visit to the public library in Salt Lake City, Utah (designed by Moshe Safdie). The atrium is inspiring, but the roof deck sadly closed for repairs in November 2022. A librarian explained that the repairs won't begin until August 2023 and "it's a government project so who knows how long it will take."
The first thing that a family sees on entering the kids' section, which is downstairs, is a "picture book" cabinet with a "Celebrate Pride Month" sign on top.
The books featured include Different Kinds of Fruit (a sixth grader learns that her father is trans), Donovan's Big Day ("Donovan's two moms are getting married"), They She He Me: Free to Be! (a book about gender identity that Amazon customers are using with 4-year-olds), and A Kids Book About Gender ("it's meant to help kids and grownups understand gender and create an open and safe environment for kids to question, experiment, and discover their authentic selves.").
A child of perhaps 3 wears a mask and is joined by a librarian (far left of second image):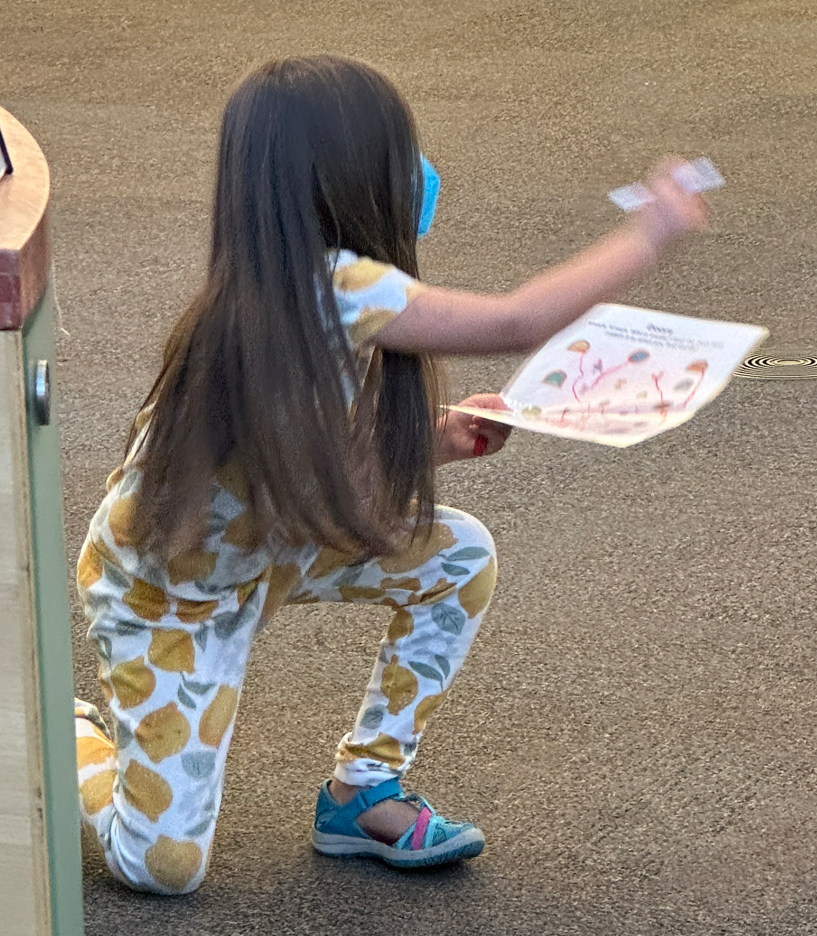 How about the Teen section? It is impossible to enter without first paying obeisance to Rainbow Flagism:
Once inside, the teen is invited to join 2SLGBTQQIA+ clubs and download 2SLGBTQQIA+ apps.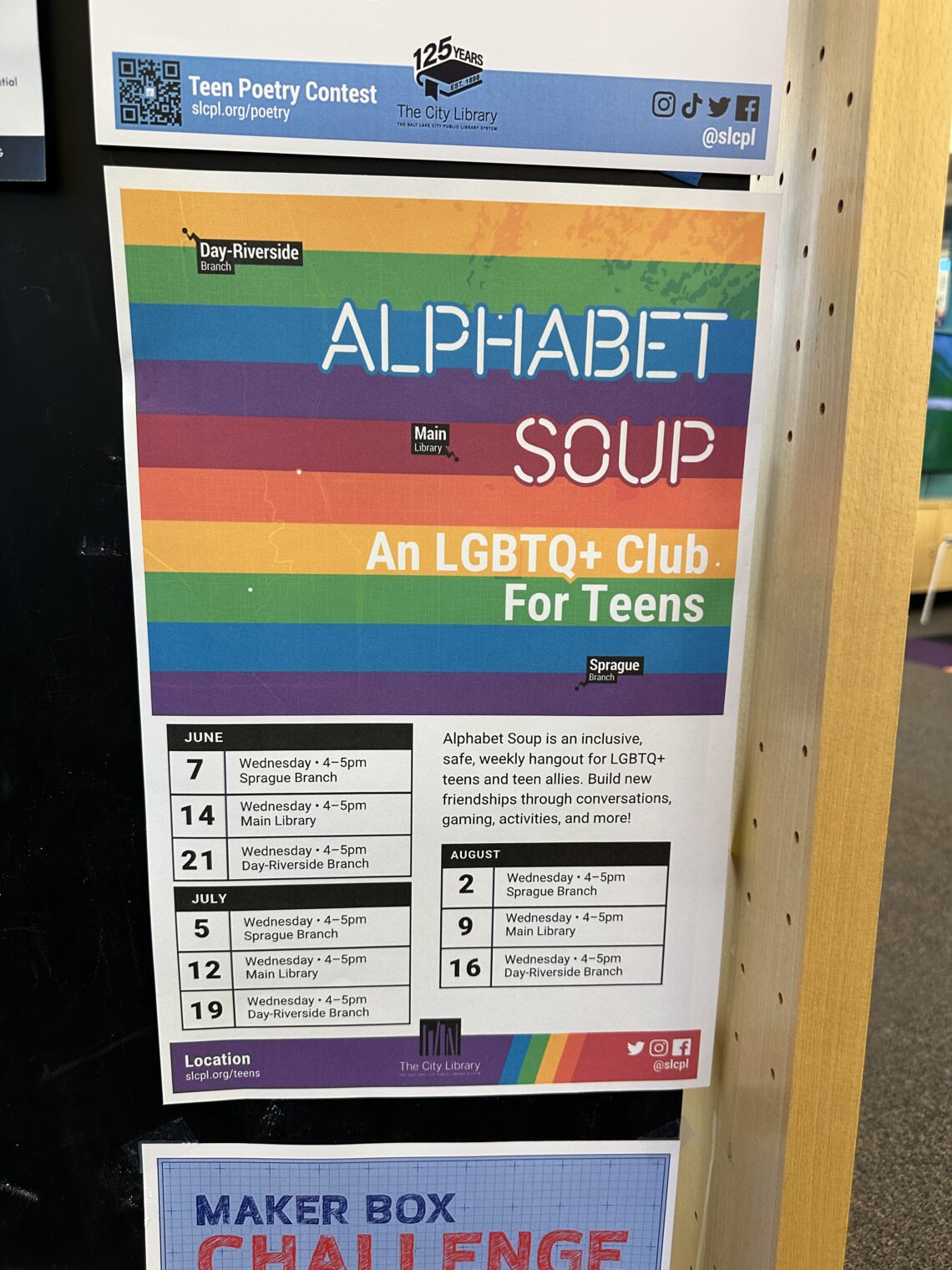 On the same floor (featured in the center), but not within the teen lounge per se: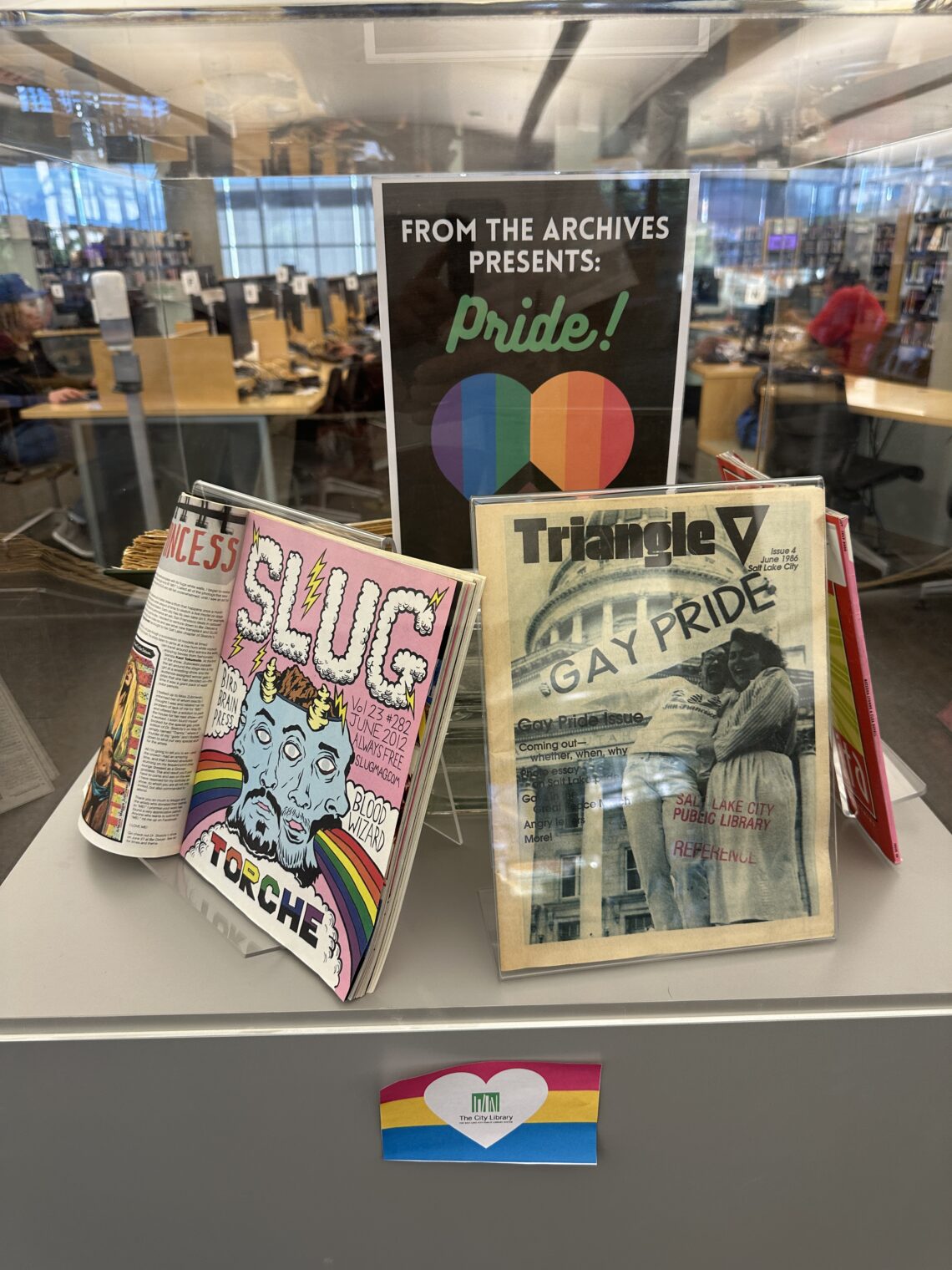 Teens are reminded on this floor that adults are raging hypocrites (admitting that they stole the land from the Native Americans, but refusing to give it back or at least pay rent):
(If you were Elizabeth Warren or some other Native American would you rather have white invaders "learn and respect" or have the white devils pay you in gold?)
What about for adults? On the ground floor, just as you enter the library:
Upstairs, but not on the teen floor: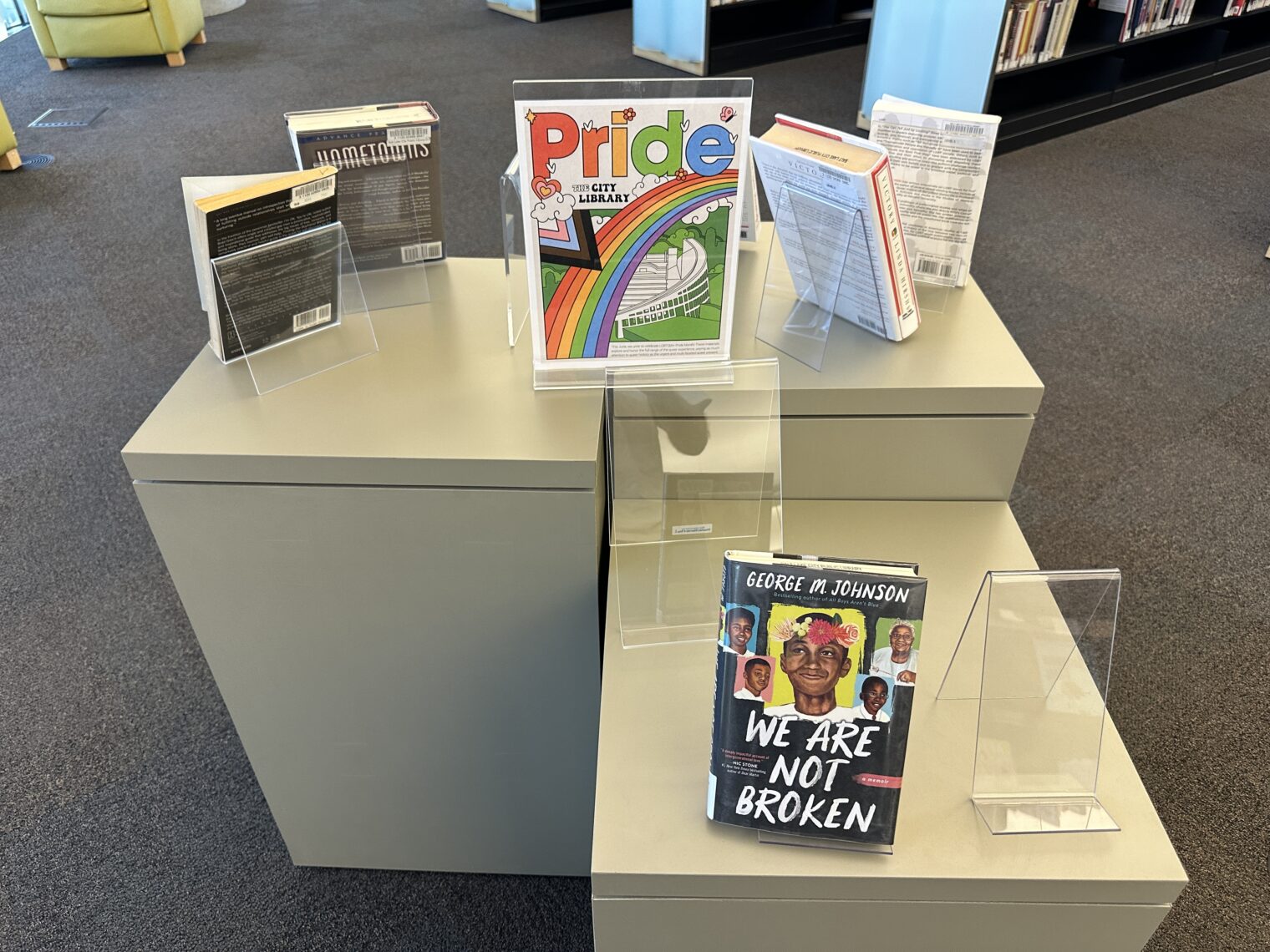 Whether adult, teen, or child, if you were to use a computer to search the catalog you'd have to first pay obeisance to Rainbow Flagism. The home screen through which you are required to pass:
(See also Rainbow-first Retail (examples from Bozeman, Montana))
The public web site has the Pride message, but as one of a set of messages that scroll:
Readers: In terms of freedom to read would we have been better off staying under the British umbrella and/or waiting for a peaceful separation as the Canadians did? Who currently has more freedom to read, Canadians or Americans?
(Speaking of Canadians and Utah, Senior Management covered our kids in so much zinc oxide during this recent trip that they looked like Justin Trudeau's cousins from a parallel universe.)