"Reusable Bags Allowed Again In Massachusetts Grocery Stores" (CBS):
Reusable bags have been cleared to return to checkout lines in Massachusetts, with a previous ban now removed in the latest round of Baker administration guidance affecting grocery stores.

"This is a home run — good for the environment, for public health, for reducing waste, and for protecting both workers and shoppers," MASSPIRG executive director Janet Domenitz said in a statement.

"Reinstating bags bans, effective immediately, doesn't give business owners a chance to use up their stock of existing plastic bags or a chance to stock back up on paper bags if they need them. Even 30-60 days advance notice would have been a help," Reibman wrote. "?It's bad enough that store workers have to enforce mask wearing. Requiring cashiers to be the ones who inform customers this week that they have to pay for bags again, is just cruel."
We've seen how powerful a virus can be, generating enough fear to paralyze a society of 330 million, for example, despite killing only about as many people as will be replaced in a few months of immigration (see "More than 1 million immigrants arrive in the U.S. each year."). We watch as $billions continue to be spent on obsessive sanitizing of every surface that is reachable with a Lyson wipe. Does it actually make sense to encourage people to bring their filthy bags into stores again? (for a canvas bag to do less harm to the environment than a series of disposable plastic ones, the canvas bag must be re-used literally hundreds of times (Oregon Public Broadcasting))
After all of this effort to turn our grocery stores into Japanese- or Swiss-style models of cleanliness, we're going back to bags that have been soaked in germs for years?
Bonus… the Big Save market in Hawaii, 1990. Rollei 6×6 SLR and… film!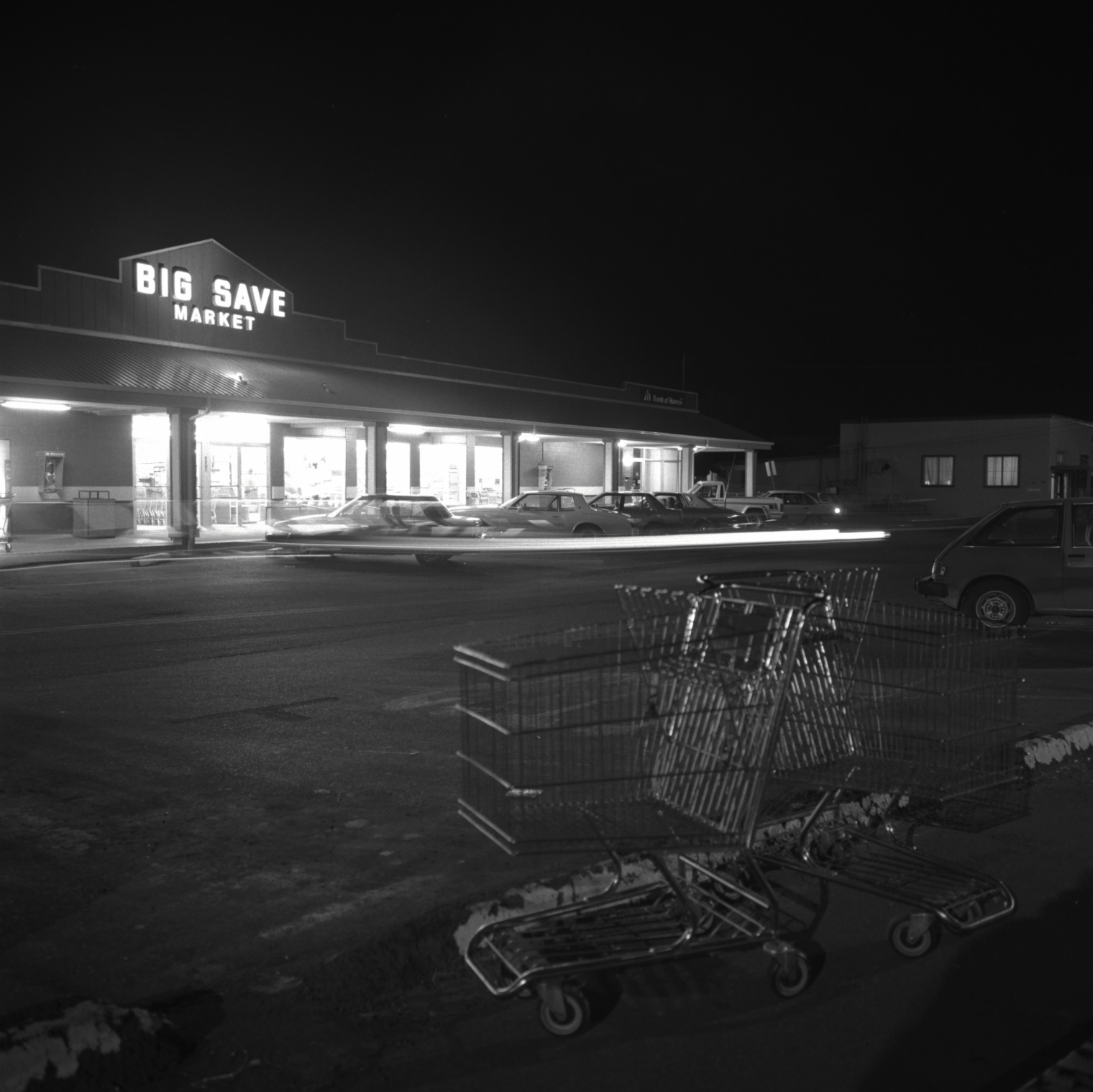 Full post, including comments