Today's numbers are out. From my big tracking post:
4/17 comment: Sweden at 613 cases/130 deaths; Denmark at 321/12; Massachusetts at 2,221/159. It is getting tougher to argue that the Danish shutdown was ineffective (but maybe Denmark will suffer its infections starting in a few weeks; kids in Denmark went back to school on Wednesday). And it is getting tougher to argue that the Massachusetts shutdown was effective (but maybe we won't have a second wave since we were so incompetent at slowing down the first wave?). Sweden has had 1,333 total deaths without shutting down. Massachusetts shut down and has had 1,404 deaths (1.5X the rate).
American journalists and the Facebook righteous are sure that, just as it was in March, disaster is just around the corner for Sweden. The hospitals will be overwhelmed. People who could be trivially saved with a ventilator will drop dead in the street. (Example from fivethirtyeight.com hero Nate Silver.)
How is that going? The Swedes make their hospital situation public: https://www.icuregswe.org/en/data–results/covid-19-in-swedish-intensive-care/. It looks as though they have roughly 500 people in the ICU, up from 450 on April 8: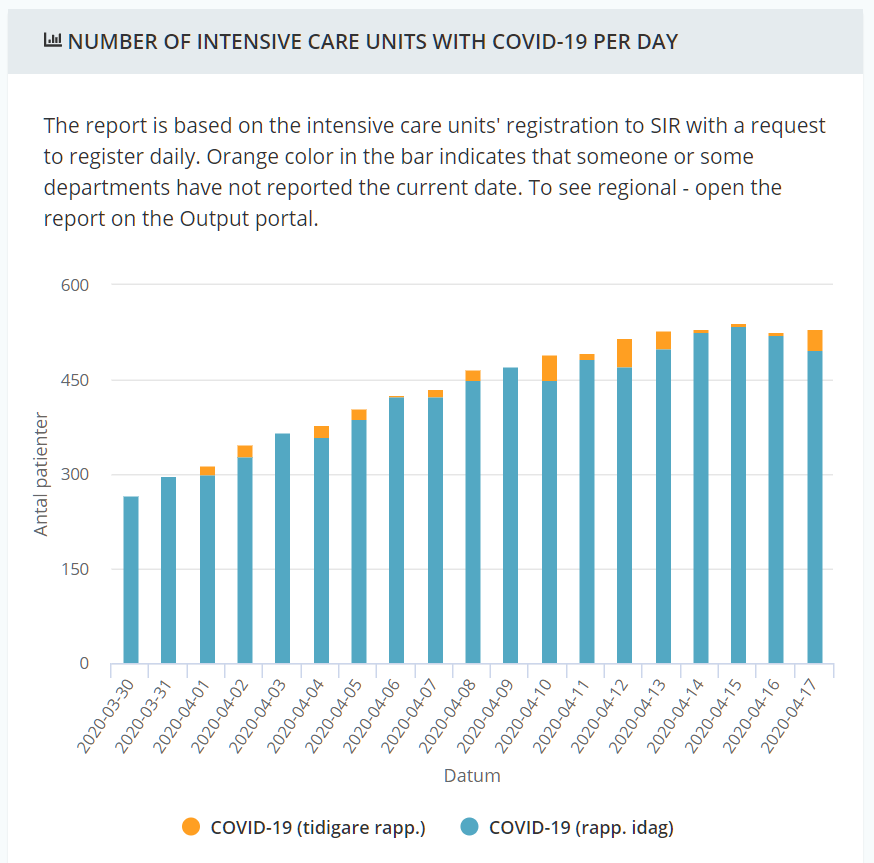 About 50 COVID-19 patients go into the ICU every day, but, if we interpreted the above chart correctly, nearly 50 are also coming out (unfortunately quite a few will be dead when they emerge, since there is no cure for COVID-19).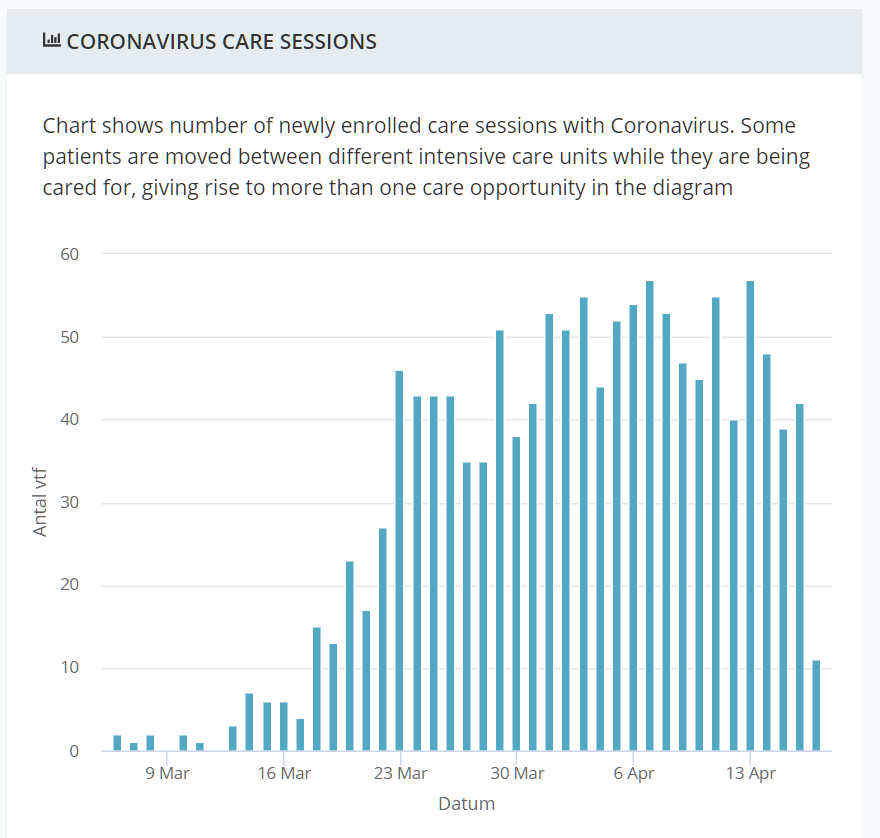 How do Americans maintain their faith in the face of these data. And in the refusal of God to smite the Swedes with a full ICU or a higher-than-Massachusetts death rate? One professor (of computer science, not epidemiology) simply asserted his sincerely held belief that Sweden would suffer an explosion of disease and ICU demand in the next week. Therefore, we had obviously saved lives by shutting down. Couldn't Massachusetts have saved a lot more lives by continuing to operate our economy, maybe with a few more COVID-19 patients that had to be shuffled to a mostly-empty hospital, and sending the extra few $billion of wealth created (by the open economy) to Africa for clean water projects? No! Without a shutdown, the death toll in Massachusetts would have been staggering.
Related: