On May 3, in "Doom for the wicked Swedes is always three weeks away", the IHME prophecy for Sweden was a peak in ICU usage on May 22 and a peak in deaths (494/day) on May 23.
What actually happened? Yesterday's WHO report showed 54 new deaths. The day before it was 40. In other words, the prophecy was off by a factor of 10.
They were going to need nearly 4,400 ICU beds. The actual number in ICUs all around Sweden? About 340. In other words, the "scientists" were off by a factor of 13X.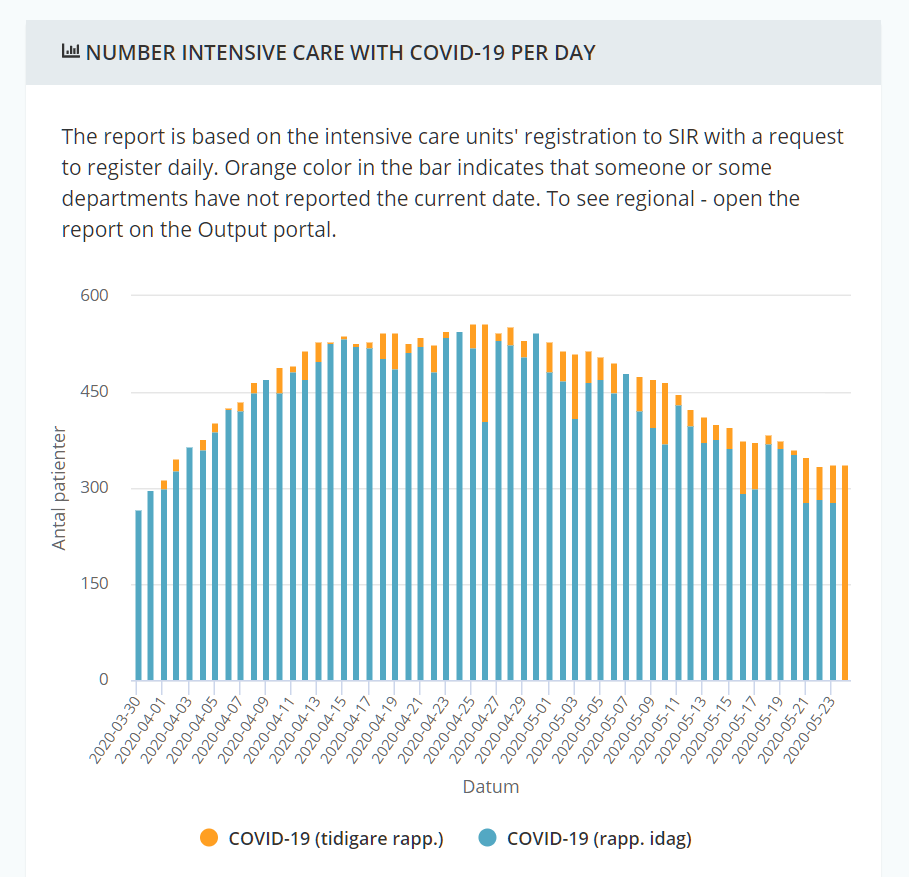 What's the latest from the prophets at IHME? As of a May 20 update to the forecast, Sweden will have a gradually declining daily number of deaths, in more or less the same shape as still-shut-down Massachusetts. A total of 5,129 Swedes will die from/with Covid-19 (roughly one third the previous forecast). The virus will simply burn itself out, apparently, despite Sweden's lack of shutdown. (But in other countries, the same shape decline will be attributed to a multi-month shutdown?)
How about the Fall of Saigon-type scenes at hospitals that were forecast? IHME has walked that back to forecasting about 500 ICU beds occupied as of today (compare to 340 actual). Within a month it will be down to 150.
Do the arcs of the epidemic in different countries confirm the Swedish epidemiologists' theory that Western government policies have minimal effect? Here are a few: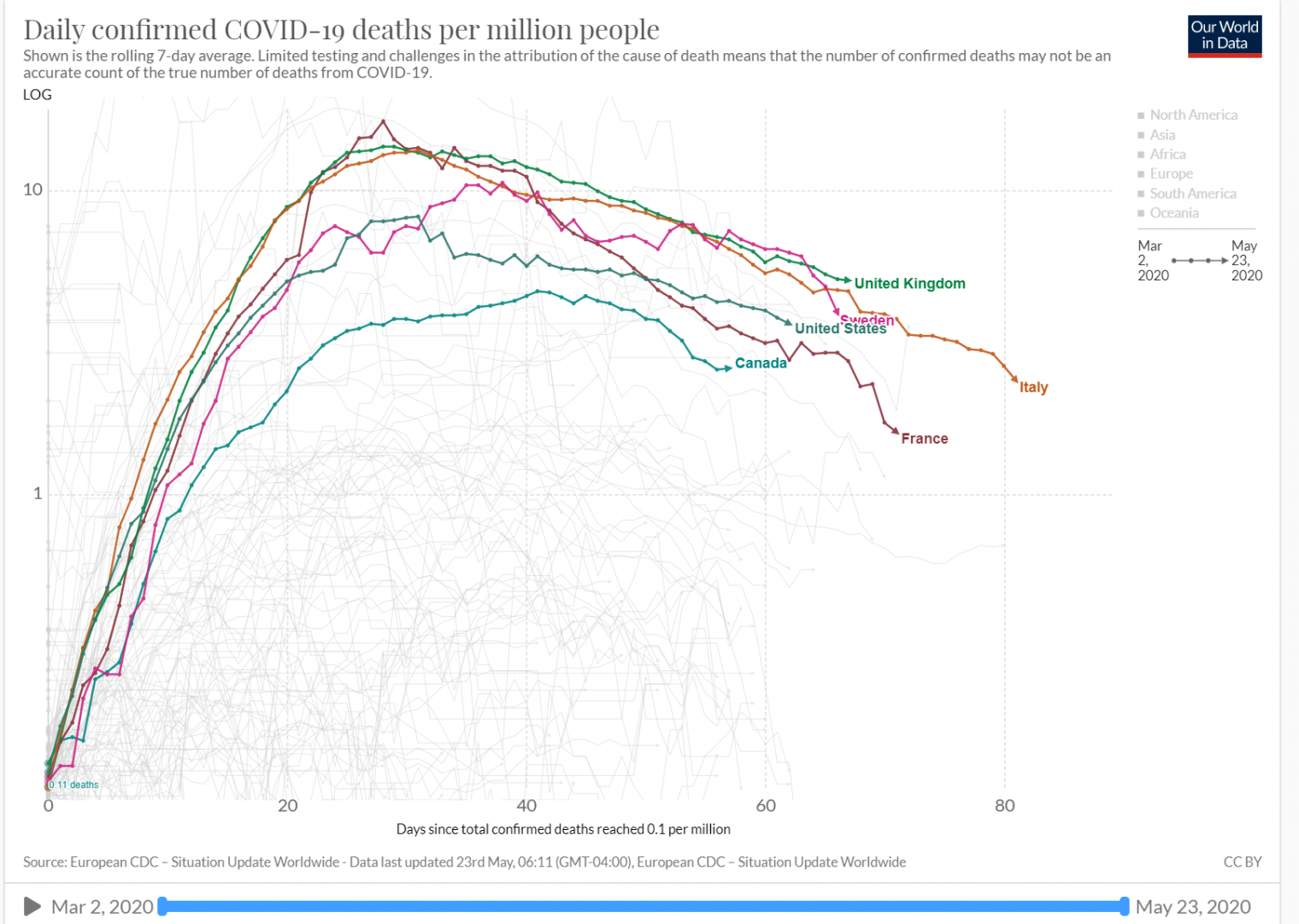 Sources:
Related: