On a recent WhatsApp video call, a friend in Ireland expressed concern over the disastrous wave of deaths washing over the United States. He'd scanned newspaper headlines and had processed that coronaplague infections were at an all-time high in the U.S. He inferred from this that Americans must be dying in larger numbers than back in April, for example.
I checked the front page of the New York Times while we were chatting. Sure enough, plague is worse than ever here: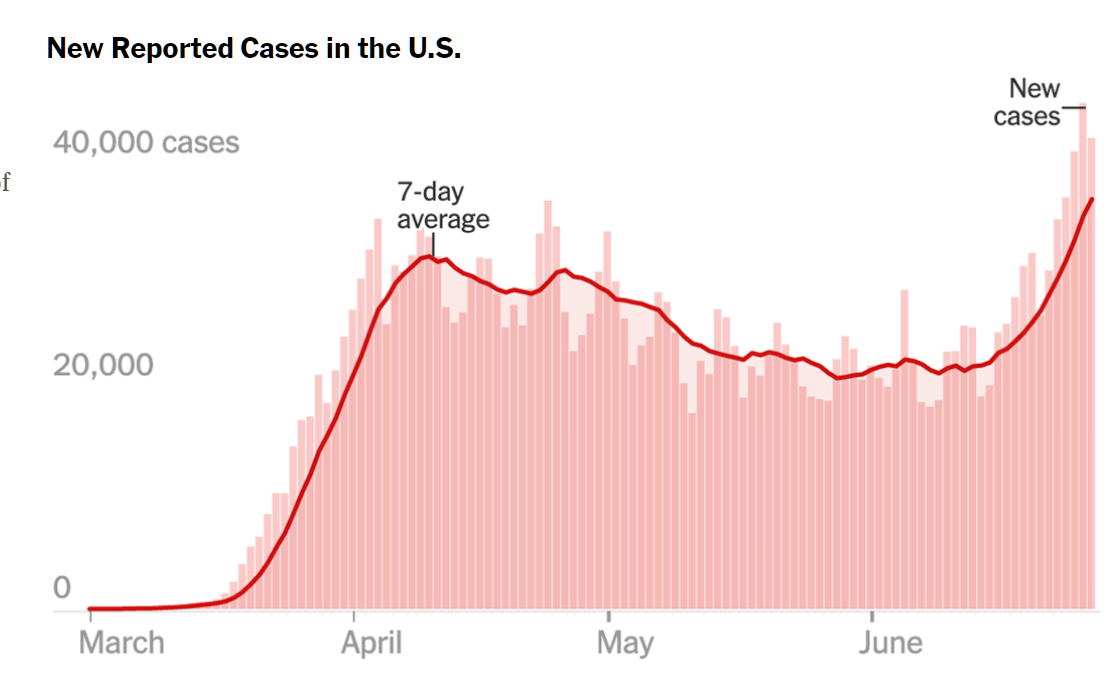 Unlike my righteous neighbors in Maskachusetts, he does not pretend to care about all humanity. So he hadn't clicked down and scrolled through five screens to get to the following chart: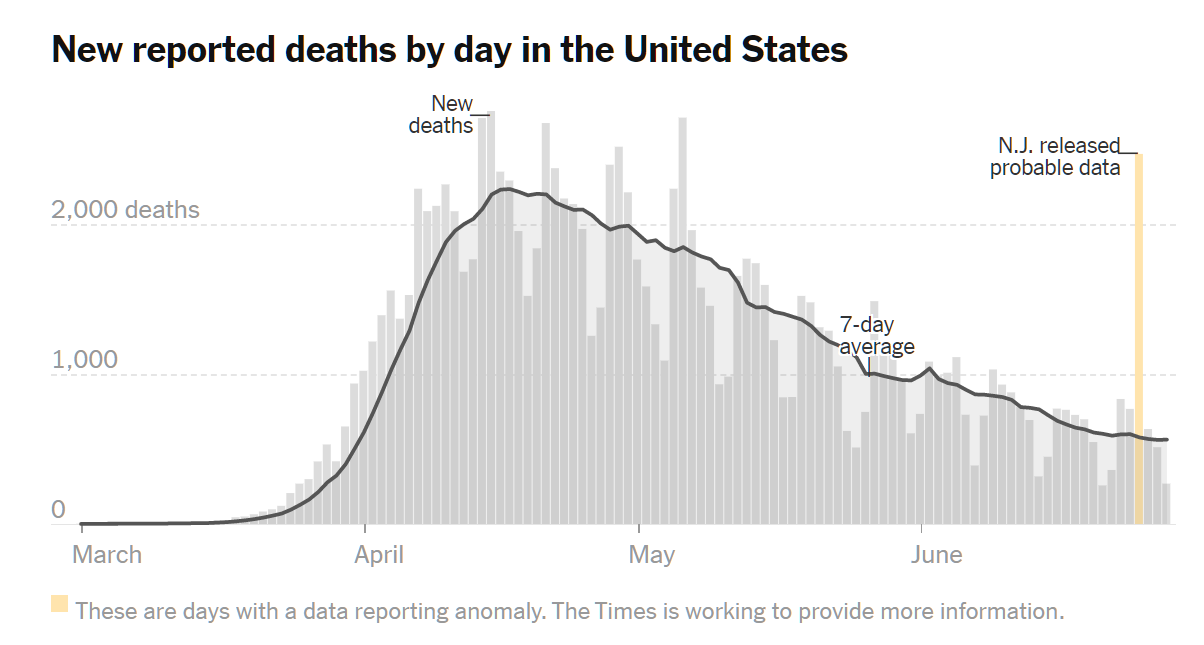 I.e., if this chart were on the front page, we might think that the plague was on its way out! (and we would, I hope, attribute this to our faith in the Church of Shutdown and the Sacrament of Masks!)
[For reference, a similar curve for never-shut never-masked Sweden (from the prophets at IHME):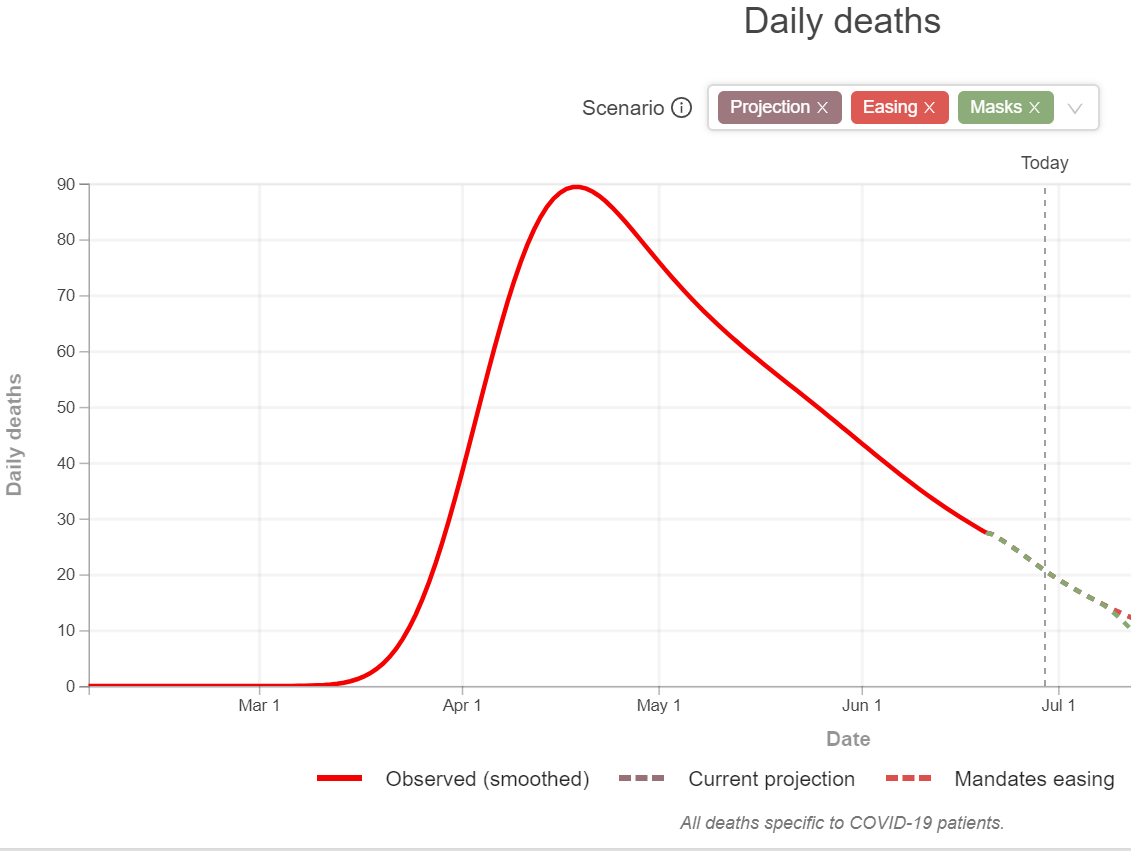 ]
It was interesting to learn what kind of impression our media leaves in a reader's mind when the reader is not carefully focused on drilling down into the details.
Separately, in today's coronasteria, the front page of the New York Times screams "Global Coronavirus Death Toll Surpasses Half a Million". Drilling down into the story, the reader will find no comparisons to what other causes of death might afflict the world's 7.8 billion humans (none of whom are "illegal"!). He/she/ze/they will not learn that, for example, "Up to 650 000 people die of respiratory diseases linked to seasonal flu each year" (WHO).
Related:
Politifact rates Donald Trump's tweet "As of June 23, the COVID-19 death rate is 'way down.'" "mostly true" (i.e., it is "partly false" to say that a downward trend is "down")