"EU Sets New List Of Approved Travel Partners. The U.S. Isn't On It" (NPR):
U.S. travelers won't be among those allowed to visit the European Union when the bloc begins opening its external borders on July 1. EU ambassadors endorsed a list of 15 travel partners on Tuesday, including South Korea, Japan and, with a caveat, China. Those countries were hit early by the pandemic but have been able to bring the coronavirus under control.

The U.S. was seen as a long shot to make the travel list, which requires that only those countries with epidemiological situations — taking into account both the infection rate and current trends — that are equal to or better than the EU's can send tourists and other nonessential visitors to the open-border region.
My dumb question for today: If tests work, why can't airlines test Americans before allowing them to get on the plane to plague-free Europe? If tests don't work, why do Americans want to pay for millions of tests every day?
Readers: After six months of coronaplague and the genius-level work of Kary Mullis at our disposal, why can't we credibly promise the Europeans that we won't send them the Covid-19-ridden?
(from last summer, children playing on a monster trampoline near Copenhagen, no grown-ups within 100 yards)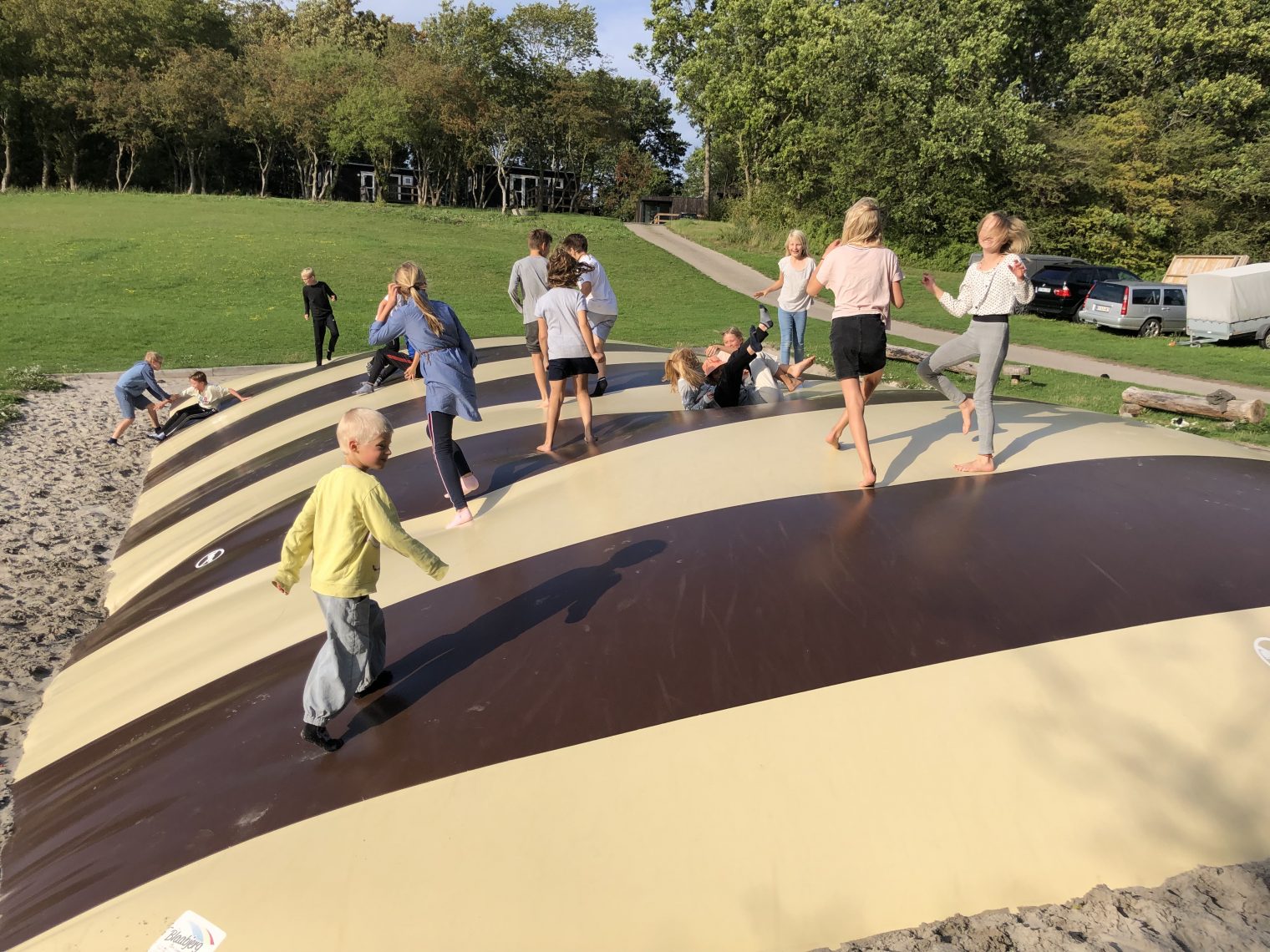 Related: