The New York Times has been a leader in stoking coronaplague panic (see "Power of the Media to Shape Coronaplague Beliefs" for an example of how the newspaper spun a declining death curve into an all-new reason to panic, for example).
Now they've added some articles about the unfortunate consequences of a society where nobody is willing to work.
Example 1 is "In the Covid-19 Economy, You Can Have a Kid or a Job. You Can't Have Both.":
The long-term losses [from unionized teachers being unwilling to work] for professional adults will be incalculable, too, and will disproportionately affect mothers. Working mothers all over the country feel that they're being pushed out of the labor force or into part-time jobs as their responsibilities at home have increased tenfold.
So the newspaper's goal of keeping the U.S. shutdown forever conflicts with the newspaper's goal of helping the largest American victimhood class: women.
Good news or bad news, depending on who you are…
The wealthy win. Again.
Without a doubt, reopening schools is a colossal undertaking. There are no easy solutions to finding enough space for students to socially distance, ensuring teachers and staff are protected, adding more sinks and cleaning staff, and implementing widespread temperature checks, testing and contact tracing.
Reopening schools is so "colossal" that nearly all of the European countries have managed to do it?
But after nearly four months since the lockdowns began — four months of working all hours, at remarkable stress levels, while our children have gone without play dates and playgrounds and all of the other stimuli that help them thrive — most parents have been shocked to find that state governments don't have any creative or even plausible solutions.
She doesn't like the politicians she voted for in the New York State government! Maybe there is a way to blame Donald Trump?
For parents who cannot simply sort it out, our national response feels more like a dystopian novel where only the wealthy get to limit their exposure and survive the pandemic unscathed. Allowing workplaces to reopen while schools, camps and day cares remain closed tells a generation of working parents that it's fine if they lose their jobs, insurance and livelihoods in the process. It's outrageous, and I fear if we don't make the loudest amount of noise possible over this, we will be erased from the economy.
My friends who are locked down on their oceanfront estates are not complaining so much!
Example 2 is "Colleges Face Rising Revolt by Professors":
Most universities plan to bring students back to campus. But many of their teachers are concerned about joining them.
Could it be because professors often read the New York Times?
A Cornell University survey of its faculty found that about one-third were "not interested in teaching classes in person," one-third were "open to doing it if conditions were deemed to be safe," and about one-third were "willing and anxious to teach in person," said Michael Kotlikoff, Cornell's provost.

At Penn State, an open letter signed by more than 1,000 faculty members demands that the university "affirm the autonomy of instructors in deciding whether to teach classes, attend meetings and hold office hours remotely, in person or in some hybrid mode." The letter also asks for faculty members to be able to change their mode of teaching at any time, and not to be obligated to disclose personal health information as a condition of teaching online.

Many younger professors have concerns as well, including about underlying health conditions, taking care of children who might not be in school full-time this fall, and not wanting to become a danger to their older relatives. Some are angry that their schools are making a return to classrooms the default option. And those who are not tenured said they felt especially vulnerable if they asked for accommodations.
There's a great photo of a 35-year-old tatooed literature professor. Polynesians got tattoos to show their bravery and resilience to infection. Now the tattooed run away from a 0.01% risk of death?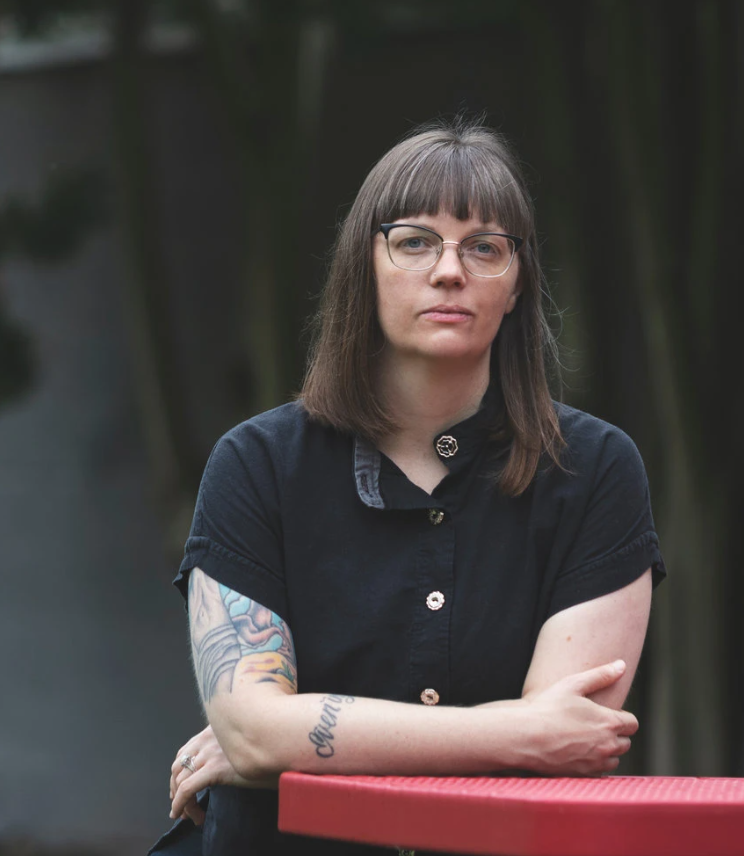 Yale will be pocketing full tuition and delivering the Khan Academy experience:
Yale said on Wednesday that it would bring only a portion of its students back to campus for each semester: freshmen, juniors and seniors in the fall, and sophomores, juniors and seniors in the spring. "Nearly all" college courses will be taught remotely, the university said, so that all students can enroll in them.
Here's a guy who should be trying to emigrate to Sweden:
Joshua Wede, 40, a psychology professor at Penn State, argued that it was not possible to maintain a meaningful level of human interaction when students are wearing masks, sitting at least six feet apart and facing straight ahead.
Related: