We're escaping to the Florida Free State for the Maskachusetts school vacation week (April 18-25). A journey of 1,000+ miles is the best way for the kids to get a "mask break" (under what would be the "law" if it had been passed by the legislature instead of merely ordered by the governor, walking outside one's yard, even at midnight in a low-density exurb, is illegal without a mask).
Our destination: Jupiter, Florida, specifically Abacoa. Who wants to meet for coffee, lunch, beach walk, etc.? Please email philg@mit.edu if you'd like to get together! Bring the dog: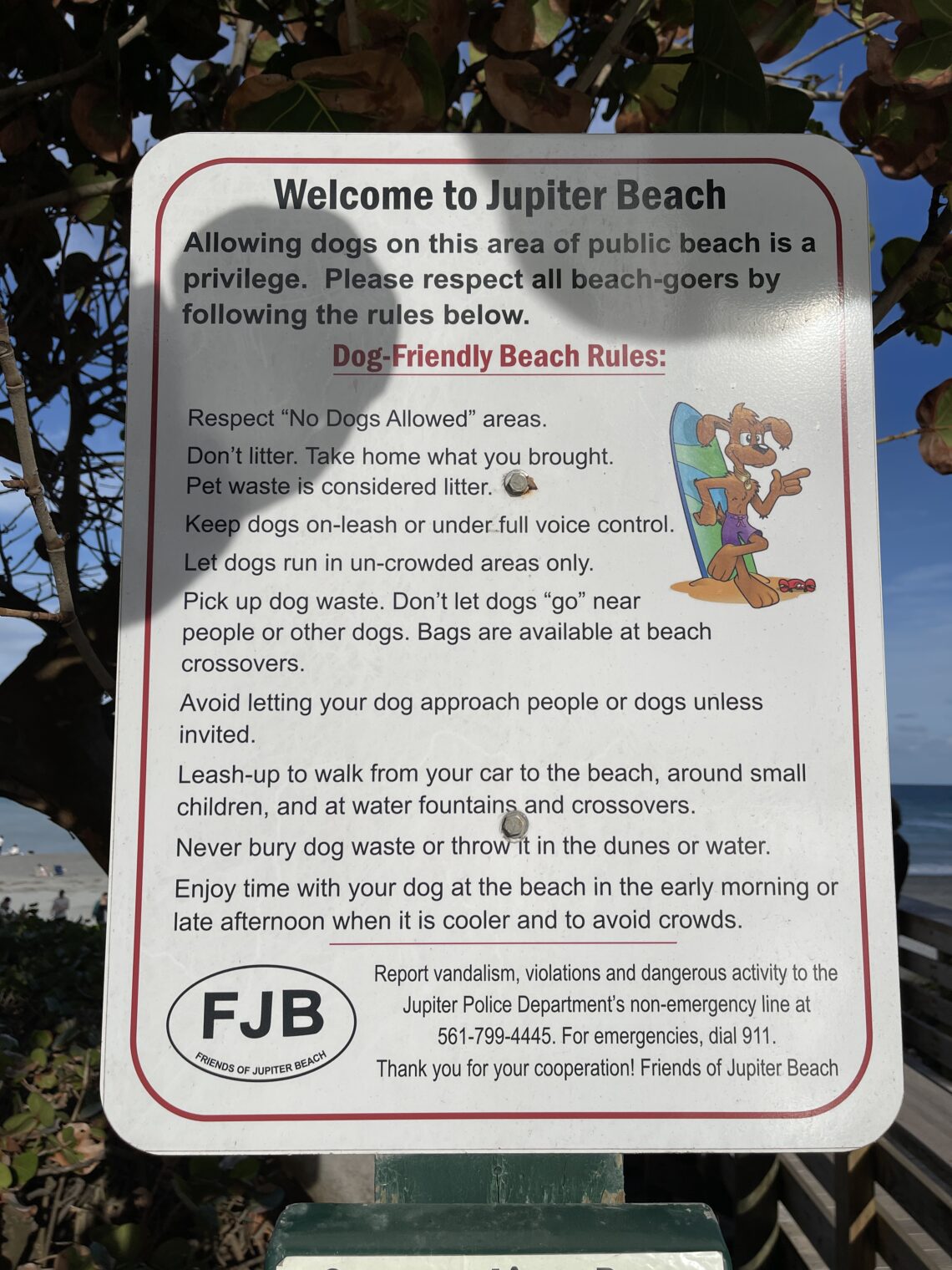 In case you're wondering when coronapanic begins to wind down here in the epicenter of coronapanic… from Monday, "[Governor] Baker: No Plans Yet to Change Guidance on Outdoor Mask-Wearing" (NBC):
Gov. Charlie Baker said Monday he had no immediate plans to change the Massachusetts' mask mandate, saying his administration would only do so when more people are vaccinated.

Almost half of the states in the country no longer have mask mandates, but all of New England still has them, which has prompted questions about when the rules might be relaxed in Massachusetts and the region.

In a press conference at the Family Health Center of Worcester, Baker said he would follow federal guidance on mask-wearing and incorporate additional information about COVID-19 variants.

"A lot of it is going to depend on both guidance we get from the feds and how fast we are able to vaccinate people, and how big a deal these variants are, not just here in Massachusetts and the northeast but around the country generally," he said.
Everyone will be wearing a mask, which #Science says makes spreading coronavirus nearly impossible (it is even safe to join 150 people inside a 100% full Airbus!), much will continue to be shut down or capacity-restricted, and everyone who was previously considered vulnerable has already been vaccinated. But sticking healthy young people, the only folks left here who haven't tried out the investigational vaccines, will make all the difference:
"The vaccine saves lives," Baker said at the press conference, during which he highlighted the importance of community health centers during the pandemic.
Related: