From the weekend, our Juneteenth ice cream cake: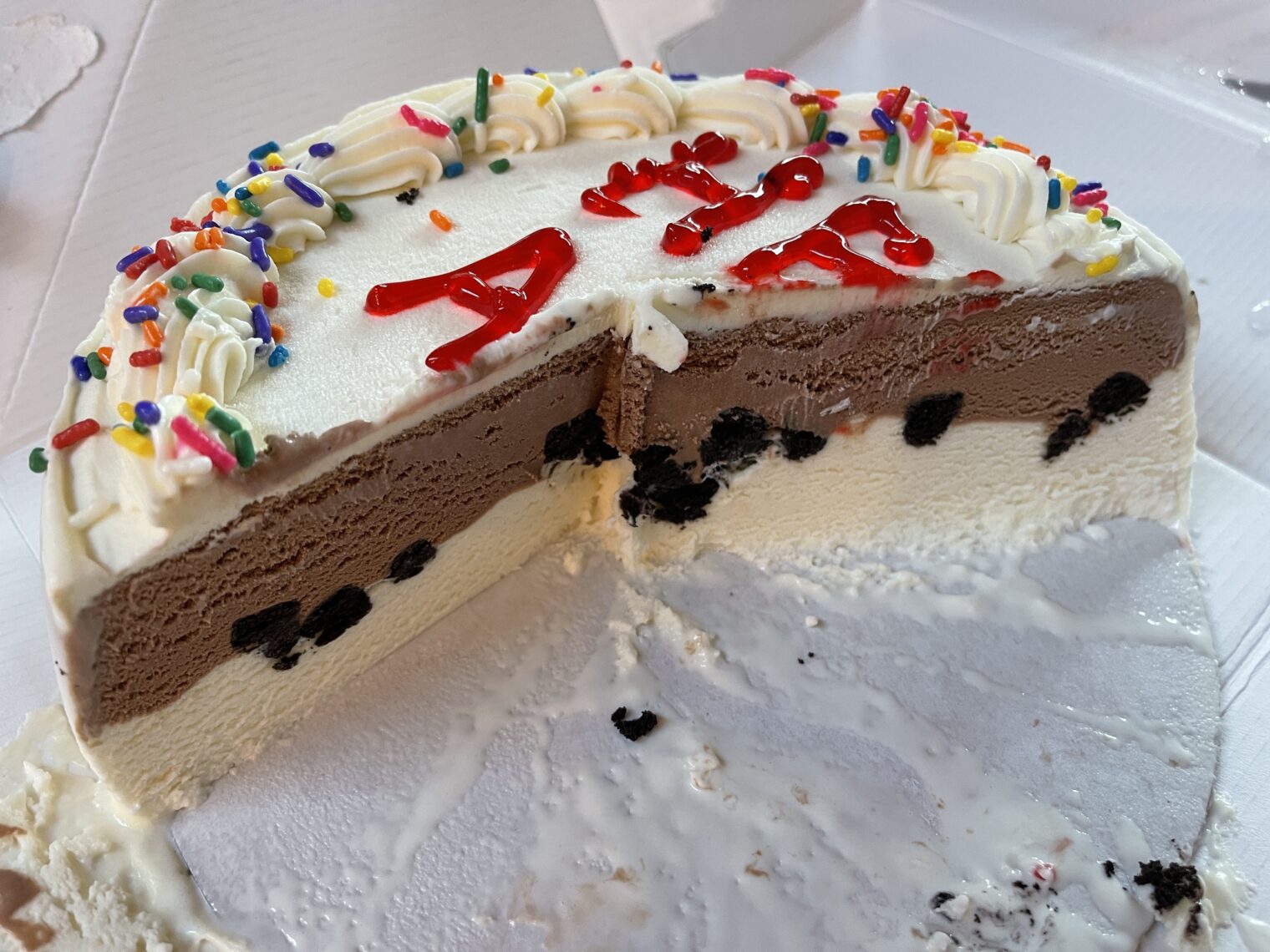 Togetherness and love for the chocolate and vanilla. Rainbow sprinkles to celebrate all of the varieties of love among humans (including poly!) that we valorize during Pride Month.
Provenance: We invited over an immigrant (from Switzerland) to celebrate National Immigrant Heritage Month (for those who seek to minimize the number of immigrants with whom they interact, Joe Biden says "America is, always has been, and always will be a Nation of immigrants." (perhaps an unwelcome message for Native Americans!)) and she arrived with this cake in a box.