Fresh from losing a war, we're in the midst of a transformation of the role and size of government, e.g., "From Cradle to Grave, Democrats Move to Expand Social Safety Net" (nytimes). Since the old system was plainly broken, as evidenced by the failure of our most diverse people, best technology, and $trillions to prevail over villagers armed with rifles, the typical American voter now has nothing to lose but his/her/zir/their chains.
(In U.S. states other than South Dakota and Florida, Americans actually started and lost a second war in 2020, this time against coronavirus. We poured all of our money and effort into the fight. Governors suspended what had been considered Constitutional rights, e.g., to assemble. After 1.5 years sitting at home growing (more) obese and less educated/skilled, Americans managed to rack up a COVID-19 death rate higher than in give-the-finger-to-the-virus Sweden.)
A leader with near-absolute power has run out of patience with the peasants. Scapegoats for our woes have been identified: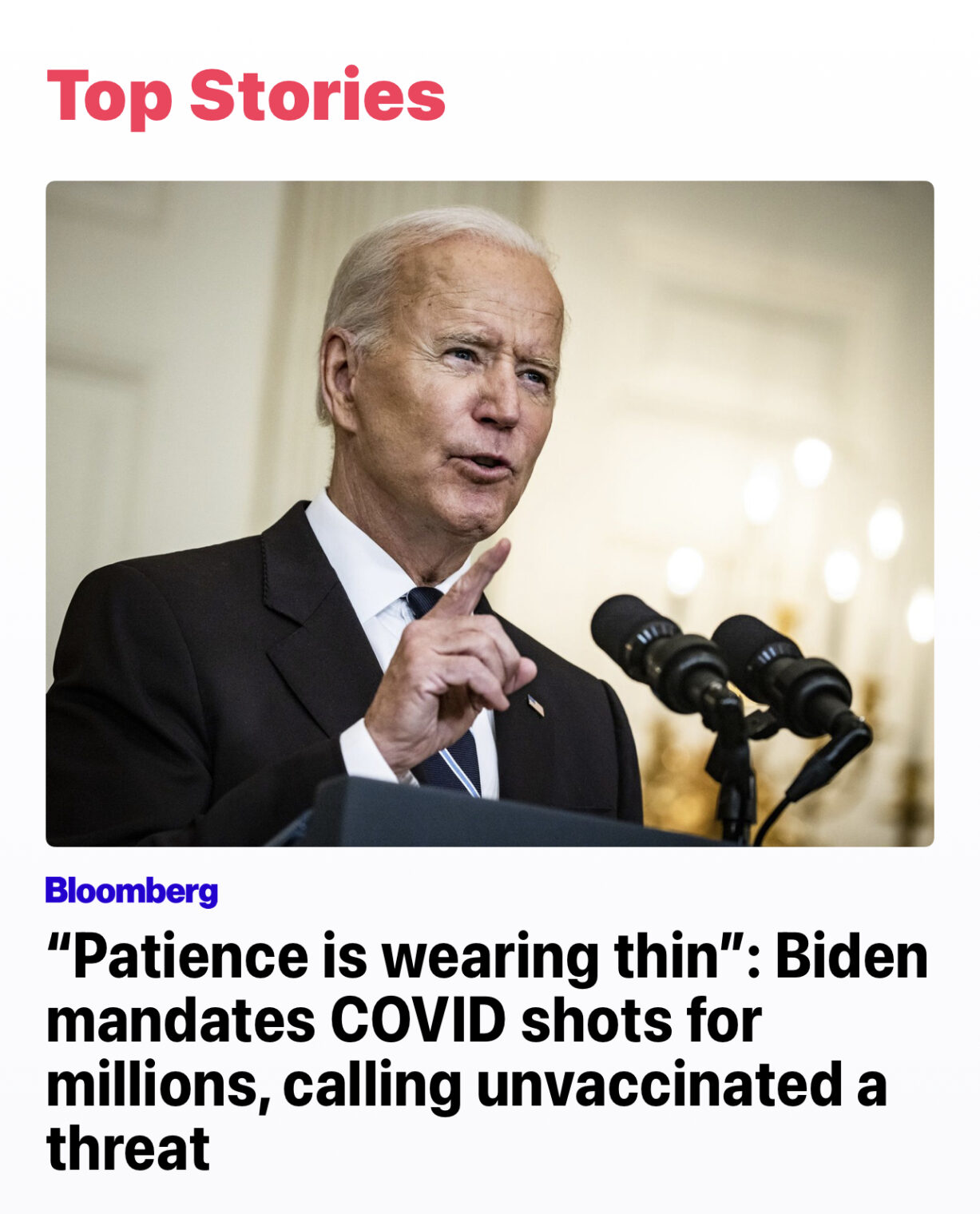 Have we seen this movie before? Let's look back 100 years…. "How World War I Fueled the Russian Revolution" (History):
Ineffective leadership and a weak infrastructure during the war led to the demise of the Romanov dynasty.

World War I saw the crumbling of empires, and among those to collapse was the Russian empire of Czar Nicholas II. When Nicholas declared war against Germany and Austria-Hungary in July 1914, he was absolute ruler of a realm of nearly 150 million people that stretched from Central Europe to the Pacific and the edge of Afghanistan to the Arctic.

Less than three years later, in March 1917, after soldiers in Petrograd joined striking workers in protest against Nicholas' rule, the czar was forced to abdicate. The following July, he and his family were herded into a cellar by Bolshevik revolutionaries and shot and stabbed to death, ending the Romanov dynasty's three centuries of rule. Soon, amid the ruins of the Russian empire, the Soviet Union arose to become a world power.

The war quickly turned into a disaster, with Russia suffering a brutal defeat at the Battle of Tannenberg just a few weeks into the war. Some 30,000 Russian soldiers were killed or wounded, and nearly 100,000 were taken prisoner by the Germans.

"Things didn't Improve as the months dragged on," Hartnett says. "By the end of the year, the Russian empire had lost more than one million men." Russia's ammunitions were all but exhausted and the country's infrastructure was not equipped to efficiently resupply troops.

Though peasant soldiers suffered the most casualties, "for regime stability, the most serious losses were among the officer corps," Miner explains. Their loss weakened the army so much, he notes, "that when push came to shove in 1917, the army was not a reliable defender of the monarchy."
The parallels aren't exact. Russia lost one war. The U.S. has lost maybe three (Afghanistan, COVID-19, and Iraq?). The Soviet Union had some elderly leaders, but never anyone as old and confused as Joe Biden, and it was decades after their war losses before they turned into a gerontocracy.
Also, is it truly the case that American voters have nothing to lose but their chains? We can't say "Americans workers" for an exact parallel because the signature feature of the U.S. today versus the Soviet Union is that every able-bodied adult in the Soviet Union had to work while the U.S. is a work-optional society. Nobody in the Soviet Union lived on alimony or child support profits. Nobody in the Soviet Union could live indefinitely in a luxurious means-tested apartment, get free health care, shop with food stamps/EBT, and chat on an Obamaphone simply because he/she/ze/they preferred not to work.
Senorpablo, in a comment on Shut down the U.S. Army now that we know more about our limits?, expressed what has become a common American point of view:
The premise put forth by you and averros, was that the private sector would make better, more productive use of the money that would otherwise flow into the military and defense industries via the government. That represents an increase in GDP, does it not? And we know from the last 40 years, if not much longer, the vast majority of the benefit from increases in GDP flow to the top 10% and above, but mostly the top .01%. Why then, would your average American be in favor of downsizing the military? So they can work part time at Taco Bell, rather than playing will guns outside, or building tanks?
In other words, whether the economy is growing or shrinking is a matter of indifference to 90 percent of Americans. If the economy expands, the benefits will go to the top 10 percent. Necessarily, then, the flip side is that if the economy stagnates or shrinks, it will be the top 10 percent who suffer.
More concretely, if the "safety net" is expanded just a little more (or perhaps we're already there), most Americans should rationally be indifferent to the overall health of the economy. If the economy sags, they'll transition to 18+ months of unemployment checks and enjoy a lot of leisure time to catch up with friends and family, play Xbox, etc. If the economy booms, they'll maybe get off the couch and give up 50 hours/week to commuting and work for wages in order to purchase some luxury items. Thus, these folks actually have nothing to lose from proposing, e.g., a 99 percent tax rate on income above $100,000 per year. If the tax discourages economic activity, they'll go back to their couches and video games until the next government check comes. Thus, why not at least try radical transformation in order to address inequality, which is, after all, a "crisis" (see the March 17, 2021 Senate hearing "The Income and Wealth Inequality Crisis in America").
You might ask what the point of the above question is. Whether the U.S. 2021 is like Russia 1917 or not won't affect what happens next, right? But maybe it could affect what happens to you and your family. You could, for example, buy some assets in a country that won't be affected by the Democrats' transformation of the U.S. If you own an apartment in Taipei or a basket of European stocks in a European account, you should be okay even if the U.S. spins down (maybe invest in an EU passport too!).
My personal default is to predict that the future will look a lot like today, so I would ordinarily bet against a dramatic change in the U.S. After all of the "reform" talk and think tank results, we'll continue to piss away 20 percent of GDP on health care inferior to what folks in Singapore get for less than 5 percent of their GDP. Having sex with a dermatologist and harvesting the child support will continue to pay better than going to medical school and working as a primary care doctor (at least in Maskachusetts; see also Arkansas for a lump-sum $2.5 million tax-free profit). The rich will be able to avoid Joe Biden's new estate taxes via Grantor Retained Annuity Trusts and perhaps some insurance action (Trump made it tougher to use the captive insurance escape). But I wonder if all of the war losses makes my stability prejudice unfounded.