If you want some insurance against future Europe-US travel restrictions, want your children to have the flexibility to study/work/live in the EU, or just want to be like Eric Schmidt (support Biden and the Democrats' plan to re-make U.S. society and the U.S. economy, but have the Gulfstream fueled and that second passport handy just in case!), the Portuguese Golden Visa program is an inexpensive path to an EU passport (less than $100,000 in fees and travel expenses). One requirement of the program is investing in real estate, which the Portuguese love and which I personally hate, or stocks, which the Portuguese hate and I love. The stock purchase approach requires more capital (1 million euro, versus as little as 280,000 for real estate that needs renovation), but is virtually guaranteed to be liquid.
(see Portuguese stocks or Lisbon real estate for the next five years? for some backgrond)
Friends of friends manage money or work in investment banking over in Europe. The general consensus was that Portuguese stocks aren't mispriced and therefore there is no reason to expect them to do worse (or better) than German or U.S. stocks. That said, the stock market isn't very developed in Portugal and it is perhaps easier for a management team to loot from shareholders.
Here are some notes from a guy who grew up in Portugal, but has spent his career as an investment banker in London and Spain….
Don't buy real estate unless you want to use it. He bought in the center because he is fanatical about capital preservation. It took a long time to unload an apartment in Lisbon after the last crash.
Why has PSI-20 done so badly? Had same problems in 2001 and 2008 as everyone else. Bank blew up in 2014. Should be correctly priced now. They've survived hell and high water.
The PSI-20 has more exposure to Poland than Brazil or Angola, e.g., through JMT.
You're in great shape with the large liquid components of the PSI-20.
JMT (10, great management, high growth) [the number is a rating from 1 to 10]
EDPR (world's leading wind farm developer, incredibly management)
EDP (owns 65% of EDPR, cheapest right way right now to own EDPR)
GALP (4, local distribution company for oil, invested some into oil fields in Brazil, Angola, Mozambique, not especially well-managed)
BCP (6, only remaining bank, not especially well-managed, dirt cheap, too big to fail for system, largest shareholder is Chinese)
RENE (5, just the grid, regulated business, natural monopoly for electricity and gas, yield play)
SON (1, conglomerate, screw the minorities every single time, subsidiary is NOS and own that)
NVG (integrated paper manufacturer, Europe's leader, very good management, very well run)
COR (10, one of the best companies I've ever come across, 50% of good wine[ry?])
ALTR (8, indirect way of owning, one of Europe's most efficient [… something?])
CTT (6, post office)
SEM (85% of value is navigator, forget about them)
EGL (avoid)
PHR (avoid)
IBS (very nice company, KFC and Pizza Hut, they can grow)
Novabase NBA (great company, small IT provider, all software for Vodaphone, half of market cap is cash)
RAM (specialized steel and have a forest, properly managed and managed for you).
What if the Portuguese bank holding one's securities fails? It is just like in the U.S. and the bank is only a custodian.
---
What did I decide to buy?
| | | | |
| --- | --- | --- | --- |
| Company | Symbol | Weight PSI-20 | Percent portfolio |
| J. Martins | JMT | 13 | 25 |
| EDP | EDP | 12 | 20 |
| Corticeira | COR | 4 | 17 |
| Navigator | NVG | 6 | 10 |
| Altri | ALTR | 4 | 10 |
| Ibersol | IBS | 1 | 10 |
| Novabase | NBA | 0.5 | 5 |
| Ramada | RAM | 0.3 | 3 |
The above is based on personal prejudice against banks (ruled out BCP), enthusiasm for Poland (overweight JMT), enthusiasm for electricity (overweight EDP; think of all the European douchebags needing to charge their Teslas!), belief that people are too lazy to cook and that table-service restaurants are unsustainable in a world of COVID-19 plus high labor costs (IBS).
Due to prejudice (observing the USPS!), I didn't buy the post office, which is sad because they have great-looking trucks: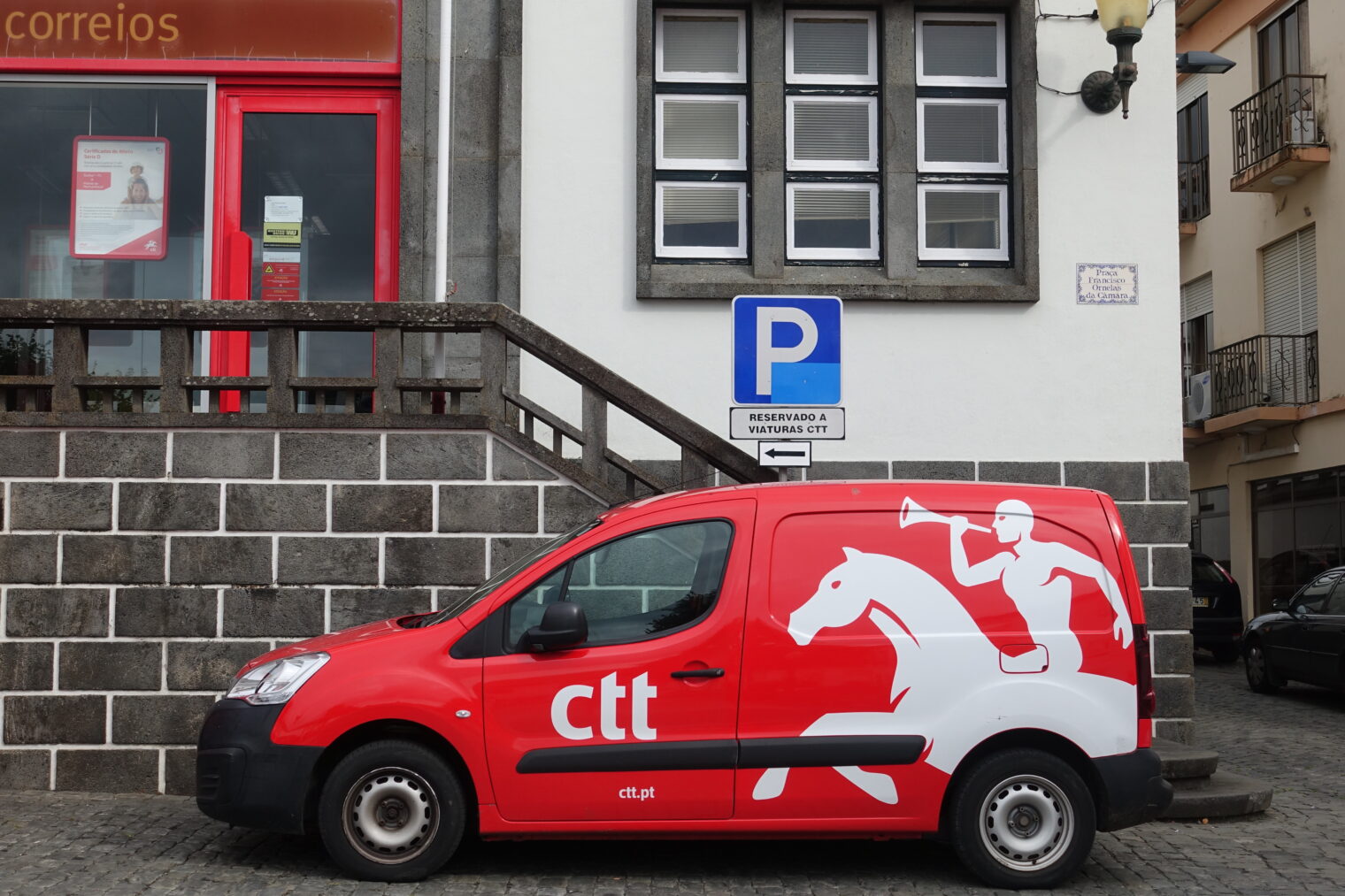 (2017 photo from the Azores)
Readers: Let me know if you need an introduction to attorneys and bankers over there.