"On Being a Trans Abortion Provider" (MedPage Today):
"I'm so glad it's all women in here."

As a family doctor and abortion provider, I hear this all the time. I know how important it is for many of the patients I care for to be seen by someone who shares their experiences. But I am not a woman.

I am trans. Getting dressed for every shift, I put on my they/them and he/him pronoun pins. Like many trans folx, I use multiple pronouns. Often these go unseen. People assume my gender based on what they've been taught about which bodies look like a woman and which bodies look like a man. I get it though. Patients have a lot on their minds when they come to see me. The middle of someone's abortion doesn't feel like the right time to talk about the difference between gender identity and gender presentation anyway.

I can make space for patients misgendering me. I believe abortion can be a very empowering experience, and for many of my patients, the solidarity between women is a part of that. People with uteruses suffer so much violence from men. Invasive exams and procedures can trigger that trauma, especially when performed by men. A great deal of what we, as medical providers, do to people in gynecological care was developed through violence, intentional abuse, and oppression of women of color. This legacy, rooted in white supremacy, is especially on my mind when providing reproductive care. So I choose not to correct the women who misgender me while voicing their appreciation for my presence out of respect for their experience and comfort.

But what I cannot make space for is being misgendered by my colleagues. It is a daily occurrence. Sometimes followed by over-apologizing, asking me to excuse the mistake to assuage their discomfort at my own expense. It happens despite the pronoun pins and Zoom name. Despite me talking about how weird it is to give myself testosterone injections. Despite the they/he in my email signature on that email I sent months ago announcing my pronouns and asking for some basic inclusion. All of the efforts I am asked to take on to become a part of a "more just" and "more diverse" workforce and movement are for naught if the very people they are trying to include are continually made to feel othered, a hassle, or forgotten.
The author's name is Quinn Jackson. According to baby name web sites, this is roughly equally prevalent for boys and girls. Therefore, I'm not sure why Dr. Jackson believes that putting their/his name on Zoom will cue others on the call that they/he wants to be referred to with "they/them and he/him". Zoom lets a user pick his/her/zir/their preferred pronouns for display, but the pronouns show up in a smaller font than the name. From https://support.zoom.us/hc/en-us/articles/4402698027533-Adding-and-sharing-your-pronouns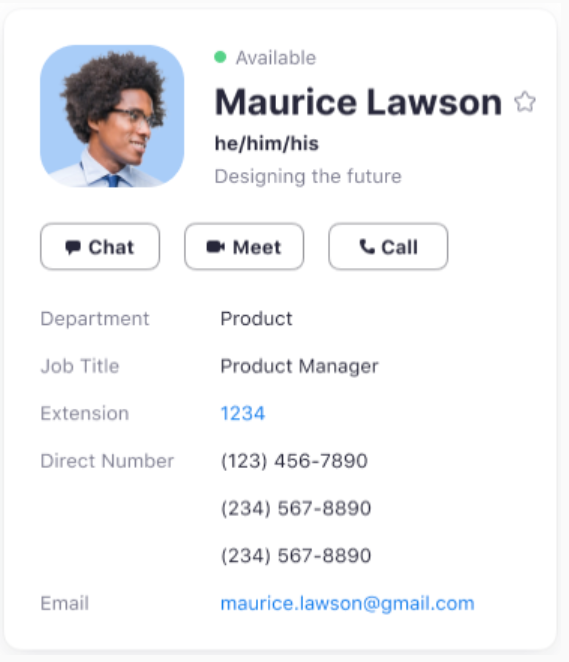 "Your pronouns will appear next to your display name in your participant video or thumbnail and next to your display name in the Participants list."
What would work, I think, is if Zoom users could specify how prominently to display chosen pronouns. Dr. Jackson, for example, could show theirs/his in boldface 48 pt. type smack in the middle of the video image. A virtual face tattoo, essentially. Fellow participants in a Zoom call wouldn't miss that.
(Separately, if "[p]eople with uteruses suffer so much violence from men," as Dr. Jackson says, why is they/he injecting themselves/himself with testosterone, a hormone that leads directly to violence? (see https://www.ncbi.nlm.nih.gov/pmc/articles/PMC3693622/ )) Shouldn't trans folx who abhor violence refrain from using this hormone?)
Related: