Happy April Fools' Day! Today we can celebrate fools who buy stocks (or continue to hold, which amounts to the same thing) at near-historic-peak valuations: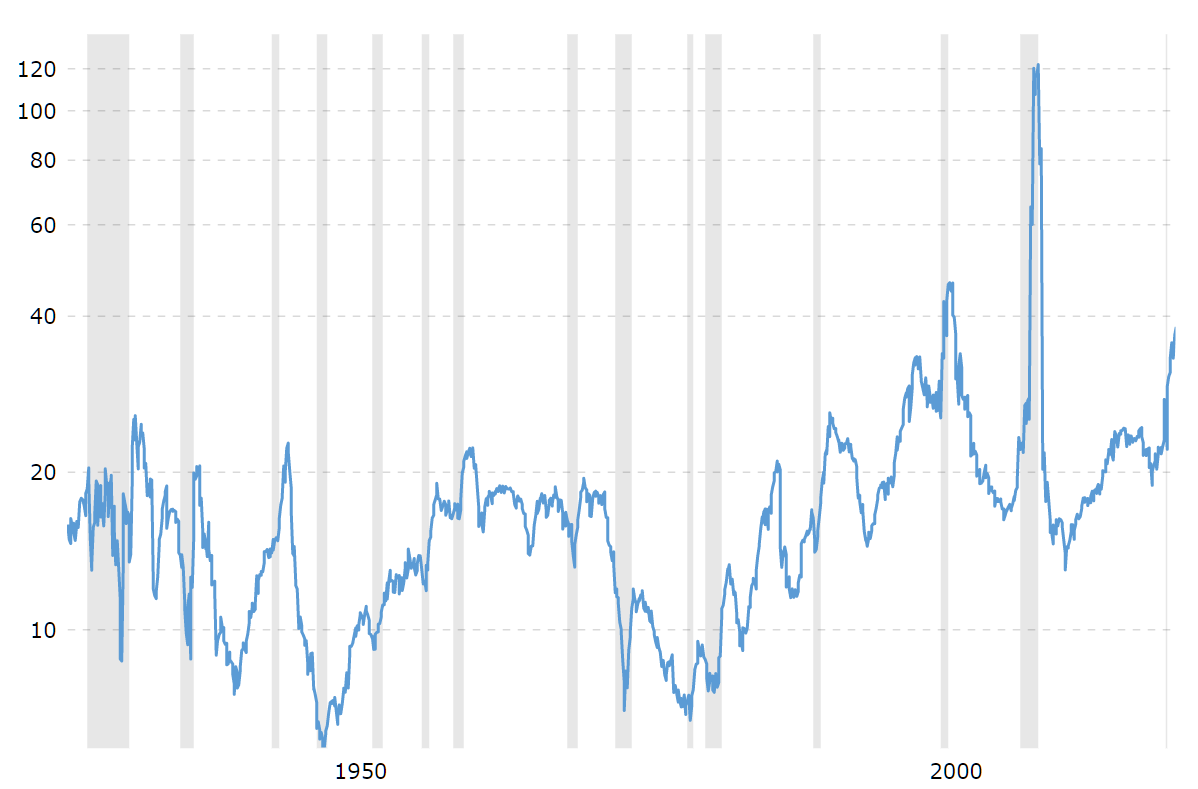 (the insane spike to a P/E ratio of over 100 was in 2009 when corporate earnings went down even more dramatically than stock prices)
Let's look at my foolish question from a year ago: Short Snowflake? I asked "How can a startup data warehousing company be worth a substantial fraction of Oracle's $200 billion market cap?"
SNOW was worth $62 billion then. How would that idea have worked out? More importantly, how did SNOW do against the S&P 500? (since we assume that an investor would have taken the proceeds from shorting SNOW and put it into a default investment such as the S&P 500) The chart from yesterday: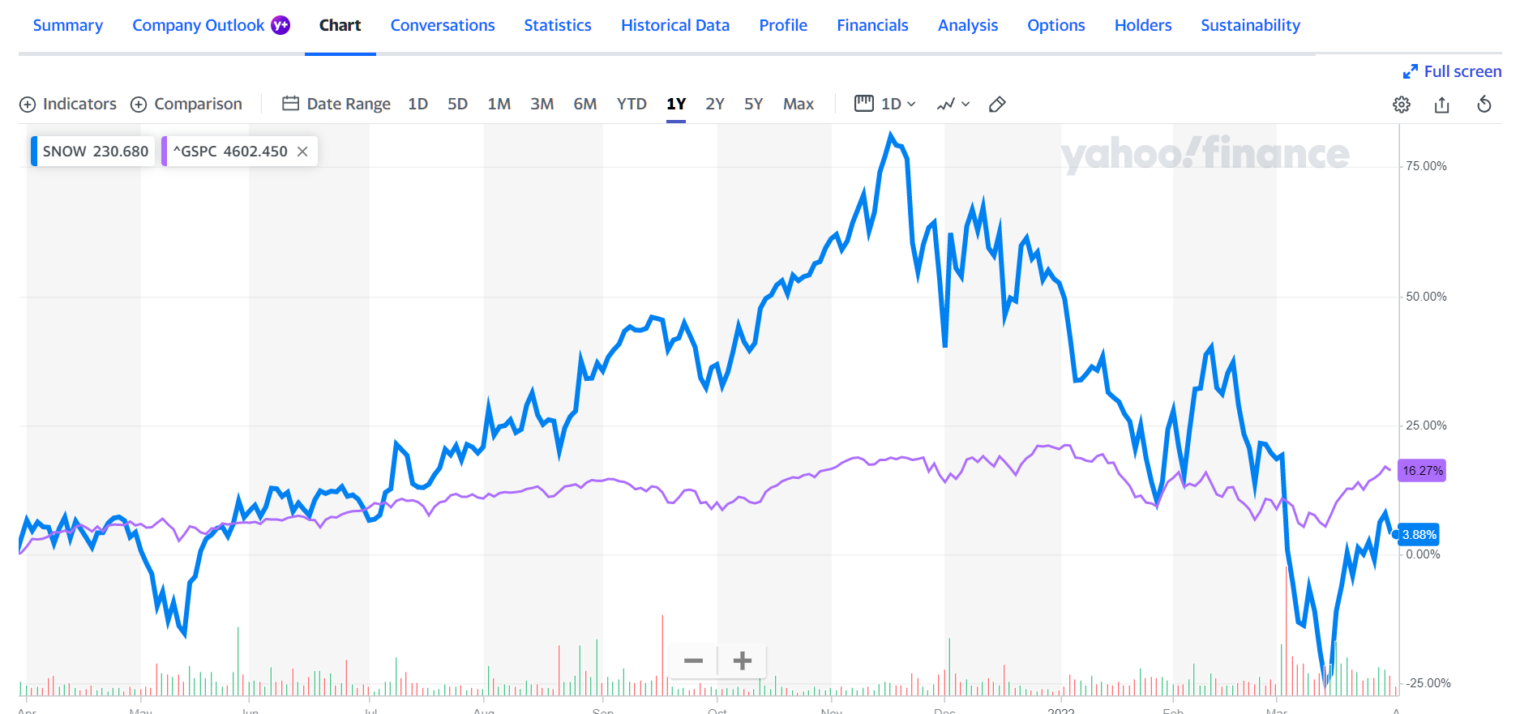 Let's remember that the S&P would have paid roughly 2 percent dividend yield during this time. If we assume that the inflation rate for anyone with enough money to buy stocks is 15 percent (includes the cost of a house in a decent neighborhood, for example), SNOW was down 11 percent in real terms while the S&P was up by 2 percent (the dividend yield). It would definitely have made sense to sell SNOW and buy the S&P. Shorting SNOW, on the other hand, might not have worked due to the various costs of borrowing the required shares.
Despite SNOW having gone down a bit, I continue to be mystified by its market cap. The company has revenue right now of $360 million per quarter or $1.4 billion per year. The accounting is tough to understand, but it looks as though they're losing money. Why is a money-losing company, albeit one with growing revenue, worth $70+ billion? That's 50X revenue and would correspond to a 200X P/E ratio if we created a fantasy world in which the company was as profitable as Oracle (25 percent, which very few companies achieve!). Presumably the answer is "growth" and the example of a company that loses money persistently and then finally becomes profitable is Amazon. But even Amazon, despite the U.S. government ordering its bricks and mortar competitors to shut down (#StopTheSpread), had an operating income of only about 5 percent of revenue in 2021.