In a perfect illustration of the intergenerational conflict exposed by COVID-19 and with perfect timing for Passover (a holiday all about freedom), a 34-year-old federal judge struck down the 79-year-old's order forcing healthy young (non-elite) people to wear masks on buses, subways, and commercial airliners. On one side, we have Dr. Biden's husband at an age where COVID-19 is often serious and sometimes fatal. He's presumably hoping to make it to 100 so that he can attend the Metropolitan Museum's opening of a permanent wing devoted to the work of Hunter Biden (today: "face coverings required for all visitors age 2 and older; in 2043 maybe it will be "face coverings required except for visitors under age 2"?). On the other side, Judge Kathryn Kimball Mizelle, a 34-year-old with no obvious COVID-19 risks (photo below from a Tampa Bay Bar Association interview) who can rely on her immune system to co-evolve with SARS-CoV-2.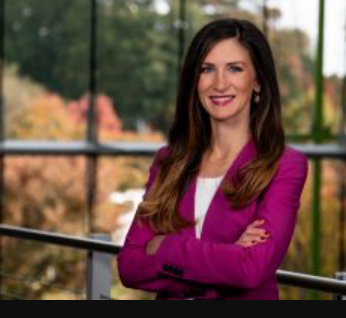 Most young Americans meekly accepted the loss of their liberty (and, in many cases, their education) that was, at least in theory, supposed to help rich old people get richer and older. But not this judge!
As you might expect, the ruling was based on more technical grounds, as explained in "CDC mask mandate for travelers struck down by federal judge" (CNN):
A federal judge in Florida struck down on Monday the Biden administration's mask mandate for airplanes and other public transport methods.

US District Judge Kathryn Kimball Mizelle said the mandate was unlawful because it exceeded the statutory authority of the US Centers for Disease Control and Prevention and because its implementation violated administrative law.

A Biden administration official familiar with the White House's decision previously told CNN the goal of the extension was to gather more information and understanding of the BA.2 variant of the coronavirus. Covid-19 cases in the US are on the rise, leading universities and the City of Philadelphia to reimplement indoor mask mandates.

The first part of the judge's 59-page ruling turned on the meaning of the word "sanitation," as it functions in the 1944 statute that gives the federal government the authority — in its efforts to combat communicable diseases — to issue regulations concerning "sanitation."

Mizelle concluded that that the use of the word in the statute was limited to "measures that clean something."

"Wearing a mask cleans nothing," she wrote. "At most, it traps virus droplets. But it neither 'sanitizes' the person wearing the mask nor 'sanitizes' the conveyance."

Mizelle suggested that the government's implementation of the mandate — in which non-complying travelers are "forcibly removed from their airplane seats, denied board at the bus steps, and turned away at the train station doors" — was akin to "detention and quarantine," which are not contemplated in the section of the law in question, she said.

"As a result, the Mask Mandate is best understood not as sanitation, but as an exercise of the CDC's power to conditionally release individuals to travel despite concerns that they may spread a communicable disease (and to detain or partially quarantine those who refuse)," she wrote. "But the power to conditionally release and detain is ordinarily limited to individuals entering the United States from a foreign country."
If her order sticks, maybe young people will say "Thank Mizelle" every time they get on public transit (which the rich old people who created the mask orders never used to begin with).
Speaking of Tampa, the children's museum there in a photo from December 2021: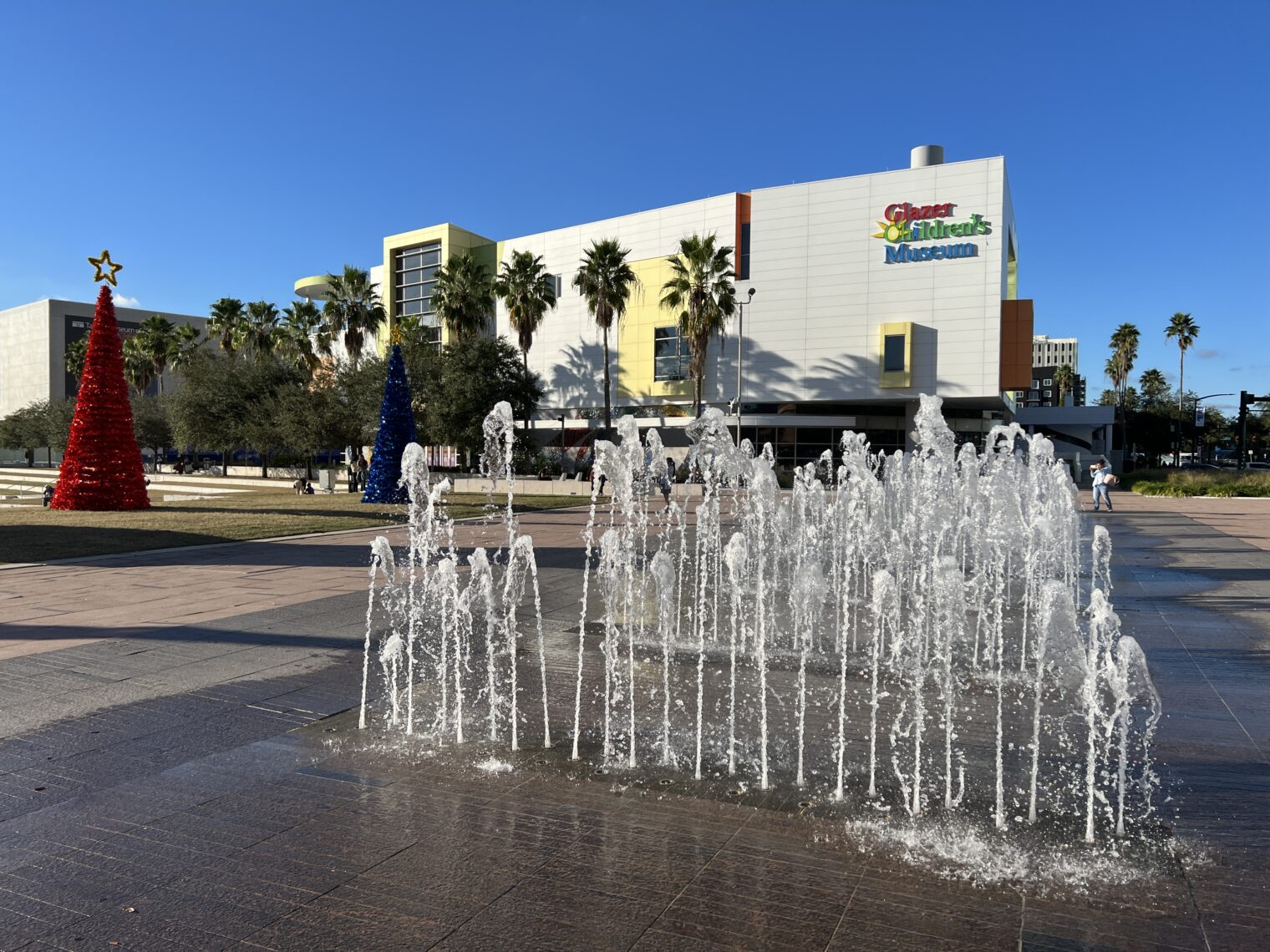 (One of the things that I am liking about Florida is the priority given to children. Events that would require paid tickets for each child up in Maskachusetts are generally free to children here. At least half of the time that I expect to pay for our kids I find out that a paid adult admission enables an unlimited numbers of kids to come in as well. A family of modest means, therefore, can afford a wide range of activities that would be out of reach for a family in the Northeast. Disney, of course, is an exception and is financially ruinous for anyone with kids.)
Reaction from a Facebook friend (old white guy): "If there was a hell, it would hold a special place for U.S. District Judge Kathryn Kimball Mizelle"
From the NYT readers:
(Kathleen in NY) It's a shame that not one major airline was brave enough to keep the mask policy in place—offering passengers a choice to fly with other safety-minded people. Missed business opportunity too. It's a tragedy that airlines caved to the vocal minority, rather than the more compliant majority—placing more importance on individual liberty (aka selfishness) than to the common good.

(Andy in Chicago) Even if masks were about to become optional anyway, this judge's decision sets a dangerous right-wing precedent for future Covid waves and other epidemics.

(josh in NY): The judge who made this decision was a political appointee of Donald Trump, and utilized no scientific based reasoning in the decision to remove masks from travel. I think this will only harm the nation further and while no one likes to wear them, they are especially useful in tightly packed places like planes, trains, and buses. I hope the administration appeals this blatantly political opinion.

(Jason in NY): I had a trip planned to California next week. As a result of this politically motivated and dangerous move to end masks on flights, I have cancelled my trip.

(Martha in Tennessee) Woo hoo! Now the US needs to drop the negative test requirement for citizens to get back into the country. Those of you who insist on living in fear are just going to have to stay home.

(David in California, replying to Martha) I'll stay home, thanks for your consideration. And I'm not the only one. Taking action that drives customers away isn't necessarily a good business decision.

(John in San Jose) I read the decision of Judge Mizelle. It is shockingly bad and is based on narrow views of select words while ignoring not only other sections, but even common sense. … Judge Mizelle claims that the mask mandate exceeds its authority because it does not fit into the suggested list of remedies listed in the law, but she also chose to ignore the closing words of 42 U.S. Code 264 which state "and other measures, as in his judgment may be necessary." It is sad to realize that the hard work of thousands of well-trained people can be rendered moot by one judge with no knowledge of diseases and a partisan agenda.
Related:
COVID-safe restaurant chain idea (perfect for the NYT commenters above who want to continue living under the rules that prevailed in New York City, Washington, D.C., and San Francisco circa January 2022)