If anyone expresses support for low-skill migration into the U.S., one of my standard tropes is to offer to pay for a year of food for any migrants that the gracious welcomer wants to shelter in his/her/zir/their own home. After 20 years of making these offers, I have not had to spend one penny. Here's the typical exchange:
friend posts hatred regarding the Texas governor busing migrants to neighborhoods in D.C. where every lawn has a "migrants welcome" sign (and the Florida governor piling on with "I hope these welfare-dependent migrants don't show up in Orlando wanting taxpayer-funded gender ID education at Disney World)
I respond with "If you'd like to house any asylum-seekers or migrants in your own home I will be happy to pay for a year of Costco food for them. Just let me know how many you're planning on welcoming!"
friend responds to the above with "not the point"
It seems that my bluff has been called, however, by an Irish helicopter enthusiast friend. He and his wife have welcomed a Ukrainian and her 15-year-old son into their suburban Dublin house (to occupy a couple of bedrooms that have been vacated by adult children). From WhatsApp: "They arrived last night with a cabin size bag and 2 shoulder bags." Although he didn't ask for any help, I decided to send 500 euro for a gift card at the local shopping mall (impossible to buy online with a U.S. credit card, so I did a bank transfer with his IBAN number and he will buy it; I trust him not to spend the money on essential-in-Maskachusetts-and-California marijuana because weed is illegal in Ireland). The mom will have a "PPS number" by next week and, therefore, will be allowed to work in Ireland.
One of our loyal readers (I won't share his name until I get his permission) is married to a Ukrainian and is sheltering up to 7 of his wife's relatives in his suburban Paris home. They've gotten health coverage from the French government, but, as in the U.S., housing is a human right to which a 10-year waiting list is attached. We could get together and try to cover some of his hypermarché bills. I met this reader in person when I was in Paris with my mom so I can vouch for him. And I've seen the pictures of the crowded kitchen table.
Why send money direct to individuals in this manner? Donating to a non-profit org has the advantage that it might be tax-deductible, but Elvis Presley wouldn't deduct any of his donations because he said that it "took away from the spirit of the gift." Also, I don't want to help a non-profit executive boost his/her/zir/their salary from $1 million per year to $2 million per year, even if that only keeps pace with housing inflation.
Finally, let me add that the Ukrainian friend whom I talk to most regularly is ambivalent about aid to refugees. He prefers to assist those who've chosen to stay in Ukraine (his own father has refused to bug out despite a quiet suburban American existence being within relatively easy reach (dad is over 60 and therefore free to leave Ukraine at any time)).
On the third hand, I feel sympathy for anyone who has to live under Irish weather conditions…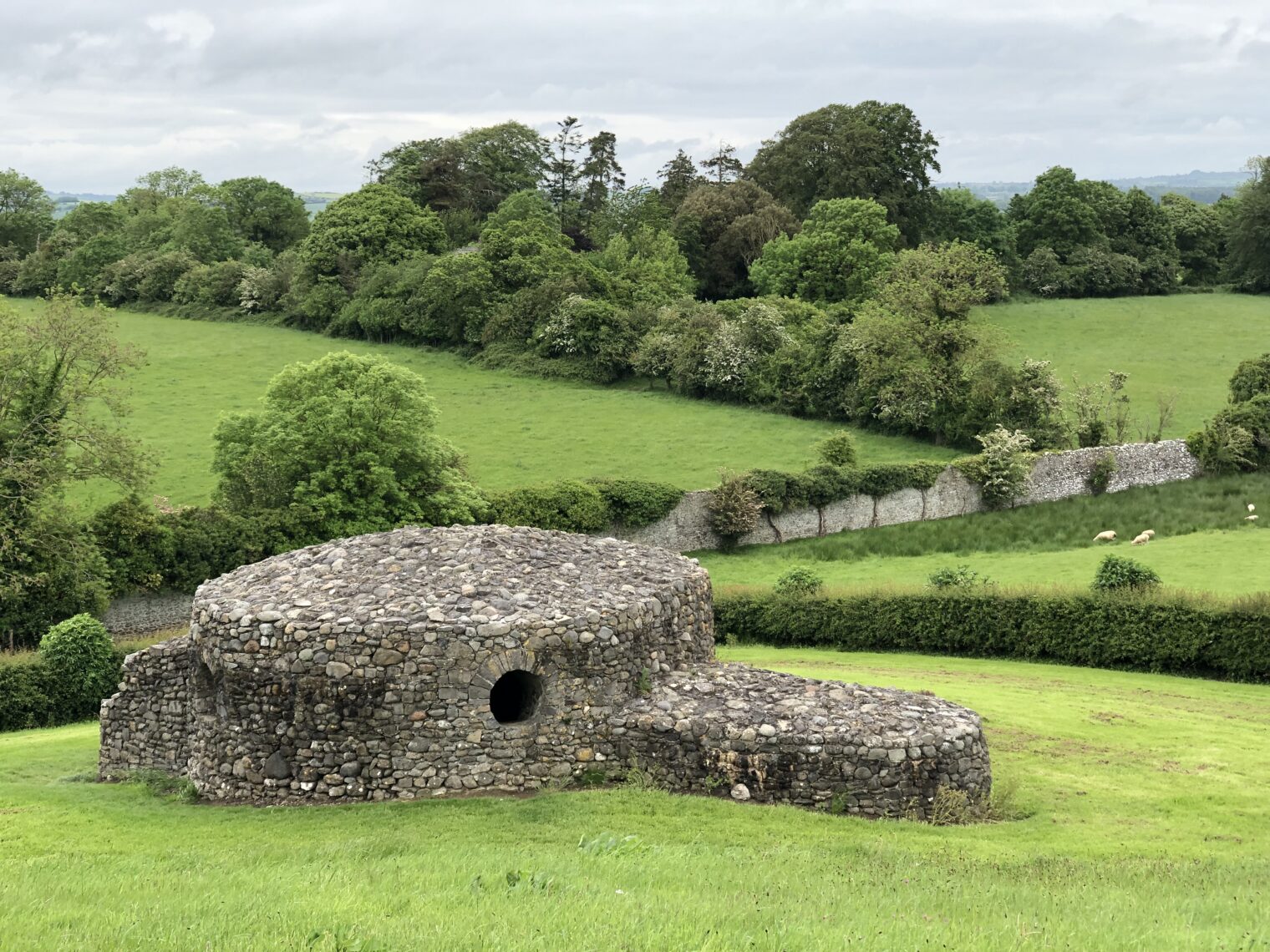 (above: part of Newgrange, where no refugees will be housed, from a May/June 2019 trip in which it rained for an entire week)
Comment here and/or email me (philg@mit.edu) if you want to be connected.