Poking around within Twitter, I found this gem:
The text:
Rage crying this morning. Two years of isolating and keeping my toddlers safe, and I get infected with #COVID19 at a mandatory team offsite, even while wearing a KN95 mask myself. Now my toddlers are exposed. 🤬 This isn't over. @US_FDA we need to #ImmunizeUnder5s now!
Think of the children!
His/her/zir/their fellow Karens also got sick, despite practicing the protocol that Science dictated for airline travel:
So far one other team member has tested positive, out of eight of us. Most of us were wearing masks except for when drinking coffee or eating lunch/dinner.
Where does Mx. Nelson work? His/her/zir/their profile:
Program Manager with @Microsoft Philanthropies, leading a $1.15B tech grant program for @msftnonprofits, helping nonprofits leverage technology to do more good.
He/she/ze/they is based in Seattle. In case this tweet is deleted, a screen capture: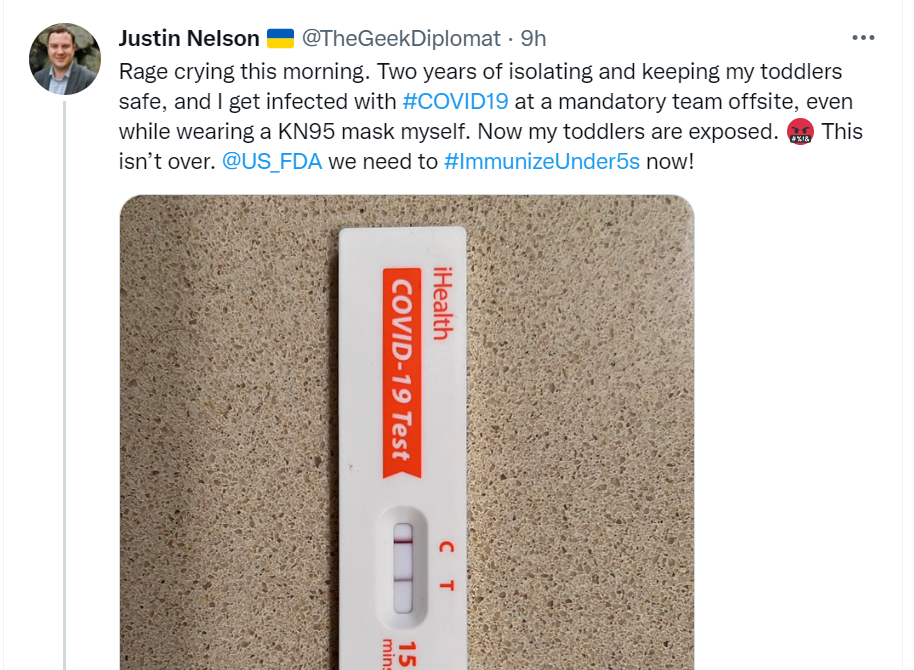 Here's something else fun, the U.S. Ministry of Truth: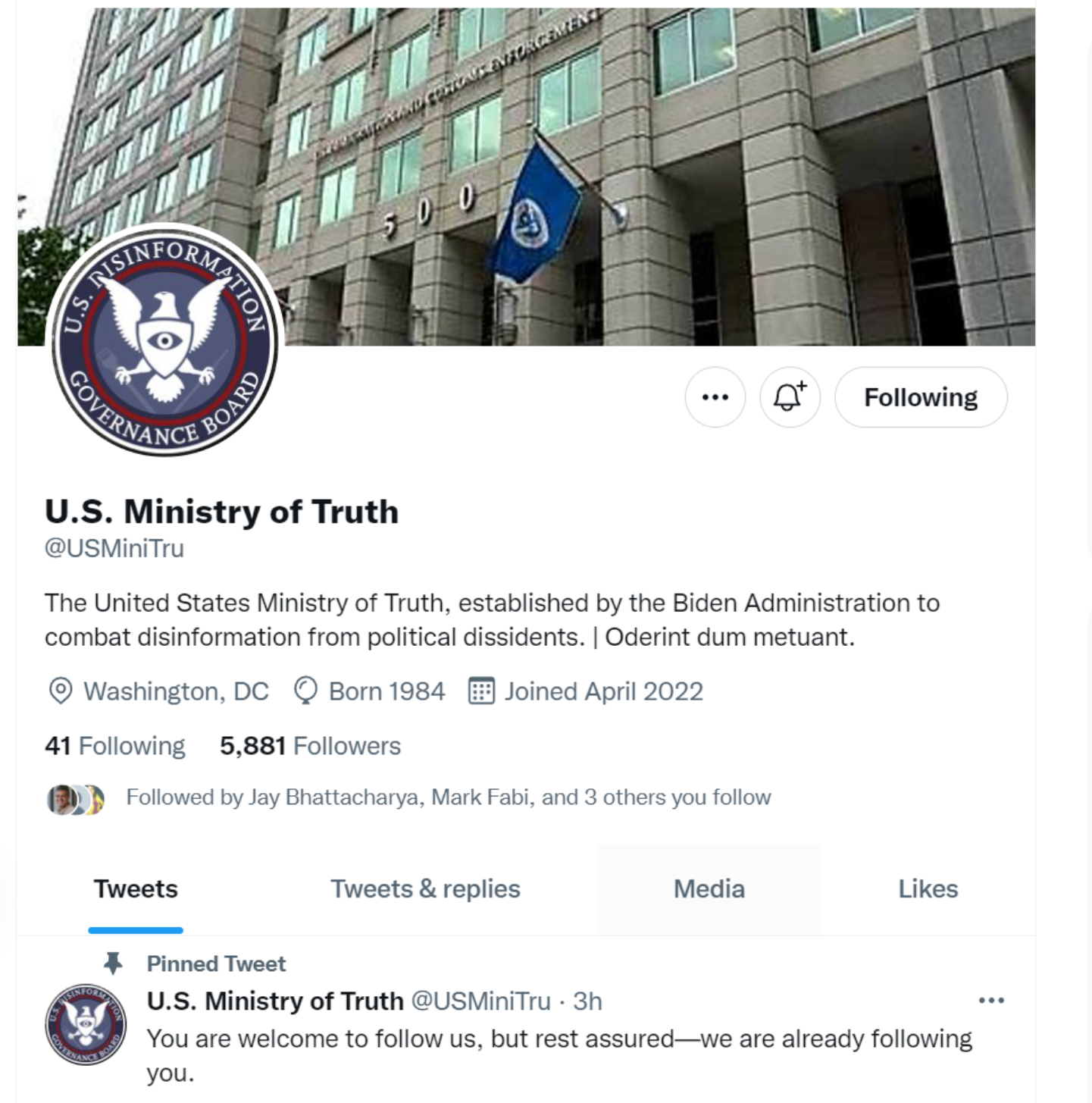 Text from the above tweet:
You are welcome to follow us, but rest assured—we are already following you.
I'm surprised that Twitter doesn't down-rate content from anonymous accounts like this and even more surprised that Twitter has held together given how apparently easy it is to set up an anonymous account. I think that one reason Facebook is so successful is that they authenticate most accounts.
Related: