Practicalities of evacuation from Florida's west coast considered the possibilities open to my friend's dad in Fort Myers. He's in his 80s and elected to stay home. My memory of his neighborhood is that it is just across the street from a neighborhood of houses with docks (i.e., houses right at river level, which is to say sea level). Other than being on a barrier island, this is about as vulnerable to Hurricane Ian as it was possible to be.
I checked in with my friend this evening, now that the hurricane is mostly done with Fort Myers (I had previously offered to drive there and exfiltrate the dad and wanted to see if that was going to be the project for tomorrow.) It turns out that the experience was like a Hollywood movie. First the street filled with water. Then the yard filled with water. Then the garage filled with water to a depth of about 6″. The house is one step up from the garage and the water began to recede just before it reached the top of the step. The house was saved from flooding by literal inches.
The hero of our story did not have impact glass (slightly older house) and did not have the time/energy to put up the hurricane shutters. Nonetheless, none of the windows or big sliders were damaged.
That's the good news! The bad news is that he has no power and, surprisingly, no tap water. Governor DeSantis has 42,000+ utility workers assembled to get the lights back on so we'll see what happens on the power front.
From neighboring Alabama:
(Georgia is also in the path of wrath for Ian so it can't be as liberal in offering assistance.)
Here's a Sanibel photo from March 2022 when I last visited this family: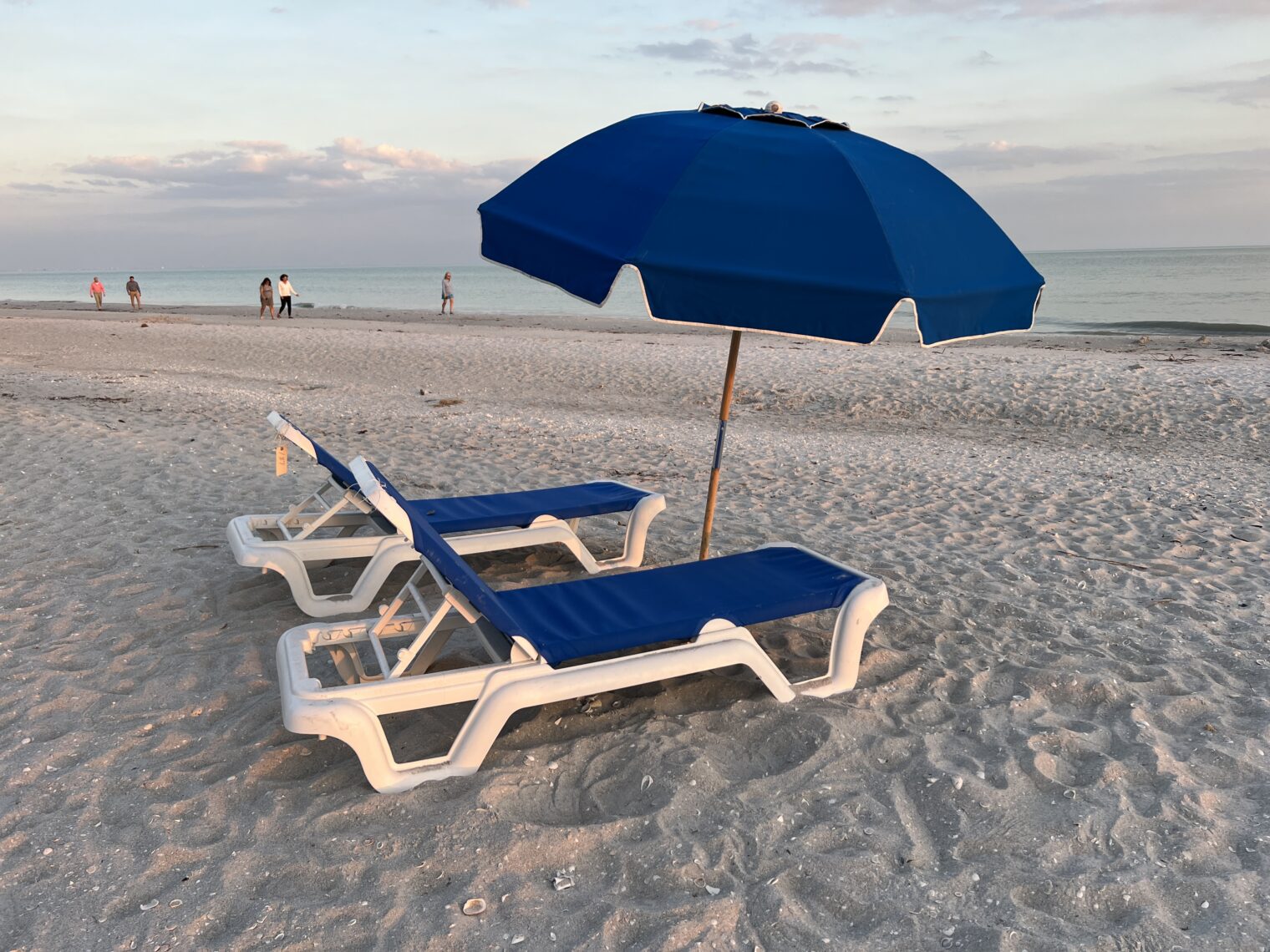 (The traffic on Sanibel is horrific and I'm hopeful that if the island gets a rebuild they will rethink the transportation infrastructure.)
Related:
While Ron DeSantis, the state and county workers, the 42,000 linemen, linewomen, and line-non-binary-people labor to get Naples and Fort Myers back after one of the strongest hurricanes ever to hit the United States, what's President Biden doing? "Murphy will join Biden to raise money for Dem governor candidates in D.C. tonight" (NJ Globe): Gov. Phil Murphy is heading to Washington, D.C. this afternoon to join President Joe Biden at a fundraiser for the Democratic Governors Association. The event at an undisclosed private residence, will help fund key Democratic gubernatorial candidates across the U.S. [See Joe Biden's full agenda below]