Earlier here I wondered Could our epic deficits drive inflation no matter how high the Fed raises rates? (the answer is "yes" according to one of the smartest economists in the world: Economist answers my question about high interest rates and high deficits). Regarding the latest rounds of interest rate hikes, a Democrat-voting university professor friend posted on Facebook:
If you tried to put out a fire with water, and the fire got no smaller even after 3 attempts, you'd hopefully realize this is no normal water and/or this is no normal fire. And if you were able to come to this conclusion, you would not be the Fed.
My response was "I think the government may itself be the inflation spiral. Government is nearly half the economy and everything the government pays money for is indexed to inflation. Medicare, military and similar contracts, Social Security, pensions, employee salaries, etc."
(This was a few days before "Social Security cost-of-living adjustment will be 8.7% in 2023, highest increase in 40 years" (CNBC, today))
If everything that is part of the local/state/federal government sector is indexed to inflation, doesn't that mean that inflation goes down only if horrific pain is being inflicted on those dumb enough to be in the private sector? If government workers are getting cost-of-living adjustments (COLA), their spending power by definition cannot change (assuming that the BLS is calculating the CPI correctly). If the CPI says prices went up by 10 percent, the government workers will have 10 percent more in salary to go chasing after a mostly fixed supply of goods. This is the classic wage-price spiral.
Government is not 100 percent of the U.S. economy, so maybe the wage-price spiral can be broken if significant spending power reductions are imposed on non-union non-government workers. But at some level of government control of the economy, the spiral should be unbreakable regardless of interest rates and regardless of how poor the private sector chumps become.
(Why "non-union"? Union workers typically would have an automatic COLA increase and we could also consider union workers part of the government sector because they depend on the government to sustain their union power.)
Loosely related… prices and government worker wages go around in the Bois de Boulogne: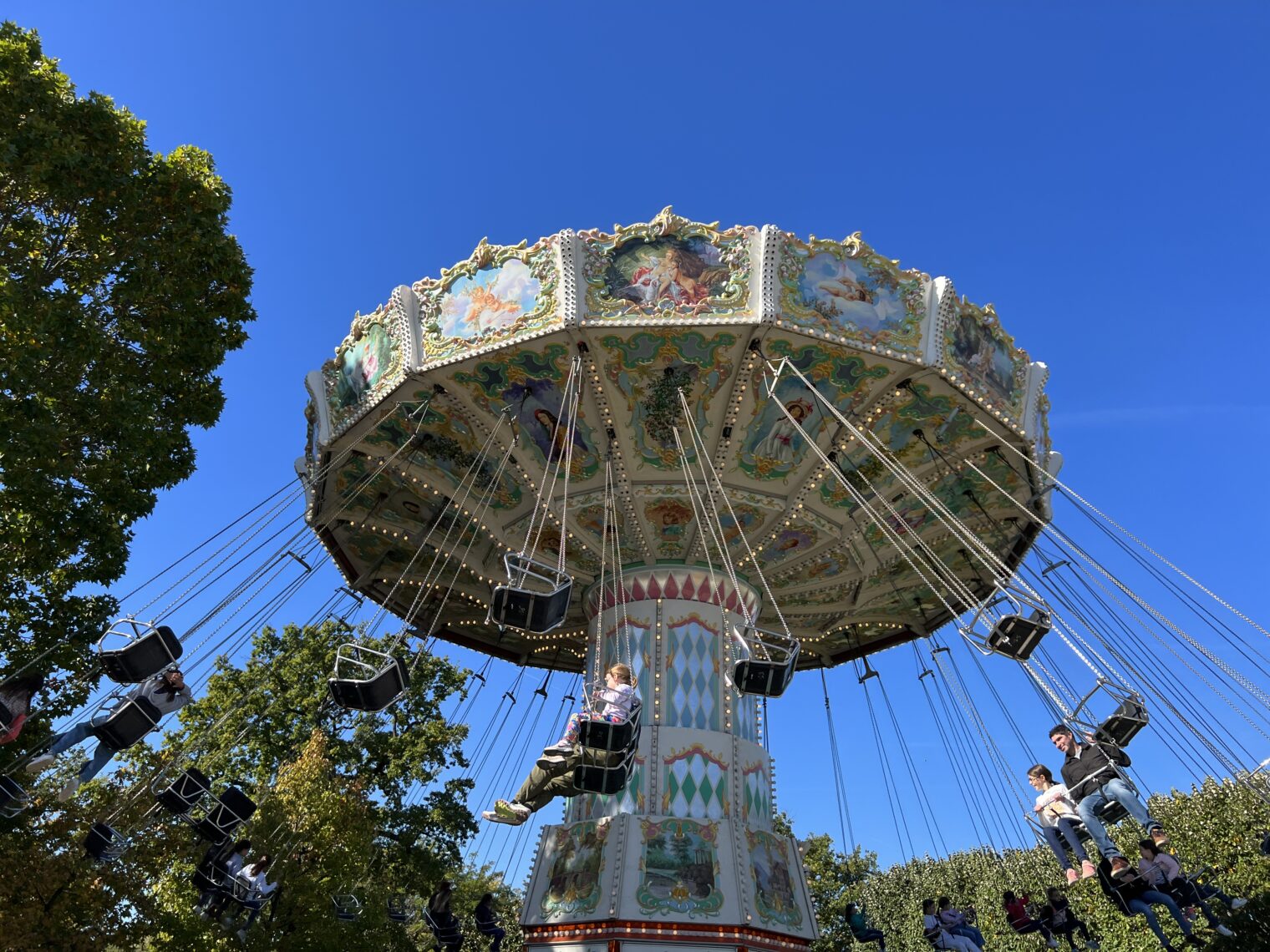 Related:
"Inflation Is Unrelenting, Bad News for the Fed and White House" (New York Times, today): "This is a self-inflicted wound that will impact the most vulnerable members of our society the most,[" said Mohamed El-Erian] (I think that El-Erian is saying what I say above, but more succinctly; everyone involved with the government will be 100 percent protected from inflation, which means that the peasants are going to be destroyed to keep those affiliated with the government from feeling any pain)
"Retirees Catch a Break With the Social Security COLA" (WSJ): On Thursday, the Social Security Administration said recipients will get an 8.7% increase in their payments next year and, for the second year in a row, that actually exceeds estimates of how much their costs increased. That is according to a 35-year-old initiative to measure the true rate of inflation facing those over 62, via an experimental consumer-price index produced by the Labor Department's Bureau of Labor Statistics, known as the CPI-E; the E stands for "elderly." … This year, the COLA was 8.7%, more than the 8% rise in the CPI-E.