There's a sports car dealer next to our favorite taco place here in Jupiter. Their lot was jammed with cars, seemingly twice as full as in the summer. From their perspective, the car market turned about 30 days ago. They're now paying only MSRP for nearly-new (500-mile) C8 Corvettes. What do they turn around and sell them for? It's a little unclear because they say "We haven't had a call for a Corvette in 3-4 weeks. The interest rates have killed demand." (Note that this is contrary to my theory that we have enough deficit spending and inflation-indexed spending to have inflation even if nobody does any borrowing; see Can our government generate its own inflation spiral? and Economist answers my question about high interest rates and high deficits.)
How about real estate? There's a house in our neighborhood (built by the MacArthur Foundation for middle-class and upper-middle-class people!) whose $3.35 million asking price in April 2022 seemed aggressive, particularly since there was no pool and the new owner would have to lease it back to the sellers until October when the sellers expected their new-built house to be ready.
Here's the "value history":
In June 2022, there actually was a greater fool who agreed to pay $3 million for this albatross. But then it seems that this person disappeared or wised up and the closing price was $2.4 million (last week):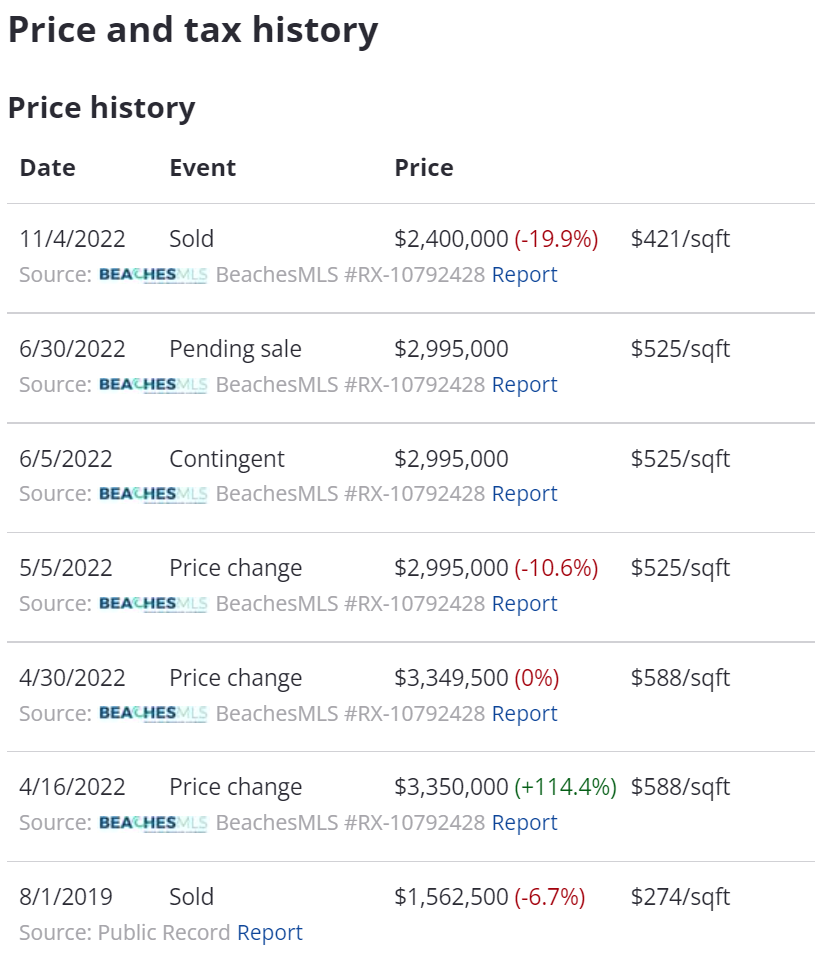 If you're depressed because you forgot to sell all of your assets in March 2022, this message from the taco place might be useful: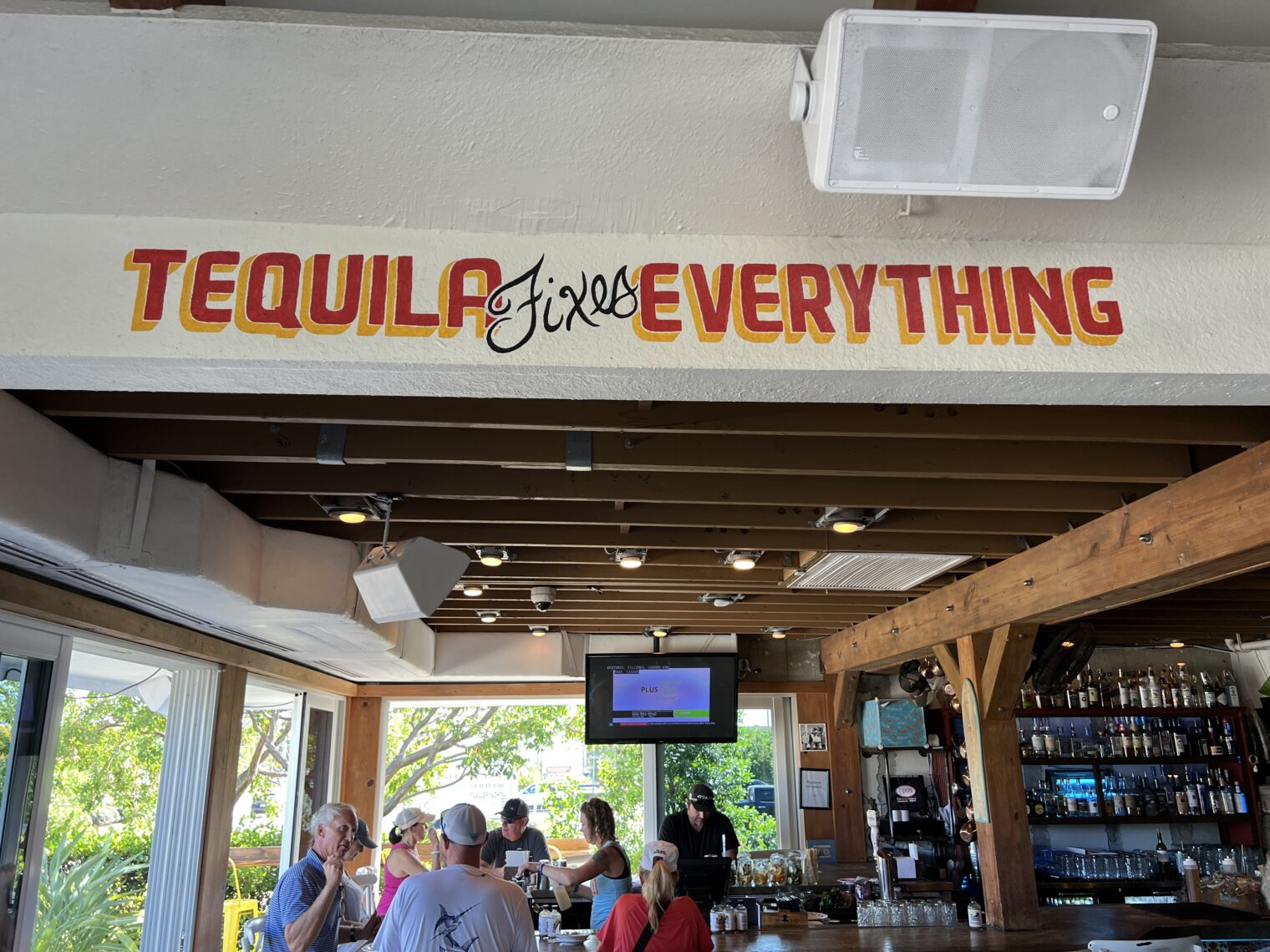 If you're depressed because you were dumb enough to buy a house early in 2022 at early-2022 prices (looking in the mirror is painful!), you can be comforted that you don't live in San Francisco, which MSNBC uses as shorthand for a truly crummy and crime-plagued urban environment (the MSNBC interviewer says, regarding a higher-crime Manhattan, "We're worried this could be San Francisco"):
Readers: What are you seeing? Did we run off the cliff a few months ago and not notice until now?