Happy First Day of Kwanzaa everyone. Let's look at a popular product from an African-American automobile company…
During a trip to Houston, on my way back from trying to meet up with Hunter Biden in Pahrump, Nevada, I rented a Tesla 3 from Hertz. The rental of a BMW 5-series sedan from Sixt in Vegas ($430/week) had taken about 2 minutes: sit down, adjust seat/mirrors, add phone via Bluetooth, find Apple CarPlay on the screen. It took 45 minutes, two Tesla 3s, and three Hertz employees to get out of the Hertz lot. The first Tesla would not connect to my phone. On the second one, I couldn't figure out how to bring up the navigation screen, which is not on the "all apps" list but is instead available only via a swipe down gesture.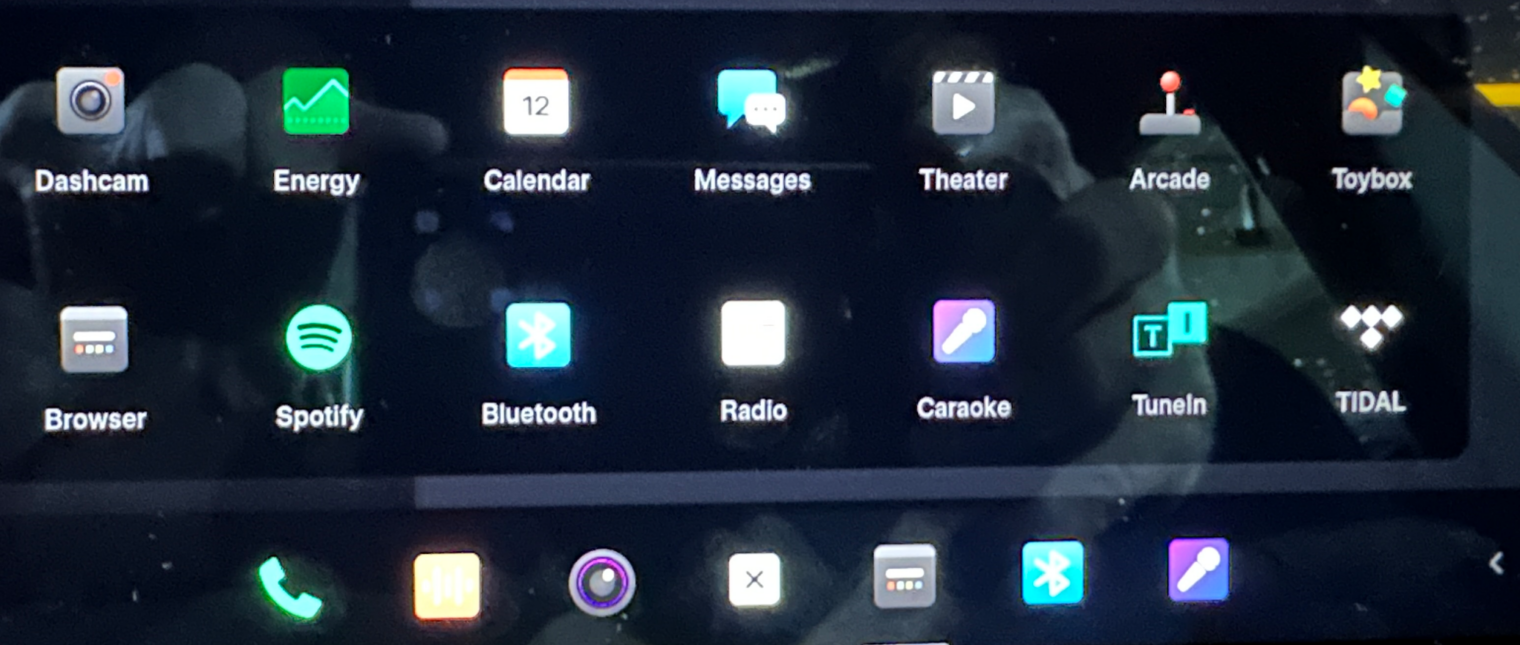 Range anxiety began before departing Hertz. The company commits to charging cars only to 80 percent and the second car tried was at 86 percent. You're supposed to return it at least 70 percent charged or pay $35 for the right to return it at least 10 percent charged. I chose the latter option and thus paid about 35 cents per mile for fuel (gasoline is $2.50/gallon north of Houston so it would have been about 8 cents/mile in a Toyota Camry). I'm not sure where the Tesla range numbers are coming from because the car was down to about 30 percent charge by the time I returned it 103 flat miles later, implying a total range of about 200 miles.
Presumably an owner who saves the planet 24/7 has his/her/zir/their car paired with his/her/zir/their phone. Hertzians, on the other hand, are given a keycard that has to be held up to the door frame to lock or unlock the car and must be placed in a specific center console position to start the car. The Hertz employees said that no customer had ever figured this out himself/herself/zirself/theirself. For the entire two-day rental, I was pulling the card in and out of my pocket. By contrast, the BMW fob stayed in my pocket for a week. The car would unlock as I approached, power up when I wanted to drive, and lock itself as I walked away.
The Tesla harasses you with beeps from the moment you sit down in the car. It's alive and sees that you're sitting, but complains that you're not wearing a seat belt. Every time you return to the car. Tesla has thrown out the industry convention that the car won't complain about failure to wear a seat belt until the car is moving or at least started.
The next immediate challenge is navigation. If you previously researched a restaurant or attraction in Google Maps then… you'll get to rekey the name of the place into Tesla's own navigation software. The car does not supply Apple CarPlay and therefore is not synced with your Google Maps history. The Tesla navigation software does not show the traffic lights and stop signs that show up as valuable clues in Google Maps via CarPlay. The lack of CarPlay was also painful as I tried to listen to an Audible book. One good piece of learning from the rental: never buy a car that doesn't have Android Auto and Apple CarPlay.
Once on the highway, the interior is extremely loud compared to a Toyota Camry or Honda Accord. Wind and tire noise make it difficult to hear an audiobook and, unlike most other cars, the Tesla does not automatically adjust volume.
Maybe the noise is the price you pay for awesome sports car performance? The Tesla has some good numbers for racing rednecks in pickups away from traffic lights. Suppose that there are corners? Car and Driver found that the lap time for a Tesla S on their standard track was about the same as a Honda Accord's (3 minutes, 17 seconds). For comparison, a C8 Corvette makes the trip around in 2 minutes, 49 seconds (the new Z06 C8 Corvette will likely be much faster; a 2019 high-power Corvette did the circuit in 2 minutes, 39 seconds).
I summarized the below photo on Facebook with "One of these machines requires hours of reading, intensive Web searches, YouTube video tutorial review, phone calls to experts, and in-person dual instruction to operate." Why the complexity? Tesla has tossed out decades of user interface conventions developed by Ford, GM, Toyota, Honda, Mercedes, and BMW. Instead of a four-position switch for wipers, the driver is supposed to press a button on the left stalk and then turn his/her/zir/their attention to the central touch screen where different wiper speeds, including a not-very-smart "Auto" mode, can be selected. Instead of dedicated buttons to answer the phone, hang up, or invoke Siri, some combination of the multi-function wheels on the steering wheel will accomplish these tasks. Instead of dedicated buttons to turn on and adjust cruise control, one engages it with overloaded gestures on the shift lever.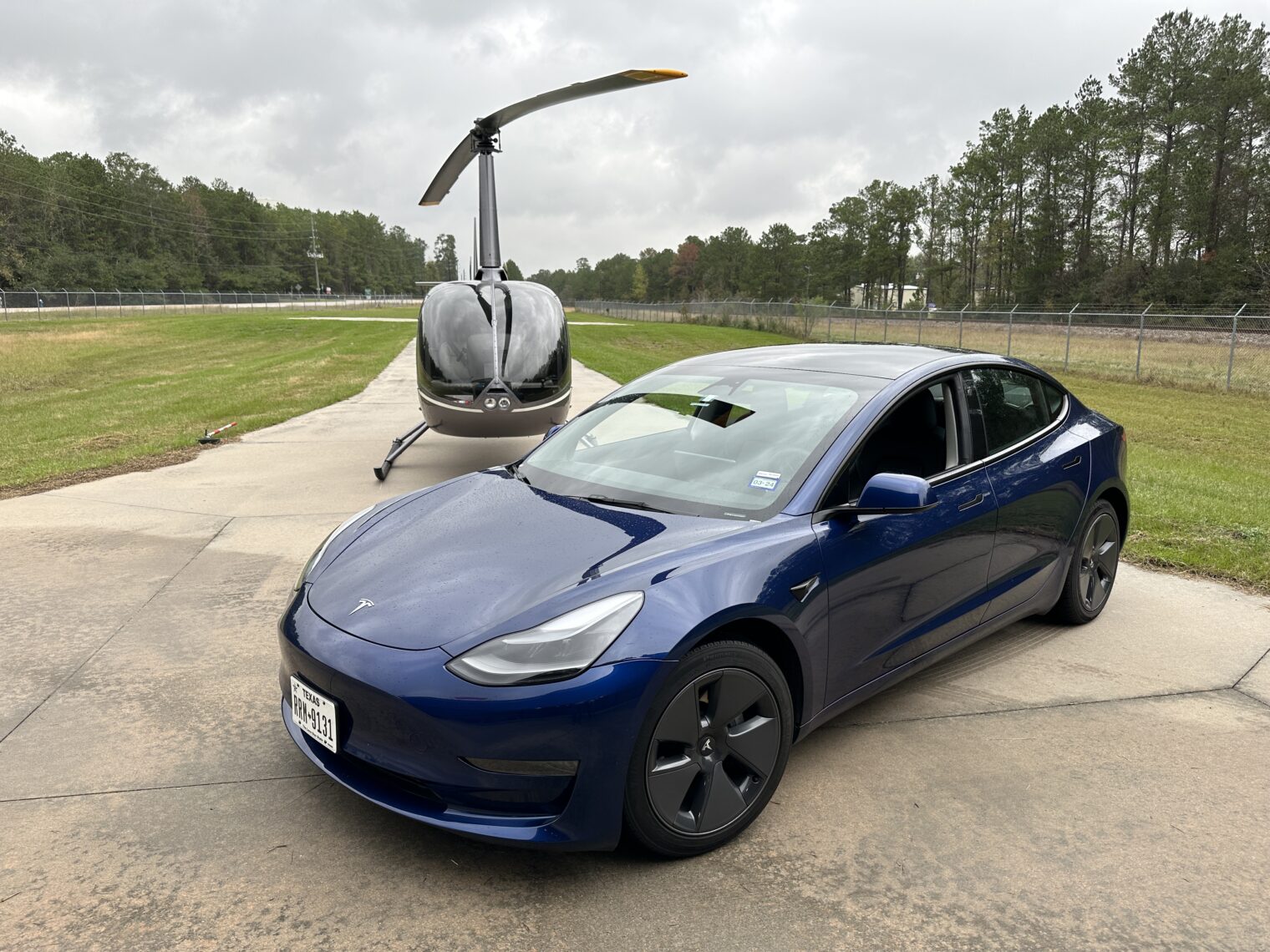 I never had a convenient opportunity to charge the machine. I stayed at a Home2 Suites in The Woodlands on the first night and there were no chargers in the parking lot. I valet-parked at a downtown hotel on the second night and the valet said that he thought there were chargers in the lot and would try to plug it in, but that didn't happen. (Contrast to Death Valley National Park where laptop class members can charge their working class-subsidized EVs with "free" (working-class-paid-for) electricity in the hotel parking lots.)
The price for two days of confusion and anxiety? $400 or just slightly less than what Sixt charged for a week of BMW 5-series plus the cost of gasoline to/from Death Valley National Park and around Pahrump.