Pravda says "The U.S. is now two years into abnormally high inflation":
But wouldn't it be more accurate to say that we have roughly the inflation that we should expect given the level of deficit spending that we voted for? To prevent runaway inflation, the EU established a deficit limit of 3% of GDP for member countries and a debt-to-GDP ratio of 60%. The US deficit has been 5-15% since 2020 and was higher than 3% before that: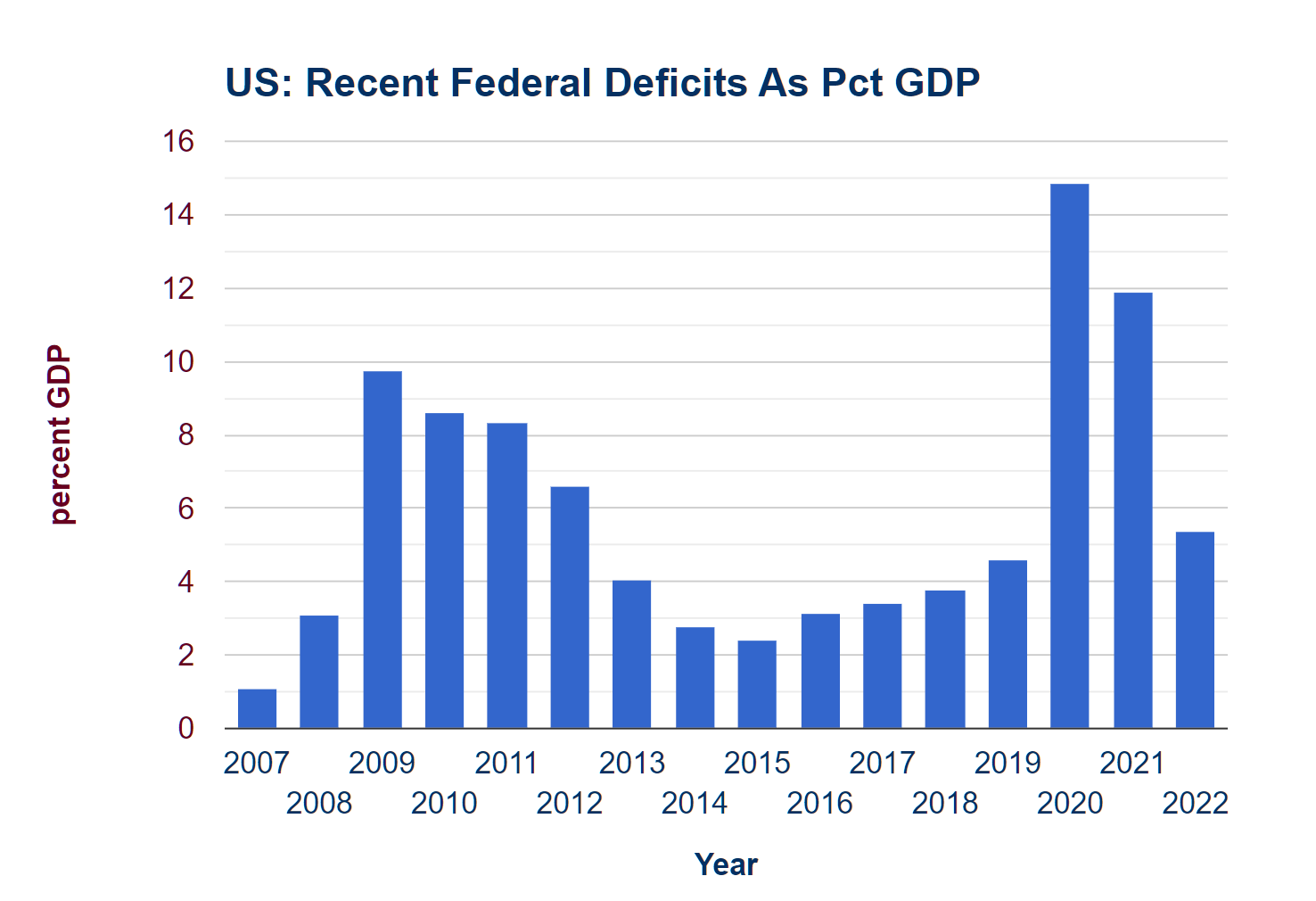 U.S. debt-to-GDP is 115 percent, according to the World Bank (compare to 45ish percent in Germany and Korea and 92 percent in over-the-EU-limit France, the only country with a larger welfare state than the U.S. has).
What's the news from the New York Times?
U.S. inflation today is drastically different from the price increases that first appeared in 2021, driven by stubborn price increases for services like airfare and child care instead of by the cost of goods.
We can buy as many DVD players as we want, in other words. It is only services that are going to be unaffordable to the non-elite. What percent of the economy is subject to a wage-price spiral, then? 77.6 percent.
Related: