Back in 2016, approximately 22 million undocumented migrants lived in the U.S. (Yale study, published 2018). Let's assume that today's undocumented migrant population is closer to 30 million. From the August 31 New York Times… "As Migrant Crisis Worsens, New York Leaders Pressure Biden to Do More":
A broad coalition of civic, business and union leaders has come together to apply pressure on Washington to help with the migrant crisis in New York. … Washington has failed to adequately address the migrant crisis that has overwhelmed the city in recent months.

Of the 107,000 migrants who have arrived since last year, almost 60,000 are still in the city's care. … The city has opened over 200 sites and humanitarian relief centers to house and process the migrants, which officials estimate will cost $5 billion this year, as much as the budgets for the parks, fire and sanitation departments combined.

Mr. Adams said the current flow of migrants could cost $12 billion over three years, exceeding the city's current fiscal and physical capacity to deal with the crisis…
Adams later elaborated about New York City actually being destroyed (see NYC mayor: Texas governor a "madman" for wanting to send city-destroying migrants away from Texas).
Let's check some photos from my August 22-23, 2023 trip to Manhattan to see whether NYC is, in fact, being destroyed.
What if the migrants want to relax with some 2SLGBTQQIA+-friendly alcohol? Note the "Bud Light" at the top left of the "Open For All" rainbow neon sign.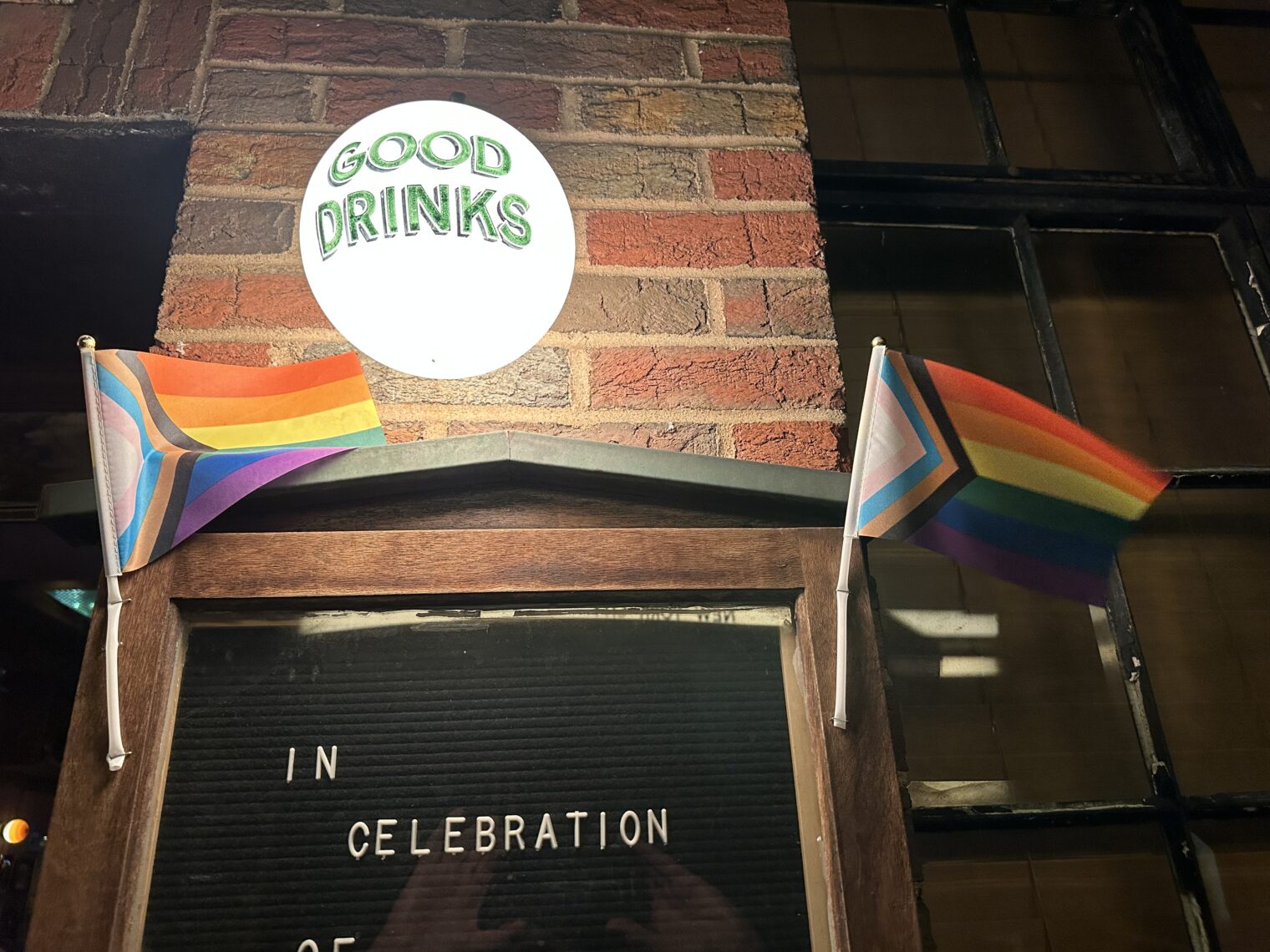 Perhaps they prefer healing cannabis? New ("essential") marijuana stores are opening in every neighborhood: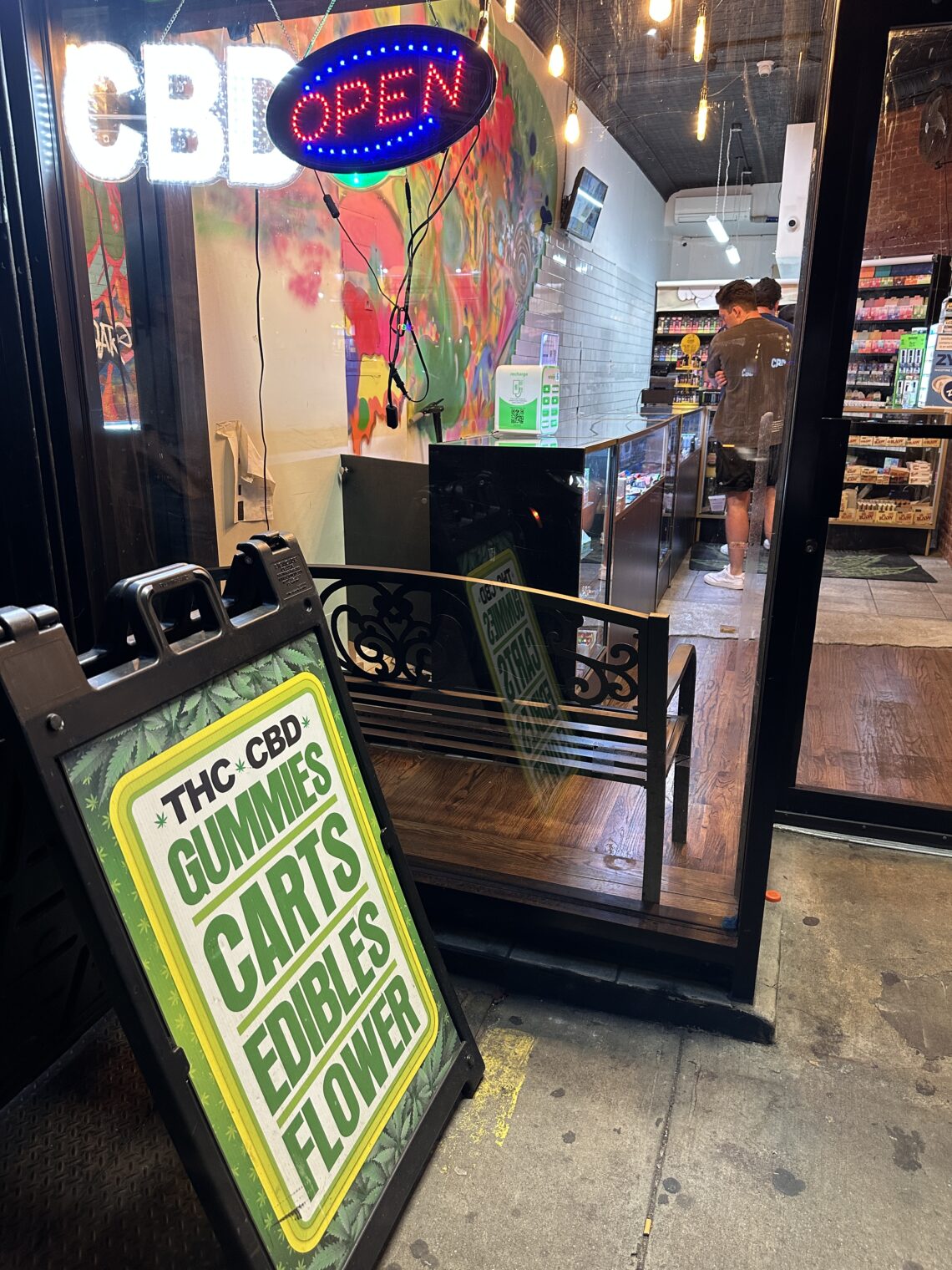 What about COVID? It does not make sense to move out of the crowded city when one can instead don a mask. At the Union Square Greenmarket: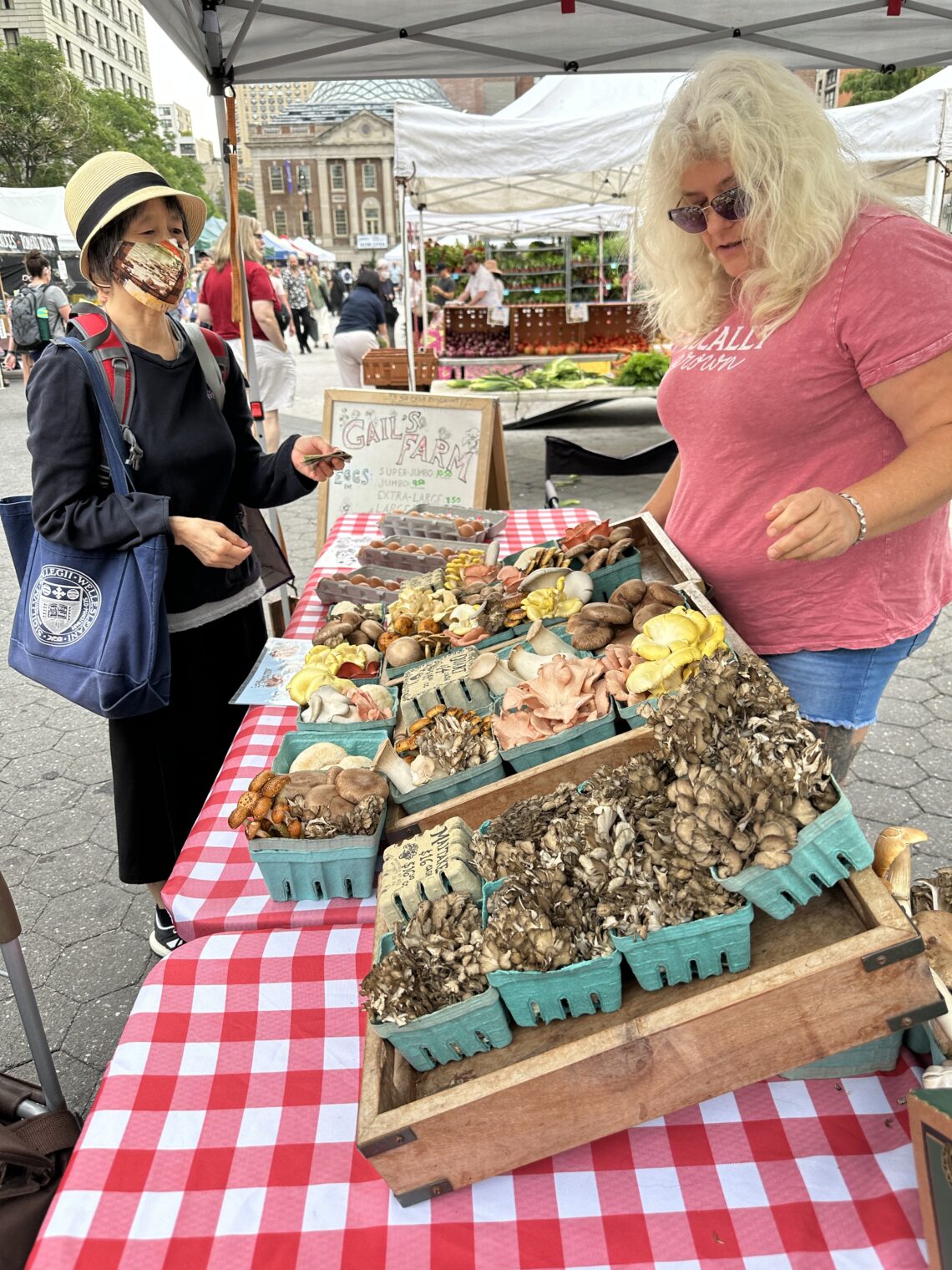 What would you see if you were brave enough to enter the subway?
On any journey into the subway, we are reminded that Pfizer is taking care of us. From Grand Central Station:
Do you want to learn about the "beautiful complexities of the LGBTQIA+ experience"? A Manhattan sidewalk is the place to do it.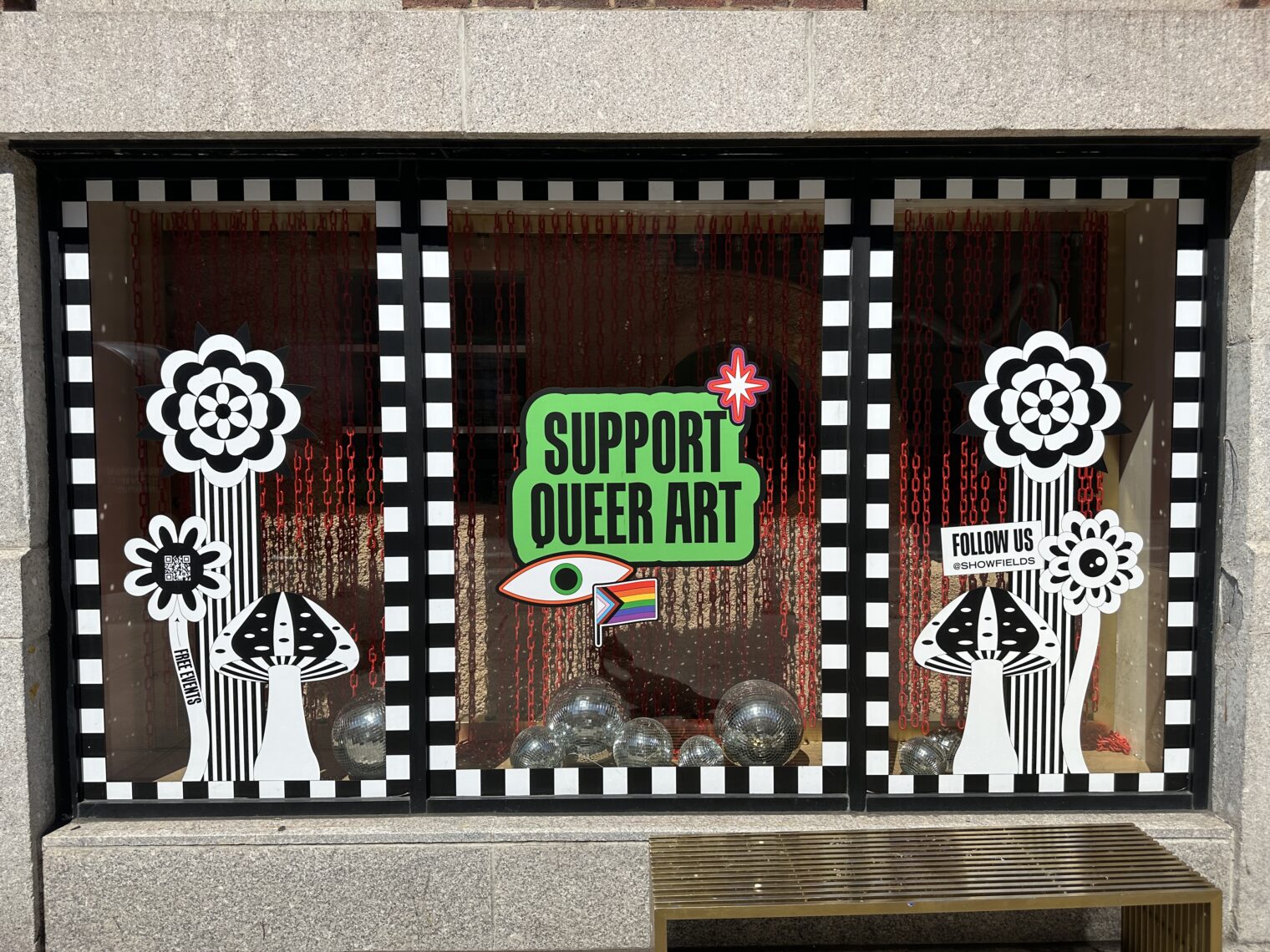 (It was a hater from out of town who wrote "all lie" on the sign about the three local queer artists?)
NYC still has plenty of garbage: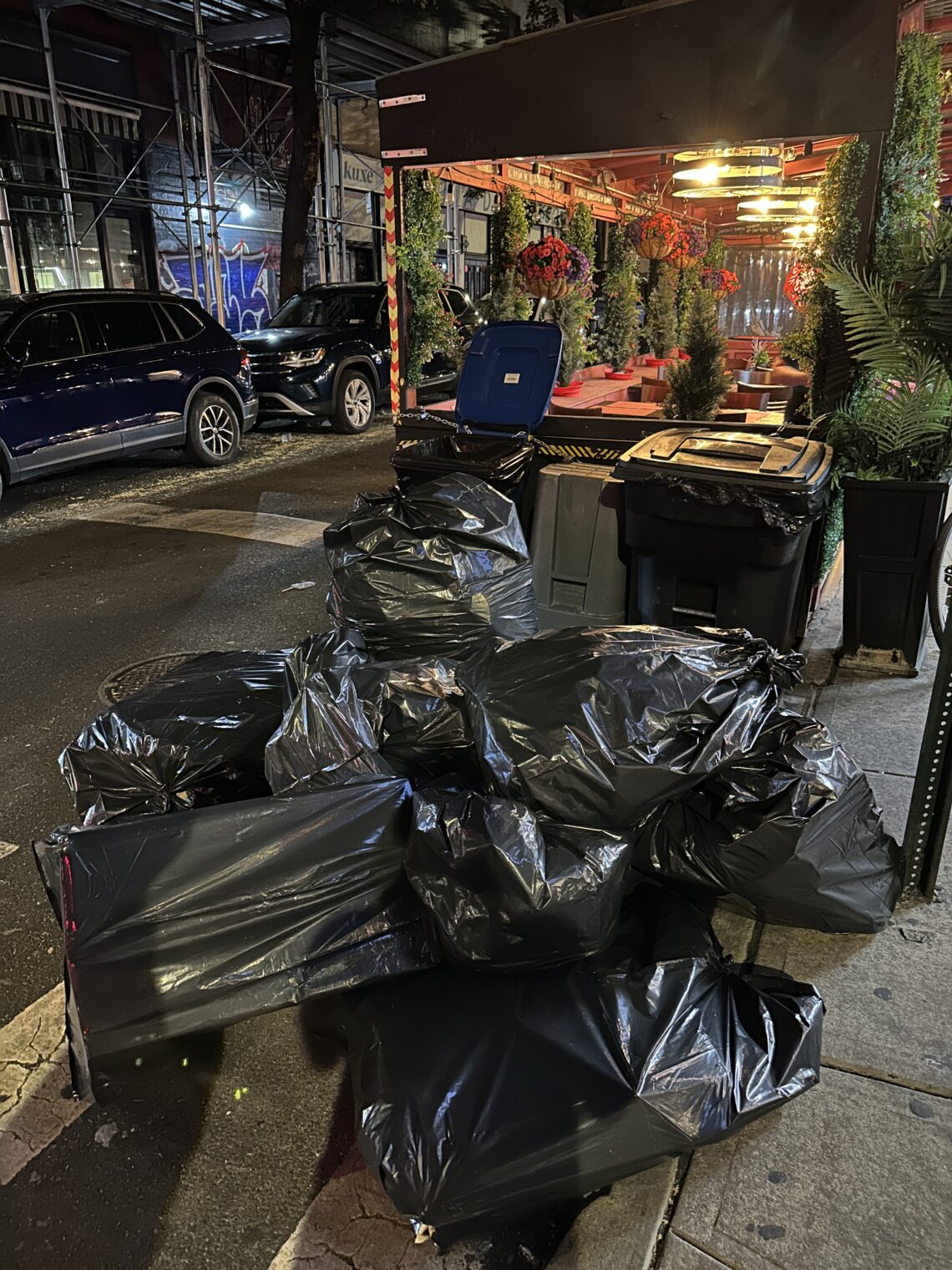 My friend who lives in Lower Manhattan attributes a spike in the rodent population to the "rat hotels" that restaurants have built in the street, each one raised up just enough to provide a cozy condo for multiple rat families. Good luck seeing whether a car is coming:
Note that the rat hotel's floor is flush with the sidewalk:
Rats can also live in the middle of the street: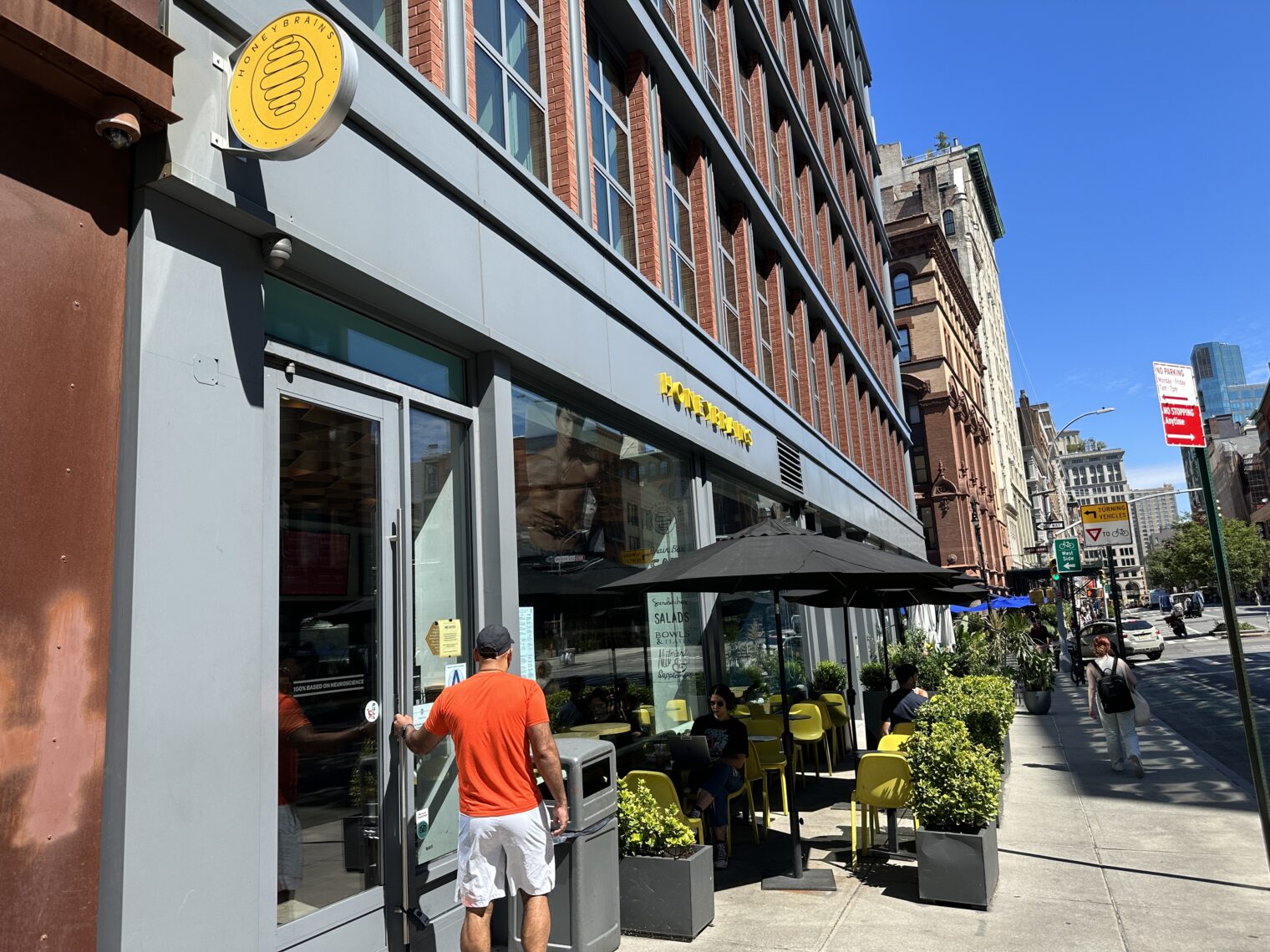 (See "'Rat tours' boom in rodent-infested New York" (the Guardian, 9/4): "sightings doubled last year")
My departure from Teterboro was marred by a horrifying scene of inequality:
Related: