"Gun sales are off the charts" (Fortune):
U.S. consumers are rushing to buy guns as the Covid-19 pandemic and protests over police brutality combine with U.S. presidential politics to fuel unprecedented demand.

Firearm background checks compiled by the Federal Bureau of Investigation, a proxy for gun purchases, jumped to a record in June as street demonstrations spread around the U.S. That extended a surge that began in March as the coronavirus prompted lockdowns across the country.

James Hillin, owner of Full Armor Firearms in Texas, said the store's gun sales have increased 75% since January, and that 95% of those were by new gun owners."They're scared," Hillin said before cutting a brief interview short to attend to waiting customers. "They want to protect themselves."
I wonder if, in the long run, more American life-years will be lost as a result of this increase in gun ownership sparked by coronapanic lockdowns and the subsequent riots by those who'd been locked down. (This is not to say that I am against Americans exercising their Second Amendment freedoms, which might be one of the few Constitutional rights that is left!) Keep in mind that the typical person who dies from a gunshot would is much younger than the typical person (80+) who dies from/with Covid-19.
From Back Bay (Boston) the other day…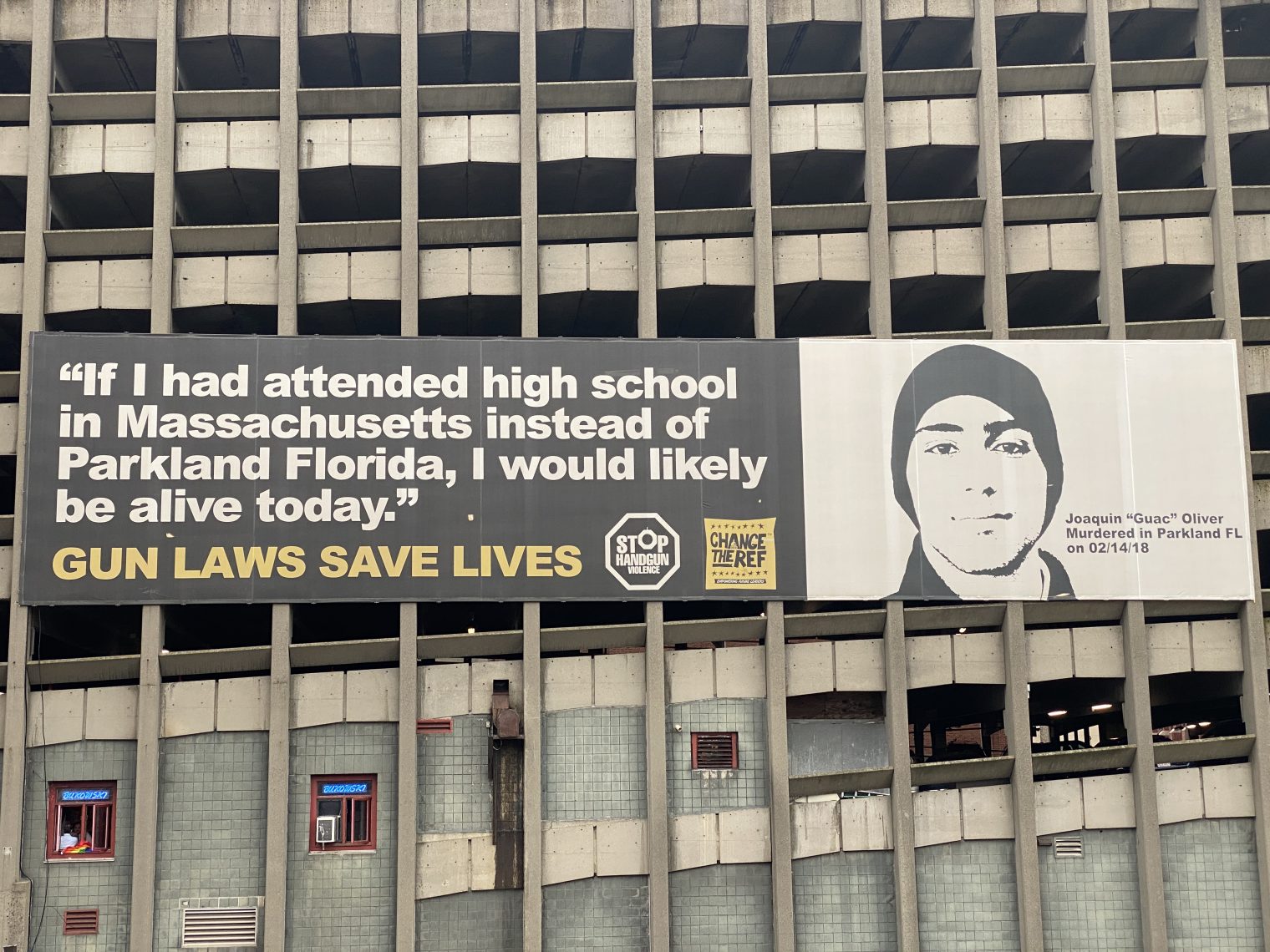 (What does it mean to "attend" high school in a country where no teachers are willing to work?)
Older posts on the side-effect deaths from coronapanic: