A friend here in Maskachusetts has been fairly careful to avoid COVID-19. He's supposedly in a "bubble" with three kids, their mom, the outside nanny, and her boyfriend. He's in a suburban fortress to which everything is delivered by an army of essential workers. Nonetheless, he began feeling unwell on December 7. On December 9, he had a PCR test, which came back negative. He and his wife both lost their senses of taste and smell, but otherwise the symptoms were milder than a typical cold. A December 14 sample tested positive. He is in his 40s and was fully recovered by December 17. The wife (30s) and kids (1-year-old twins; 3) recovered sooner. The children had mild symptoms for just a day or two (one of the 1-year-olds did test positive).
The source of the infection was traced to the nanny, a young migrant from Latin America. Perhaps her boyfriend was in a bubble with some gals from Tinder while the nanny was bubbling with the kids? Her immigration status is unclear, but "individuals detained by ICE were 13 times more likely to have COVID-19 than members of the U.S. general population in April-August 2020" ("Impact of COVID-19 on the Immigration System").
Arranging testing here in Maskachusetts was burdensome and slow. After a couple of days to arrange a test, results took as long as four days to come back. As with roughly half of tests of folks who are infected, my friend's first test was a false negative (probably due to his body not putting virus on the swab, not due to a mistake in the PCR process). He didn't receive laboratory confirmation of his disease until after the end of the CDC-recommended quarantine period for the disease (i.e., Kary Mullis's invention wasn't medically or epidemiologically useful).
Along with a higher rate of current COVID-19 infection than never-masked never-shut South Dakota (CDC), we also had more than a foot of snow fall on the ground prior to the official start of winter: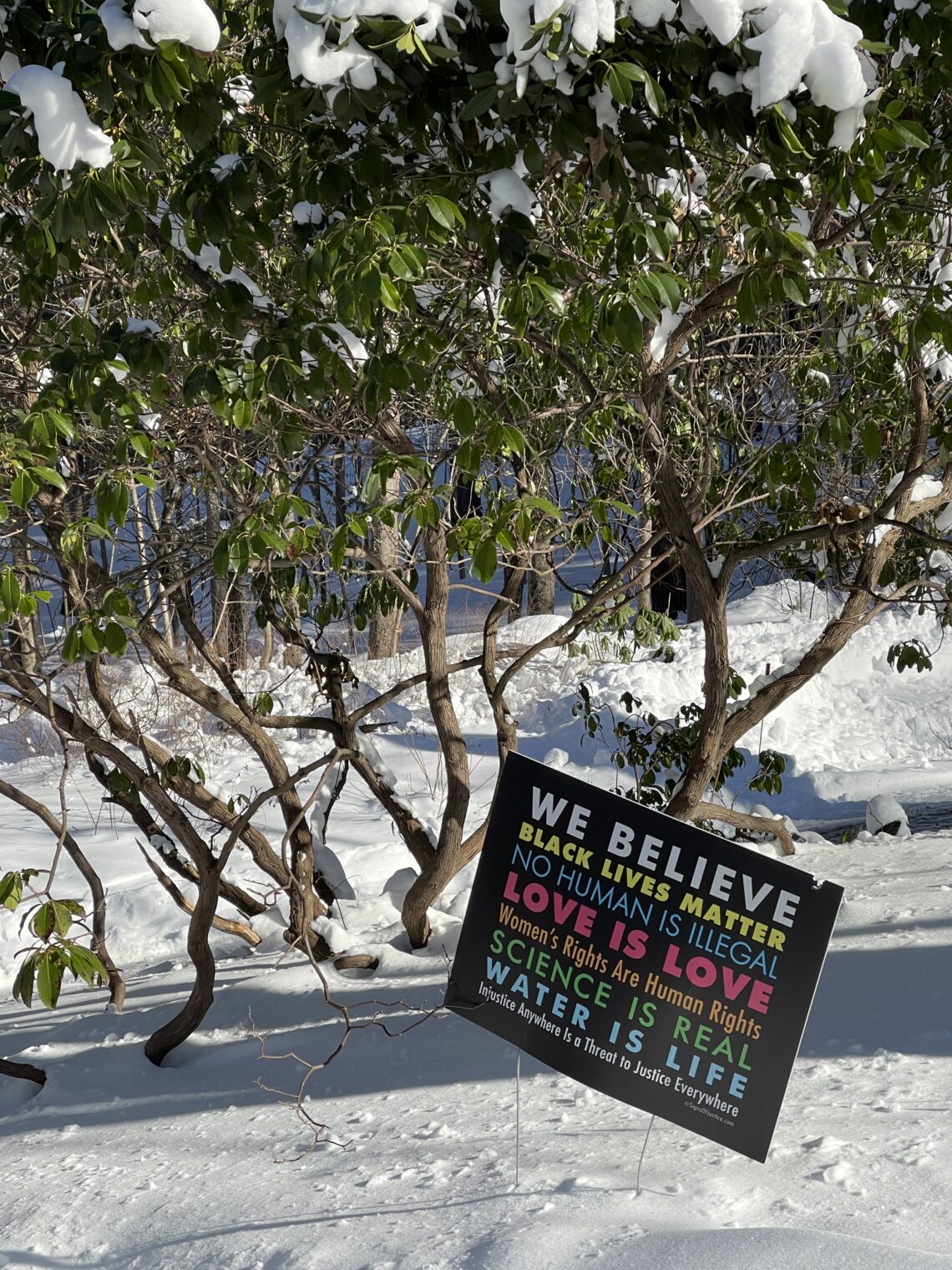 Where is global warming now that we need it?
Related: