I'm going with a work colleague on a Royal Caribbean trip (on-board Internet is pretty good) departing February 6 from Fort Lauderdale. Who wants to join us?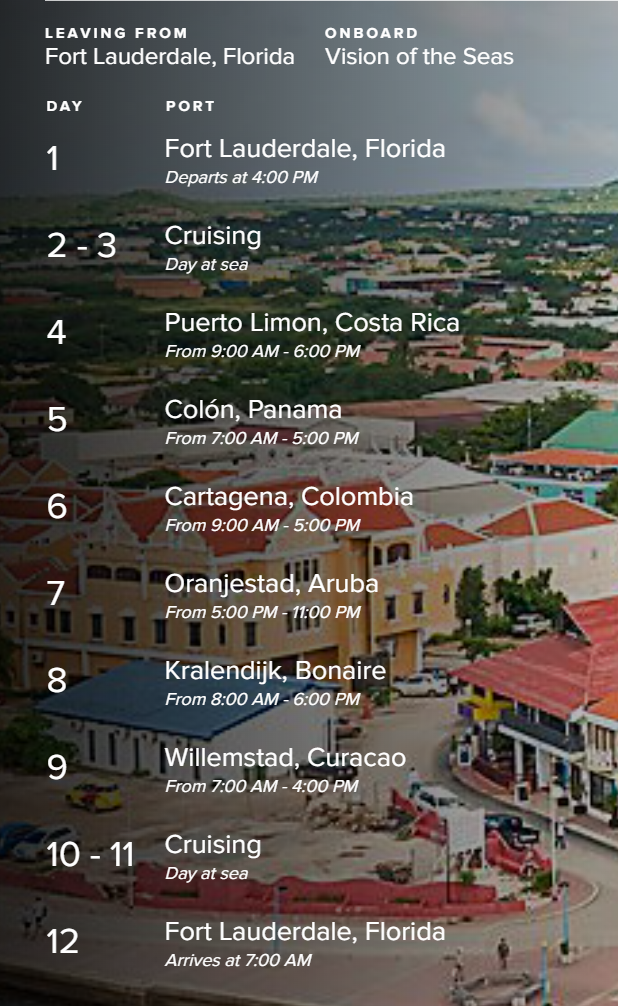 You'll get to visit a lot of interesting places, albeit briefly, and a basic room with all food included will cost less than if you ate three restaurant meals per day for the period covered (more like $1,500 per person for a room with a window). We can hang out at meals and talk about how to solve all of the world's problems (like Davos, but with higher humidity). We'll see the latest Panama Canal locks (read Path Between the Seas first!). Maybe in Colombia we'll meet Hunter Biden. Like progressive Californians, we'll demonstrate our commitment to bodily autonomy and human rights by boycotting Texas and visiting a country where abortion care for pregnant people is almost completely illegal.
(The rooms are usually shown with the two twin-ish beds pushed together to form a queen-ish-sized bed, but if you're traveling with a friend and refusing to adhere to the 2SLGBTQQIA+ religion the cabin stewards will rearrange the room to separate the beds with a night table.)
Send me a private email if you're interested in joining and we can coordinate!
Related: