"Fed Chair Sees 'Long Way to Go' on Inflation Fight" (NYT):
"Inflation has moderated somewhat since the middle of last year," Mr. Powell said. "Nonetheless, inflation pressures continue to run high, and the process of getting inflation back down to 2 percent has a long way to go."

"Inflation has consistently surprised us, and essentially all other forecasters, by being more persistent than expected," Mr. Powell said. "And I think we've come to expect that — expect it to be more persistent."

He added that there's a "common factor" that has driven price increases higher. "It's the pandemic, and it's everything about the pandemic: The closing of the economy, the reopening of the economy, the fiscal support, the monetary support. All the things that happened went into high inflation."
Of course, it is the virus that is to blame, not the human response (panic everywhere other than in Sweden) to the virus! But if the wild government spending on coronapanic is now the official cause of inflation, how can the Fed stop inflation? Congress continues to spend wildly with annual budget deficits that were, prior to 2008, seen mostly during wars. From the CBO: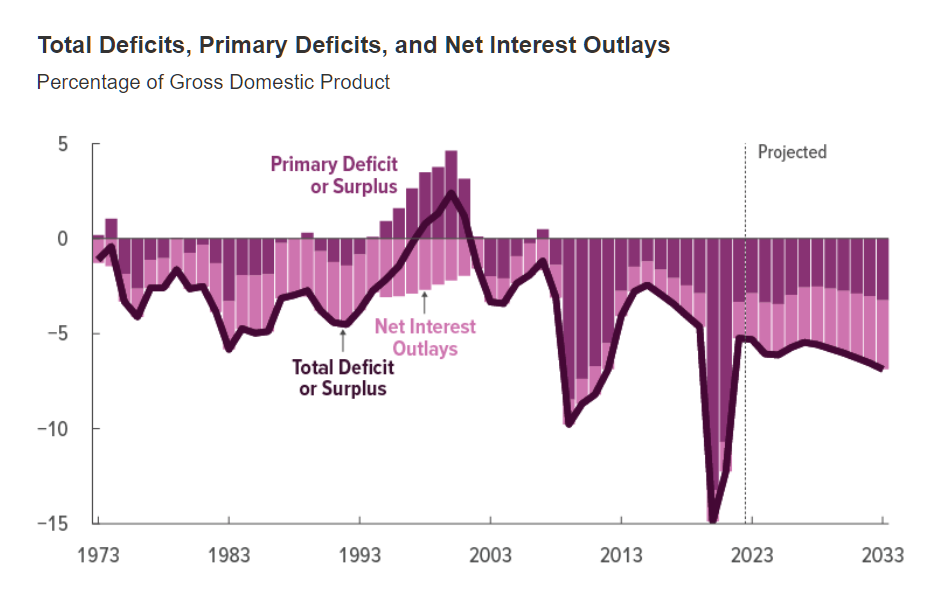 Separately, here's my latest inflation achievement… paying $30 for Pad Thai (Jackson, Wyoming):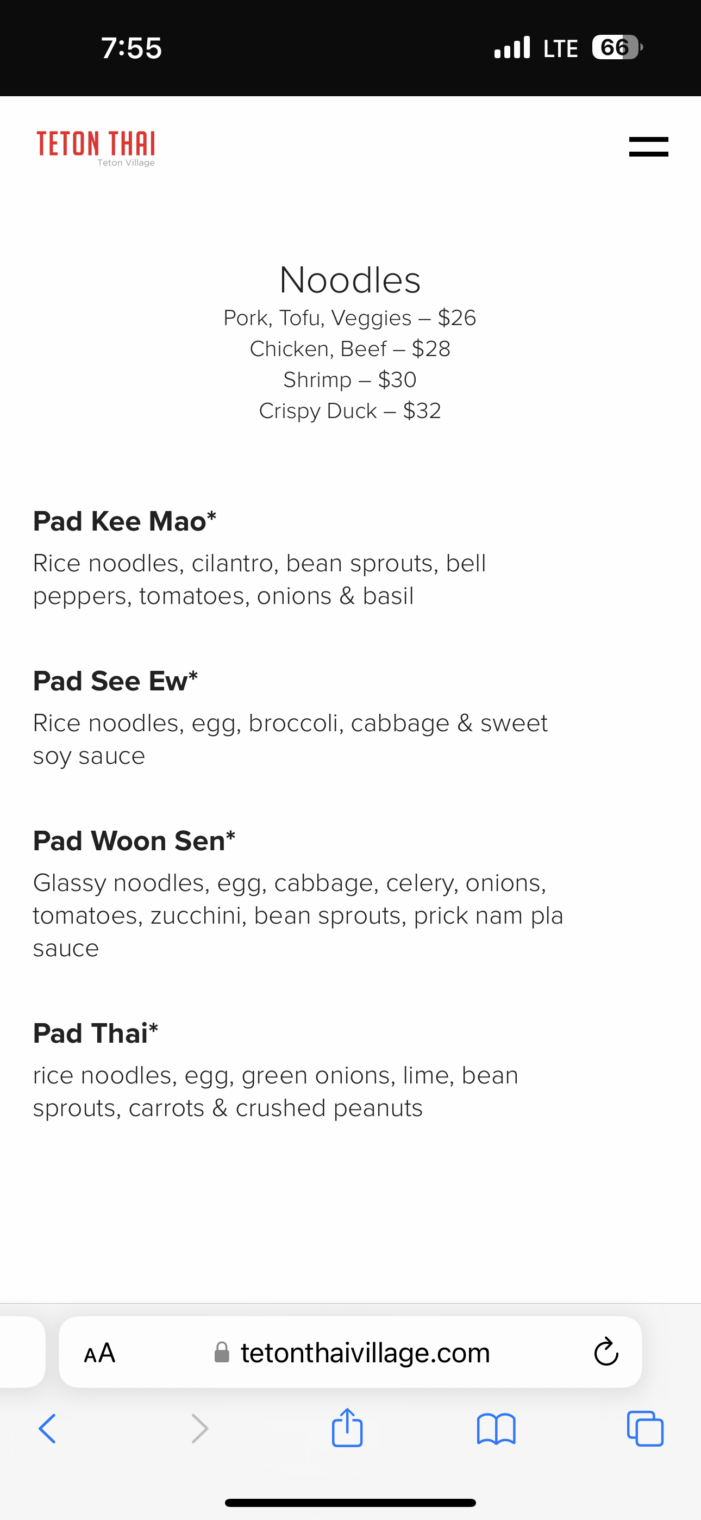 That was one week after getting a haircut in a barber shop… for $55 plus tip (Big Sky, Montana).
Related:
Full post, including comments