Inspired by the official coronascience that I've seen in the last 1.5 years, here is an analysis that follows the same logic and methodology….
Florida was suffering from a terrible coronaplague, leading to an exponential rise in hospitalizations of patients tagged with COVID-19, a tweet from the Florida Hospital Association on August 23, 2021: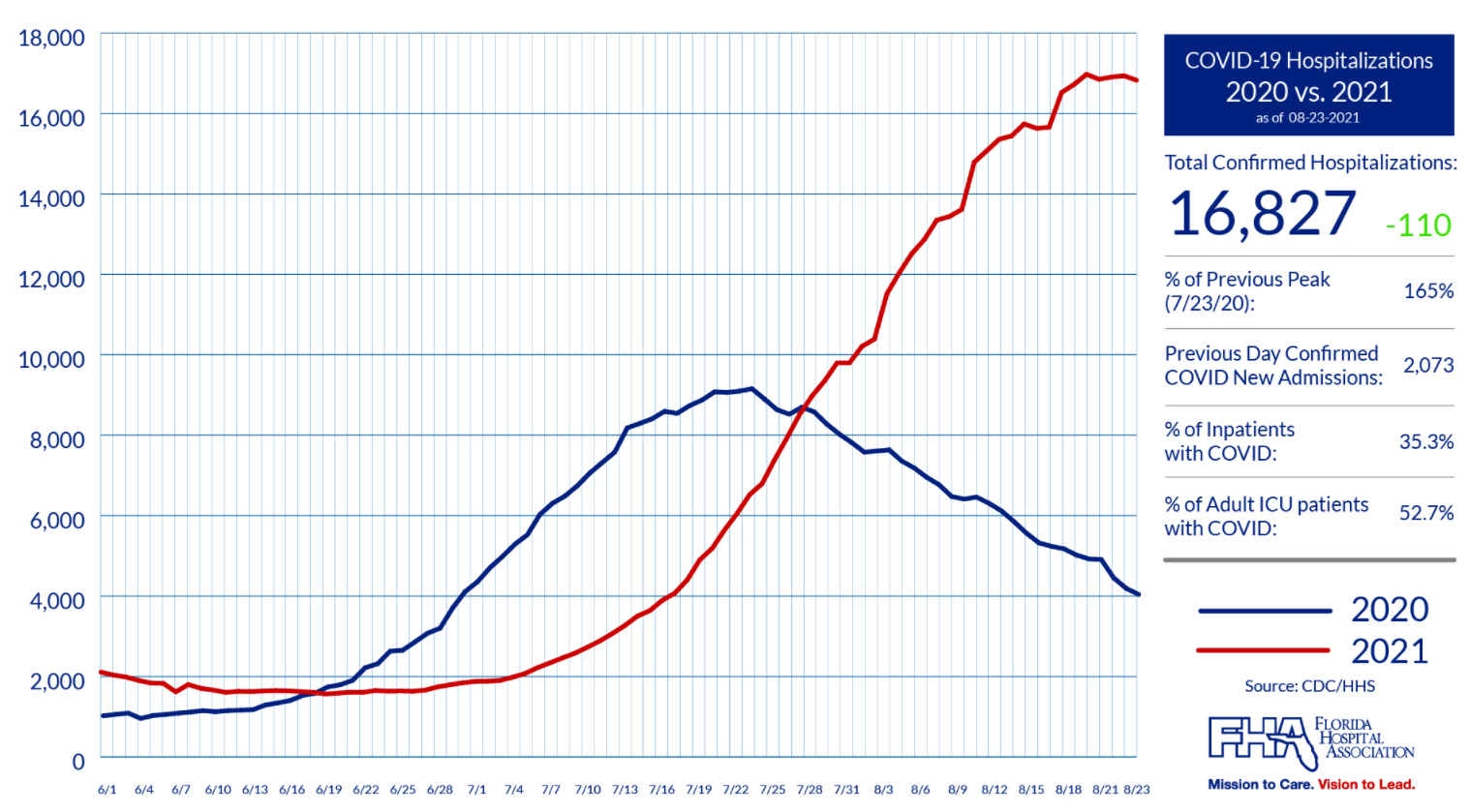 As a way of fighting this wave of contagious death, public health officials wisely decided to reopen schools on the usual schedule, with the last school district opening on August 23, 2021 (calendar). Mixing students from different households in the same room, oftentimes without masks (due to a governor's order that parents retain the ultimate decision regarding whether their children would wear masks 7 hours/day), diluted the coronavirus so as to render it harmless. Same chart from the same source, today: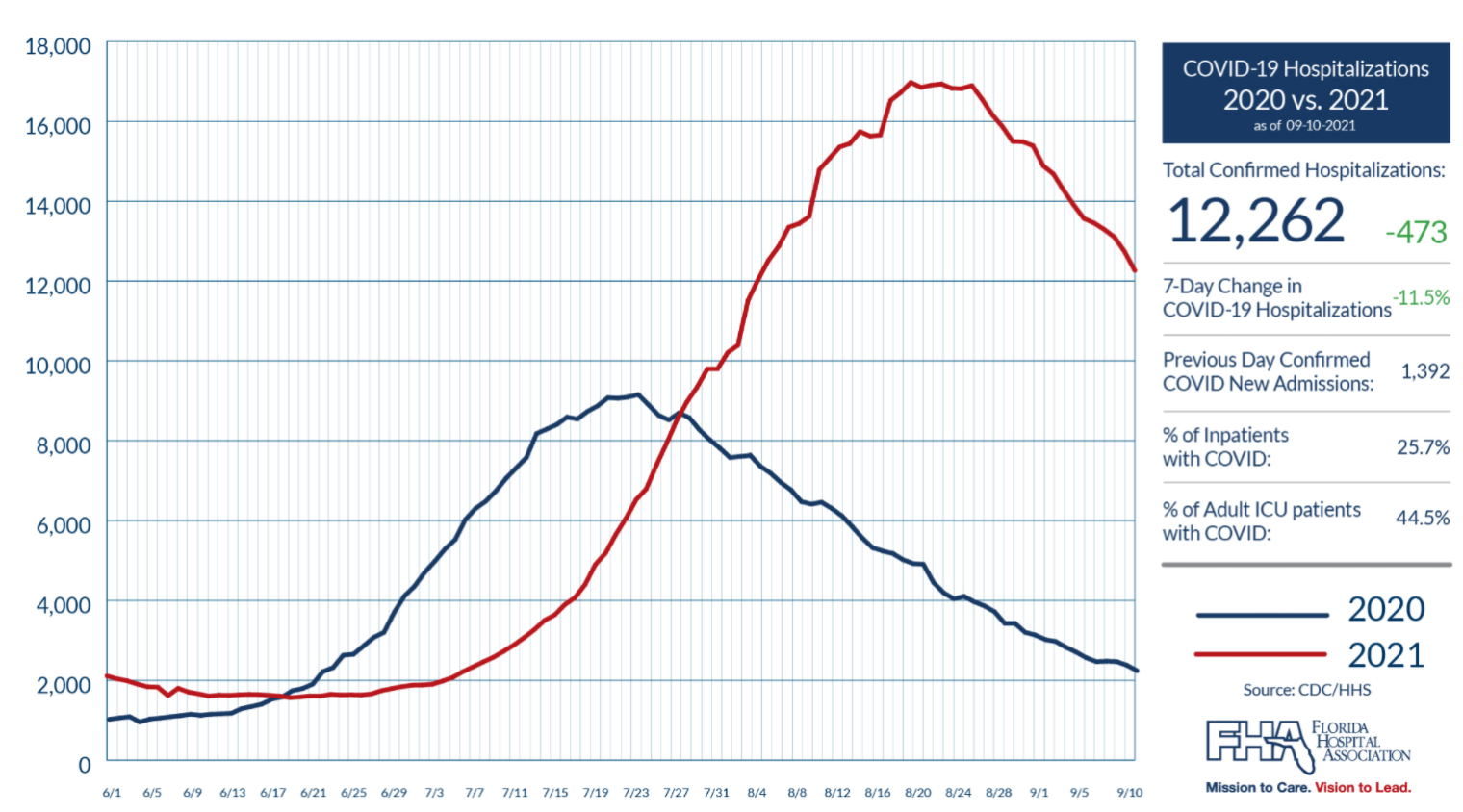 The red curve that was rising inexorably toward infinity is now trending down, having peaked right around the time that schools throughout Florida were back in session.
Because coronanumbers don't move without government action (see Thomas Aquinas regarding the Prime Mover and First Cause), we can be confident that it was the reopened mask-optional (depending on county) schools that caused the decline in hospitalizations. Thus, it is fair to say that #Science proves that unmasked children in schools, or at least tightly packed children in indoor classrooms (in the counties that defied the governor), are the key to ending an exponential coronaplague.
(Separately, while on a Zoom call with a group of MIT alumni a couple of nights ago, I asked the assembled group whether hospitalizations in Florida were trending up or trending down. All of the folks on the call, based on what they'd read in the media and heard on NPR, believed that COVID-19-tagged hospitalizations in Florida were trending up.)
(On a more serious note, deaths tend to lag hospitalization and therefore there are still quite a few people dying from what seems likely to be an annual summer COVID-19 wave in Florida. The cumulative death rate remains lower than in many states, but it is still painful to confront the fact that we humans cannot escape a determined virus.)
Related: