Here's a chronology of humans fighting SARS-CoV-2: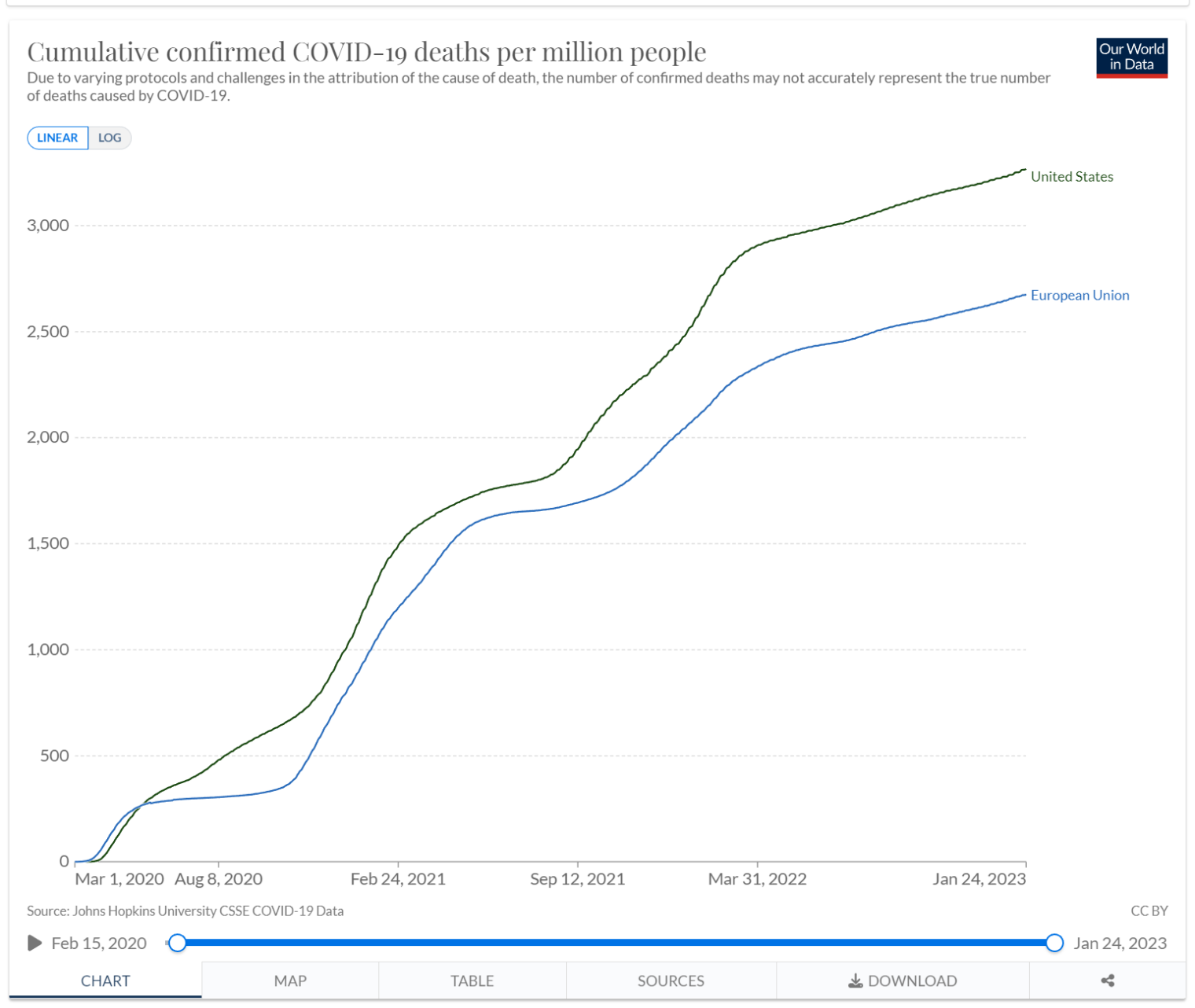 Let's ignore for the moment that "excess deaths" might be a better measure because doubts have been raised about whether COVID-tagging of deaths has been done correctly in various states and countries. We'll go with the statistic that we have on the "search for the keys under the lamppost" theory of #Science.
Especially for the U.S., the slope of the curve is remarkably constant. Why is that surprising? We had the miracle of lockdowns. Then we had the miracle of mask orders. Then we had the miracle of mRNA vaccines. If these miracles worked, but then the deaths resumed after the virus mutated, shouldn't we see a more dramatic variation in slope?
Perhaps it is in Europe that we can see some effects. Humans did something in June 2020 that flattened the European curve until late October when hockey stick growth started again. But what did humans do in June 2020? The various coronapanic orders had actually been relaxed by that point. Once again in June 2021 there is a leveling of the European curve. Maybe that shows the efficacy of COVID vaccines? It seems unlikely. As in the U.S., the Europeans injected the old/vulnerable much earlier in 2021.
Related: