When there is a massive explosion in the middle of a city of more than 2 million people, you might expect people around the world to be interested. Certainly that was true in 1917 when, despite World War I going on, people were interested in the Halifax Explosion (see "City rebuilding costs from the Halifax explosion" for some excerpts from a good book on the subject).
Some graphics from the NYT, taking a rare break from Trump hatred: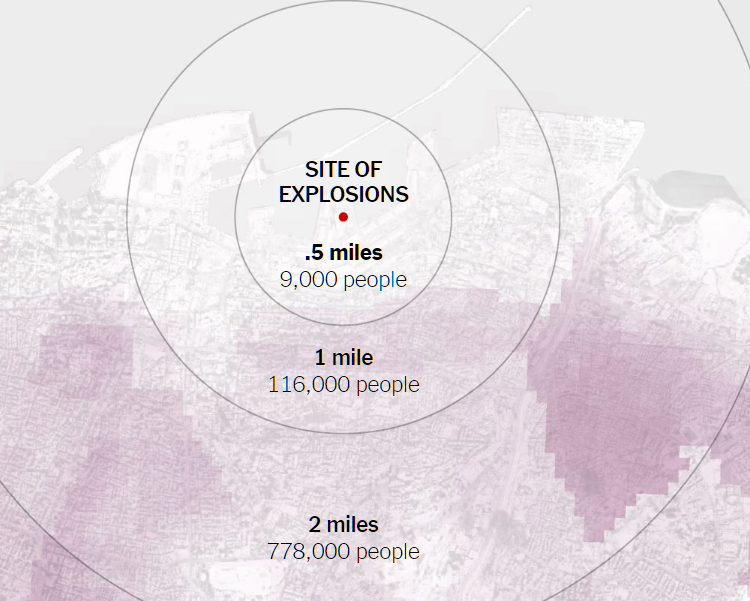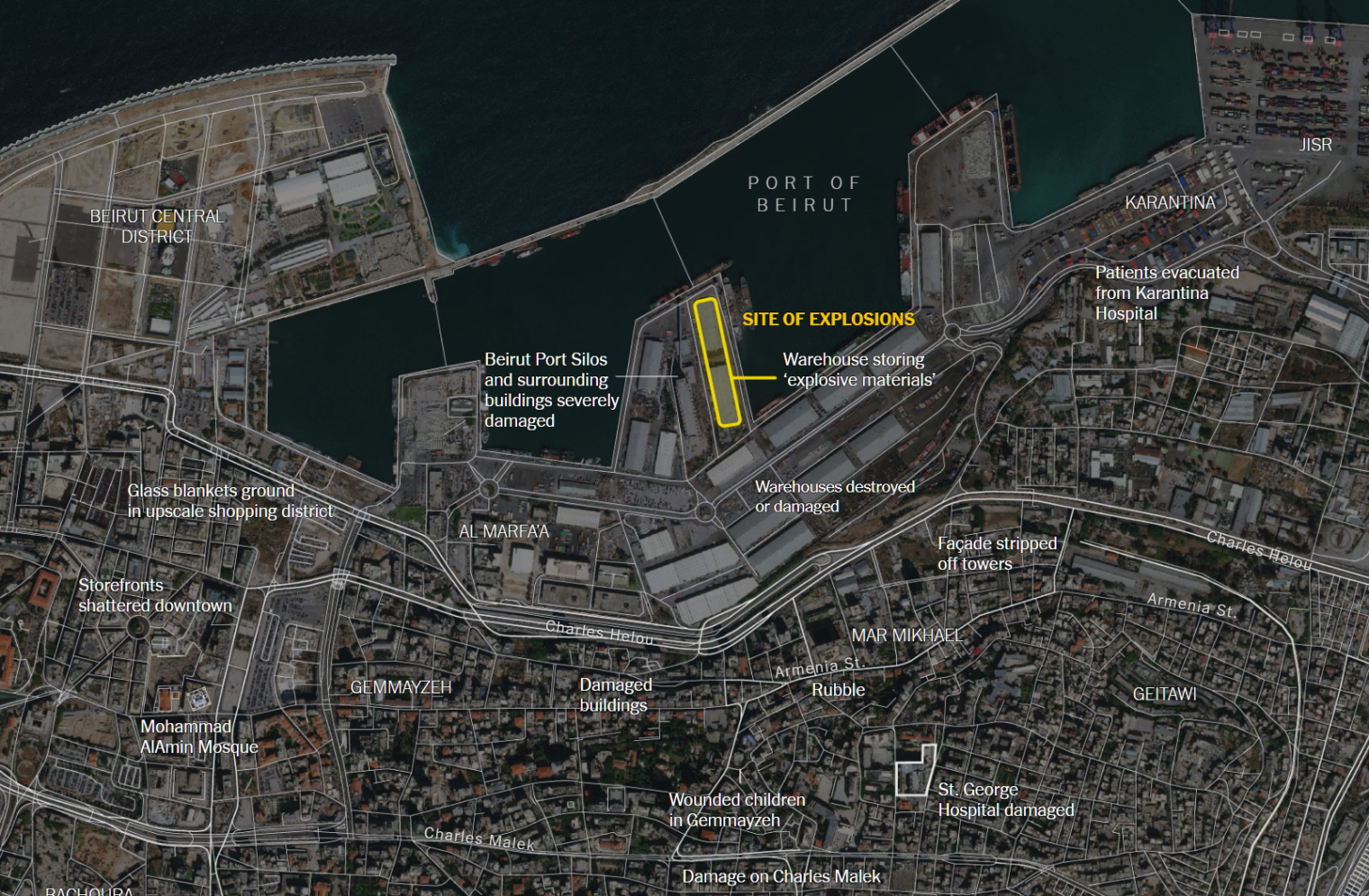 Let's consider my Facebook feed as a good proxy for what the coastal righteous care about. None of my friends care about this explosion! Here is a list of topics from the past few hours:
Covid-19 will permanently damage everyone whom it infects, even if it doesn't kill everyone
Trump appointed an anti-abortion person to something
whether flight instructors should work in the age of Covid-19 (posted by a Shutdown Karen CFI)
Trump struggles to say 'Yosemite' at White House speech
various articles about whether America's unionized public school teachers can be forced to work and whether America's non-unionized private school teachers can be forced to not work
exhortations to wear masks more and "more better" (covering the nose, for example!)
2015 Tianjin explosions (loosely related!)
"So far 2020 is like looking both ways before crossing the street and then getting hit by an airplane" (a meme that could apply to Beirut!)
a post about how Republican leadership is bad for the U.S. economy
stuff about what will happen when Trump refuses to leave office in January 2021 (with opinions by "experts" on the subject of something that has never happened, i.e., a U.S. president refusing to hang over the reins)
Is it fair to say that Covid-19 primarily affects the mind? Americans (nearly all of my Facebook friends are American) no longer think about anything but their personal welfare with respect to Covid-19 (the Trump-related stuff counts because these people believe that the Great Father in Washington can determine whether or not they are infected).
Related:
Full post, including comments